The year 2018 will forever be known as the year that people around the world willfully ingested liquid detergent as part of the infamous Tide Pod Challenge. From there, much of the year was pretty much a downhill battle.
While the US and its allies were busy bombing Syria, the world watched on as a Thai soccer team got trapped in an underground cave, only to be rescued twelve days later by Thailand's Navy SEALS.
On top of that, Anthony Bourdain, one of the world's most beloved food writers, lost his life.
2018 had some pretty cool things happen too! One awesome thing was when President Trump and Kim Jong Un actually sat down together and had a meeting. It was the first time a US President and a North Korean Leader stopped arguing and actually talked.
Also, in India, they launched an amazing healthcare system called Modicare. It's the biggest in the world and now helps over 500 million people!
And hey, let's not forget about Black Panther. That movie was incredible and won a bunch of awards. What's even more special is that it had a mostly Black cast leading the way!
Continue reading to learn about the major events, memorable music releases, thought-provoking quotes, and notable deaths that defined 2018.
Events
Here you'll find the remarkable milestones and game-changing moments that made 2018 a year to be remembered.
Xi'an, China, introduced a pedestrian lane for people who walk while looking at their phones.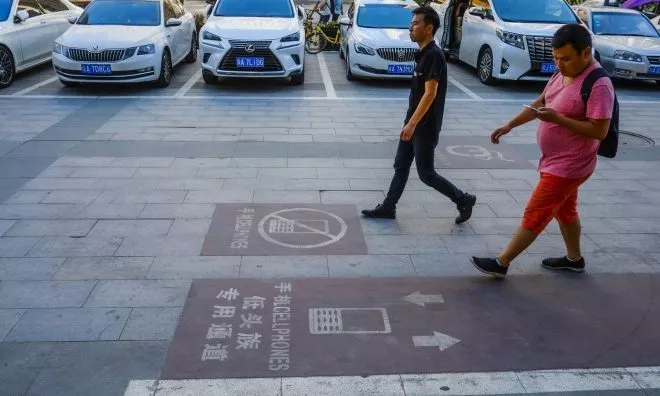 The northern Chinese city implemented the special pedestrian zones because cars were often driving on the sidewalk, putting pedestrians who ignore their surroundings at risk of injury. Those most at risk are known as "phubbers," or people who stare at their phones while walking.
Famous Deaths
Here's a glimpse at a few famous people who bid us farewell in 2018.
Quotes
Here's a roundup of the most memorable quotes people said in 2018.
2018 In Music
2018 was a musical journey that took us on a wild ride with its chart-topping hits!
From the infectious rhythms of "Havana" by Camila Cabello to the heartfelt melodies of "Perfect" by Ed Sheeran, these chart-toppers brought joy and excitement to our ears, making 2018 a year to remember in the world of music.
Here are some music highlights from 2018 that you should know.
Album of the Year
Bruno Mars brought the groove and pure pop joy with his infectious album "24K Magic" in 2018, earning him the coveted Grammy Award for Album of the Year.
Song of the Year
Bruno Mars enchanted listeners in 2018 and won the Grammy Award for Song of the Year with his smooth and catchy tune, "That's What I Like."
Best New Artist
Alessia Cara's soulful voice and relatable lyrics won her the Grammy Award for Best New Artist in 2018, establishing her as a rising star in the pop music landscape.
Eurovision Song Contest Winner
The 2018 Eurovision Song Contest, the 63rd edition of this fantastic celebration of music, was held in Lisbon, Portugal.
Netta, a powerhouse performer from Israel, took home the grand prize with her infectious and empowering song "Toy."
2018 in Numbers
Let's explore the world of numbers! 2018 is written as MMXVIII in Roman numerals and as 11111100010 in binary.
Chinese Zodiac 2018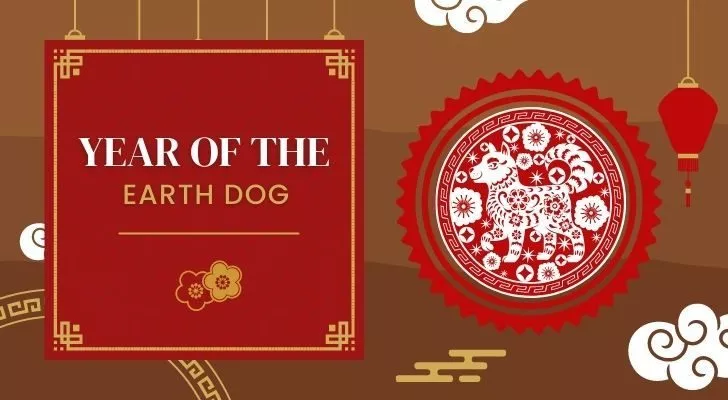 There are twelve Chinese Zodiac signs, which cycle through and change every year. In the Chinese system, there are also five elements, with 2018 being the Year of the Earth Dog, which only occurs every 60 years.
Did you know that the Chinese zodiac operates on a lunar calendar? That means the Year of the Earth Dog actually kicked off on February 16th, and lasted until February 4, 2019.
Those born in the Year of the Dog are loyal, honest, and trustworthy. They have a strong sense of justice and are known for their protective nature and unwavering loyalty to their loved ones.
Notable names like Elvis Presley, Mary J. Blige and Michael Jackson are all associated with the Year of the Dog.
2018 Trivia
In 2018, the treadmill celebrated its 200-year anniversary. Originally, it was designed as a torture device.
It was designed and implemented in British prisons as a way to break the wills of idle prisoners.
It essentially looked more like a wheel you might keep in a hamster cage, and had the added benefit that the forty or so prisoners it held would power various mechanical devices like mills or water pumps!