You are currently viewing December 1, 2022. Click below for this day in 2021.
December 1, 2021
December 1st is officially Eat A Red Apple Day as well as Day Without Art.
We've made it to the last month of the year. December 1st means only one thing… the countdown to Christmas has officially began!
December 1 was an incredibly eventful day in history! Here you'll the most interesting facts & events that happened on this day throughout history.
Did you know that on this day in 1918, The Kingdom of Iceland was first established? The Kingdom lasted 26 years before the country became a republic.
Keep reading for more interesting facts about December 1st in history!
What Events Happened On December 1 In History?
The computer-animated film "Spider-Man: Into the Spider-Verse" premiered in Los Angeles.
It went on to win the Academy Award for Best Animated Film in 2019.
The Japanese broadcaster NHK launched the world's first super-high definition 8K television channel.
The final film in the Lord of the Rings series "The Return of the King," directed by Peter Jackson, premiered in Wellington, New Zealand.
Jay-Z stabbed Lance Rivera.
At another artist's album release party, Jay-Z accused Lance Rivera of bootlegging his album before it was released and stabbed him. Jay-Z pleaded guilty and was sentenced to three years of probation.
The first-ever World AIDS day started in effort to raise awareness of the AIDS global epidemic.
Paul McCartney and Pete Best were arrested.
While in Hamburg, Germany, a misunderstood incident of Paul and Pete using fire as a light source resulted in them being arrested and deported for an accusation of attempted arson. They were given 5 minutes to pack their belongings, and Pete Best had to leave his drums behind.
When she refused to move to the back of the bus and give her seat to a white passenger, Rosa Parks was arrested in Montgomery, Alabama.
Japanese Emperor Hirohito approved plans set forward by his advisors to go to war against the United States of America.
Emperor Hirohito later reflected that he personally didn't wish to go to war with the West. When he was a young man, he had visited Great Britain and came away thinking that cooperation with the West would be beneficial for Japan. Hirohito approved the war plans anyway, as he believed he would have been assassinated if he hadn't.
Lady Nancy Astor was sworn in, making her the first female member of British Parliament.
The Kingdom of Iceland was first established.
The Great Train Robbery, the first-ever Western film, was released.
Slavery in Cape Colony, Britain's colony in South Africa, was abolished by the 1833 Slavery Abolition Act.
Peter I was crowned Emperor of Brazil.
December 1 Birthday Facts, Zodiac & Birthstone
Those of you who were born on December 1st share the Sagittarius star sign.
Sagittarius is represented by the archer and is the ninth sign in the zodiac. Anyone who was born between November 22 and December 21 falls into this astrological sign.
All those who are born in December share the Blue Topaz birthstone. The blue topaz promotes harmony, serenity, tranquility and helps the wearer to overcome pain and hurt.
For those of you who were born on December 1st, you were likely conceived the same year on March 10th.
Is today is your birthday? If so, you share the same birthday with Nestor Carbonell. Here are a few other famous people born on this day.
Famous People Born On December 1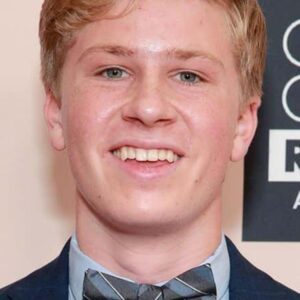 Robert Clarence Irwin
Australian TV Personality
Birthday:
December 1, 2003
Born In:
Queensland, Australia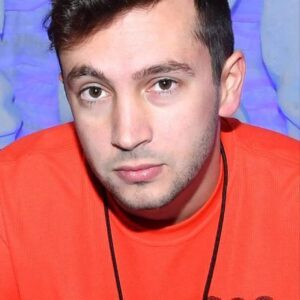 Tyler Joseph
American Singer
Birthday:
December 1, 1988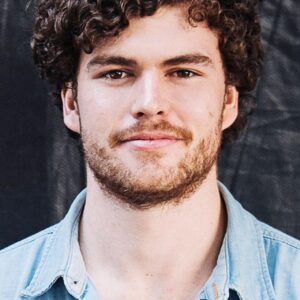 Vance Joy
Australian Singer
Birthday:
December 1, 1987
Born In:
Victoria, Australia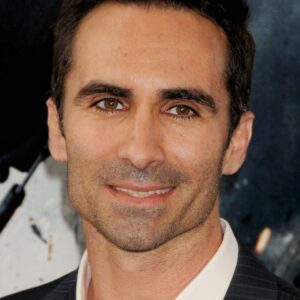 Nestor Carbonell
American Actor
Birthday:
December 1, 1967
Special Holidays On December 1st
If you're looking to try something new today, here are some special holidays that might just give you an idea.
National Eat A Red Apple Day
Day Without Art