December 18th is Bake Cookies Day and Answer The Telephone Like 'Buddy The Elf' Day.
We've reached the 352nd day of the year. There are just 7 days left until Christmas Day.
You're about to unearth the most incredible events that happened on this day throughout the course of history.
Did you know that on this day in 2009, James Cameron's "Avatar" was released in the US? It would become the highest-grossing film of all time at the time.
Keep reading for more interesting facts about December 18th in history!
What Events Happened On December 18 In History?
2019

The US House of Representatives voted to impeach President Donald Trump for abuse of power (230 votes to 197) and obstruction of Congress (229 votes to 198).
2018

A powerful meteor exploded over the Bering Sea.
The meteor that exploded in a huge fireball went unnoticed for months. Once it was discovered from military satellites, findings showed that the blast had ten times the energy of the Hiroshima atomic bomb.
2018

Nevada became the first US state with a female-majority legislature, with new appointments taking it to 51%.
2012

Gunmen killed six health workers in Pakistan.
These workers were dispensing polio vaccinations when they were shot and killed, along with others who were wounded. It was suspected that they were attacked due to misconceptions that the vaccinations were a campaign of a Western conspiracy against Muslims.
2009

James Cameron's "Avatar" was released in the US. It became the highest-grossing film of all time at the time.
2002

The Two Towers, the second of the Lord of the Rings films, was released in theaters.
It made $62 million in its opening weekend and $926 million worldwide.
1985

The film "The Color Purple," based on the novel by Alice Walker, directed by Steven Spielberg, premiered in New York.
1966

Astronomer Richard Walker discovered Saturn's moon, Epimetheus.
1963

The Pink Panther film premiered, directed by Blake Edwards with a theme by Henry Mancini.
1936

The first panda arrived in the US from China.
Sun-Lin became the first giant panda to arrive in the US after Ruth Harkness, the wife of a deceased panda lover, made it her mission to bring a panda home in honor of her husband. She personally caught the panda in the mountains of China and smuggled it to San Francisco, claiming to Chinese officials that it was a small dog.
1878

The modern state of Qatar was founded with Jassim Bin Mohammad Al Thani as its leader.
1787

New Jersey became the third state to ratify the US constitution.
1271

Kublai Khan founded the Yuan dynasty when he renamed his Mongol Empire "Yuan."
Kublai was the fifth emperor of the Mongol Empire and the first to shift attention more towards China than other regions. Within a decade, Kublai became the Emperor of all China after wresting control from the Song Dynasty.
Famous Quotes Said On December 18
Who said what today throughout history? Here are the most famous things people have said on Dec 18.
1863

"Politics is not an exact science."

– Otto von Bismarck
Famous People Born On December 18
Is today is your birthday? If so, did you know that Billie Eilish was also born on this day? Here are more famous people born on this day.
2001

Billie Eilish

American Singer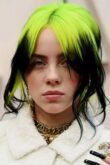 Age:

20

years old

Born In:

California, USA
Read More
1963

Brad Pitt

American Actor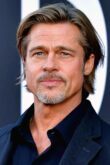 Age:

58

years old

Born In:

Oklahoma, USA
Read More
1946

Steven Spielberg

American Director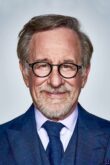 Age:

75

years old

Born In:

Ohio, USA
1959

Jean-Philippe Puymartin

French Actor
Age:

62

years old

Born In:

Lyon, France
Special Holidays On December 18
Are you looking for something to do today? Then why not find time today to celebrate the following special holidays.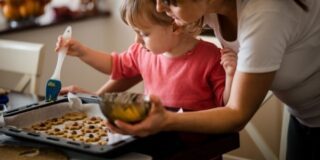 Bake Cookies Day
Well, here's a holiday we can all get behind. A freshly baked batch of cookies hot out of the oven is enough to make anyone smile, so let's get our bake on! It doesn't matter whether you can bake well or not, give it a shot; whatever you bake will turn out delicious.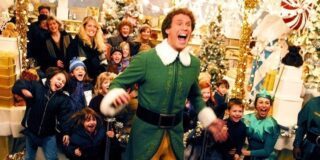 Answer The Telephone Like 'Buddy The Elf' Day
Did you watch Elf and wish you could answer the phone like Buddy the elf? Well, your time has finally come! Whenever you get a call today, answer just like Buddy and ask the caller what their favorite color is - it's sure to surprise and cheer anyone up!
December 18 Birthday Facts, Zodiac & Birthstone
People who were born on this day share the Sagittarius star sign.
Due to their spontaneous streak, Sagittarians can be challenging to make longer-term plans with.
Anyone born in December has the Blue Topaz birthstone. The blue topaz promotes harmony, serenity, tranquility and helps the wearer to overcome hurt and pain.
If you were born today, you would likely have been conceived on or around March 27 of the same year.