February 10th is known as Cream Cheese Brownie Day and Umbrella Day.
Welcome to the 41st day of the year! We're slowly getting through the year, and are just 3 days away from Valentine's Day.
This day had a lot of past war events that changed the course of history. Find out all that and more with our facts and events for February 10th.
Did you know that on this day in 1996, IBM's supercomputer, Deep Blue, defeated Gary Kasparov at chess? This was the first time a computer beat a world champion chess player.
Keep reading for more fun & interesting facts about February 10th in history!
Events
What memorable events happened on February 10 in history? Keep reading to find out!
Famous Births
Is today your birthday? If so, you share the same birthday with Chloë Grace Moretz. Here are a few other famous people born on this day.
Famous Deaths
Unfortunately, February 10th has also been a day where we've had to say some goodbyes over the years…
Quotes
Who said what today throughout history? Here are the most famous things people have said on Feb 10.
Special Holidays
Looking for a reason to celebrate? Well, here's a few! These unique holidays are sure to bring some enjoyment to your day.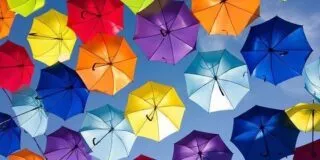 National Umbrella Day
When you live in a rainy city, your trusty umbrella is truly your best friend. So even if it's a sunny blue day outside, take your favorite umbrella out for a spin today anyway – after all, you never know when rain might sneak up.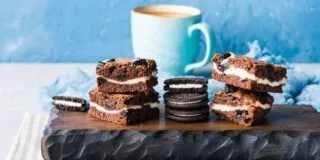 National Cream Cheese Brownie Day
The calendar is certainly not without its holidays that celebrate epic foods and today is no exception as it's Cream Cheese Brownie Day! So treat yourself today by eating as much brownie as you can stomach!
Dwayne Johnson set a new Guinness World Record for the Most Selfies taken in 3 minutes. He took 105 selfies with fans at his movie premiere for San Andreas.
Birthday & Zodiac
For those of you who were born on February 10th, your zodiac sign is Aquarius.
Aquarians love to express their individuality by being unique in how they act, the clothes they wear, their hair, and any other way they can think of.
People born during February have the Amethyst birthstone. Amethyst can enhance confidence and well-being while decreasing feelings of being unbalanced in the mind, body, and soul.
If you were born on this day, it's likely that you were conceived on May 20th in the previous year.
The due date for babies conceived on this day is around November 3rd, 2023.