2015 was a really exciting time with lots of positive things happening.
One of the major events was the signing of the Paris Climate Agreement by 195 countries. This agreement aimed to slow down global warming and protect our planet for future generations.
Among other good things that happened, a major decision was made by the Supreme Court, which finally allowed same-sex couples in the US to get married. President Obama also met with the Cuban leader Raúl Castro, marking the first time in over 50 years that the leaders of both countries met!
Also, remember the intense cliffhanger in Game of Thrones? We were all left wondering whether Jon Snow was dead or alive after season 5.
And who could forget the dress that divided the internet? Was it white and gold or black and blue?!
Continue reading to explore the key events, impactful news stories, notable music releases, and inspirational quotes that shaped the year 2015.
Events
Take a front-row seat to the incredible events that unfolded in 2015 and witness the power of human achievement.
Famous Deaths
Here's a glimpse at a few famous people who bid us farewell in 2015.
Ben E. King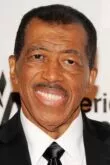 Ben E. King
Ben E. King was an American singer born on September 28, 1938. He died on April 30, 2015, at age 76 in Hackensack, New Jersey, USA.
Died On:
Apr 30, 2015 (Age 76)
Died In:
New Jersey, USA
Quotes
Here's a roundup of the most memorable quotes people said in 2015.
2015 In Music
2015 was a year that filled our playlists with chart-topping hits that we still can't get enough of!
From the upbeat anthem "Uptown Funk" by Mark Ronson ft. Bruno Mars to the empowering melody of "Fight Song" by Rachel Platten, these songs brought joy and inspiration to our ears, making 2015 a year to remember.
Check out these music highlights from 2015 that you should know.
Album of the Year
Beck's mesmerizing alternative album "Morning Phase" struck a chord with listeners in 2015, earning him the prestigious Grammy Award for Album of the Year.
Song of the Year
Sam Smith touched souls with their emotional track "Stay With Me" and won the Grammy Award for Song of the Year in 2015.
Best New Artist
Sam Smith's soulful voice and heartfelt ballads won them the Grammy Award for Best New Artist in 2015, establishing them as a powerhouse vocalist and songwriter.
Eurovision Song Contest Winner
Vienna, Austria, played host to the 60th Eurovision Song Contest in 2015, marking a milestone in the competition's history.
Måns Zelmerlöw, a charismatic singer from Sweden, lit up the stage with his captivating performance of "Heroes," a catchy and empowering anthem that ultimately earned him the top spot.
2015 in Numbers
Numerologists claimed that 2015 would be a year of financial gain and prosperity. It might have been true for some but not for the Chinese stock market that dramatically crashed this year.
In Roman numerals, the year 2015 is written as MMXV. When converted to binary, 2015 is represented as 11111011111, which is a sequence of 1s and 0s that signifies its place value in the binary number system.
Chinese Zodiac 2015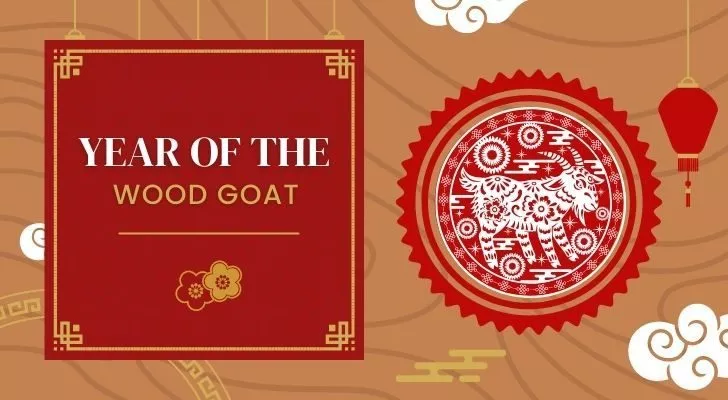 According to the Chinese zodiac tradition, 2015 was officially recognized as The Year of the Goat, an occurrence that takes place once every twelve years.
But did you know that the Chinese zodiac cycle also incorporates the five elements – Wood, Fire, Earth, Gold (Metal), and Water? So this makes 2015 the Year of the Wood Goat, a cycle which happens once every sixty years.
Because the Chinese zodiac follows a lunar calendar, the Year of the Wood Goat commenced on February 19th, and lasted until February 7, 2016.
Those born in the Year of the Goat are gentle, kind-hearted, and creative. They have a strong appreciation for beauty, possess an artistic flair, and are often known for their nurturing and compassionate nature.
Kourtney Kardashian and Kevin Hart, born in the Year of the Goat, have achieved fame and success in their respective fields, making them shining examples of this zodiac sign!
2015 Trivia
Did you know that in 2015, the Oxford Dictionaries Word of the Year was the "face with tears of joy" emoji?
This is the first time since the tradition began in 2004 that a pictograph was chosen as a Word of the Year.
There were lots of other great options, but was the one that won the title.