April 3rd is known as World Party Day as well as Find A Rainbow Day.
We are now on the 93rd day of the year, congratulations for making it this far into 2023. There are 271 days left until next year.
Here you'll find many interesting facts and events that all took place on this day in history, including history & war related events.
Did you know that on this day in 1776, President George Washington received an honorary law degree from Harvard College? This was the first law degree Harvard had awarded.
Keep reading for more fun & interesting facts about April 3rd in history!
Events
What memorable events happened on April 3 in history? Keep reading to find out!
Famous Births
Is today your birthday? If so, you share the same birthday with Amanda Bynes. Here are a few other famous people born on this day.
Quotes
Here are the most famous or noteworthy quotes said on this day throughout history.
Special Holidays
Are you looking for something to do today? Then why not find time today to celebrate the following special holidays.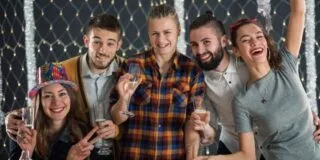 World Party Day
Everyone loves celebrating, whether it be a special occasion or just celebrating actually being alive. That's why today is officially World Party Day, so be sure to let your hair down today and party like there's no tomorrow.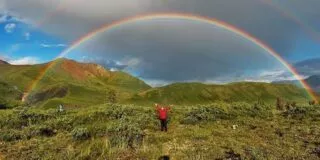 Glimpses of a shiny rainbow are sure to lift your spirits after a heavy downpour, so maybe that's why rainbows are so connected with happiness. Find some happiness for yourself today by keeping your eyes on the skies, or even create some by hanging up some crystals.
Both US and Soviet militaries have trained dolphins. They can be used for rescuing lost naval swimmers and locating underwater mines.
Birthday & Zodiac
If you were born on April 3, your zodiac sign is Aries.
Aries send out positive energy into everything and everybody around them. Feeding off this power source can be exhilarating for other signs.
If you were born in April, your birthstone is the Diamond. Much like people born in April, diamonds are strong. Its name comes from the Greek word "adamas," which means "invincible" or "unbreakable."
Anyone born on Apr 3 would likely have been conceived around July 11 in the previous year.
A baby that is conceived on April 3, 2023, will likely be born on Christmas Day later this year