September 28th is also known as Good Neighbor Day as well as Drink Beer Day.
Today is the 271st day of the year, and there's only 94 days left of the year.
Hold on tight as you're about to unearth our top-pick of facts and historical events that all happened on this special day, September 28.
Did you know that on this day in 2015, NASA publicly announced that they have found running water on Mars? The findings were observed by NASA's Mars Reconnaissance Orbiter using an imaging spectrometer.
Keep reading for more interesting facts about September 28th in history!
What Events Happened On September 28 In History?
2022

Hurricane Ian made landfall in Florida.

The category 4 Storm had maximum sustained winds of 150 mph (241 kph). Hurricane Ian brought catastrophic damages, dangerous storm surges, and fierce winds. Over 1,000 people had to be rescued in multiple counties, and 77 were confirmed dead.
2019

Elon Musk announced that he was building a spaceship called Starship that would travel to Mars and return to Earth.

This incredible ship will be 164 feet tall by 30 feet wide (50 x 9 meters) and capable of carrying 300,000 lbs (150 tons).
2018

Science magazine announced that half the killer whale population would likely die due to human pollution.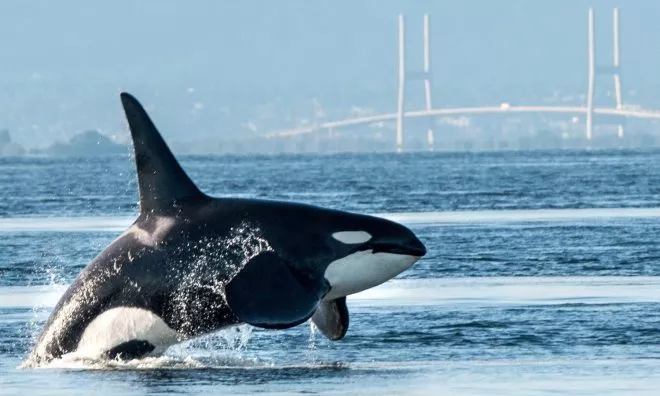 2015

NASA announced that they found running water on Mars.

The discovery was made by NASA's Mars Reconnaissance Orbiter.
1990

Marvin Gaye was given a star on Hollywood's Walk of Fame.
1987

The science-fiction TV series "Star Trek: The Next Generation" first aired on CBS.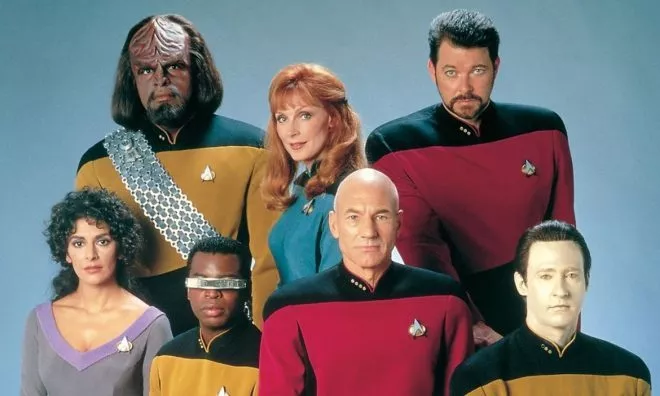 The Next Generation installment was the third series of the Star Trek franchise and had seven seasons. Patrick Stewart played the captain.
1972

Singer David Bowie performed for the first time at New York City's Carnegie Hall.
1944

Medal of Honor was awarded posthumously to Theodore Roosevelt Jr for his help on D-Day.
1928

The Prussian government lifted a ban on Adolf Hitler's speeches.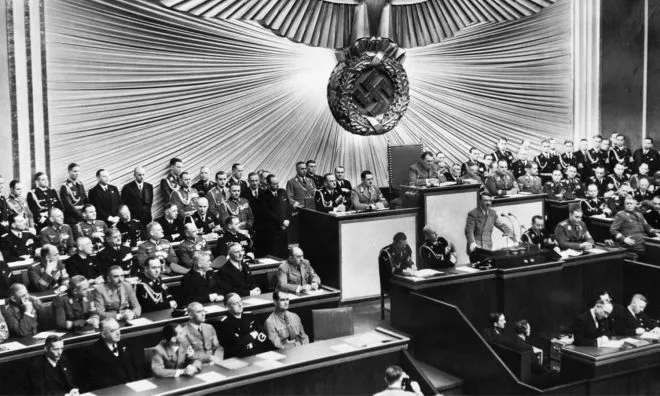 Due to the poor outcome for the National Socialists in the May 20 general election, the ban was lifted. As a result, Hitler was able to give his first speech since the ban, where he presented to a crowd of 12,000 at Berlin Sportpalast.
1892

The first-ever American football game played at night occurred in a contest between Wyoming Seminary and Mansfield State Normal.
1821

The Declaration of Independence of the Mexican Empire was drafted at the National Palace in Mexico City.
1796

American abolitionist David Walker published his appeal to the African American publications in Boston.

The pamphlet aimed to persuade readers to fight for black rights by abolishing slavery in the USA.
1542

Spanish explorer Juan Rodriguez discovered San Diego Bay and claimed it for Spain.
1066

William the Conquerer landed on English shores and began the Norman Conquest.

Then the Duke of Normandy, William, landed with a force of thousands of men at Pevensey, Sussex, in England's south. Harald Hardrada, the Norwegian King who claimed the English throne then, marched to fight William's forces and was subsequently defeated at the Battle of Hastings. William then became the new king of England.
Famous Quotes Said On September 28
Below you'll find the most popular things people have said or written on this day throughout history.
1813

"We are all selfish and I no more trust myself than others with a good motive."

– Lord Byron
Famous People Born On September 28
Are you celebrating your birthday today? If so, did you know that you share the same birthday as Hilary Duff? See what other famous people were born on this day.
1987

Hilary Duff

American Actress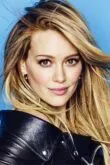 Age:

35

years old

Born In:

Texas, USA
1968

Naomi Watts

British Actress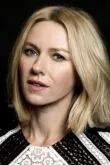 Age:

54

years old

Born In:

England, UK
1979

Bam Margera

American Skateboarder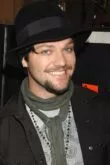 Age:

43

years old

Born In:

Pennsylvania, USA
1938

Ben E. King

American Singer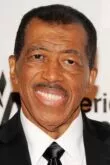 Died On:

Apr 30

,

2015

(Age

76

)

Born In:

North Carolina, USA
Special Holidays On September 28
Looking for a reason to celebrate? Well, here's a few! These unique holidays are sure to bring some enjoyment to your day.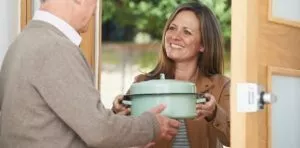 National Good Neighbor Day
We are all so tied up in our busy lives that we often forget about our wonderful neighbors living next door. So why not pay them a visit and bring them a goodwill gift today on Good Neighbor Day? If you don't know your neighbors yet, this is a perfect opportunity to meet them!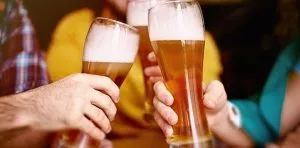 National Drink Beer Day
It's here, it's here, it's finally here! Today is a day to blow off all your plans, skip work, and spend the day doing one of humankind's oldest traditions - drinking beer! So head down to your local bar, pick up a six-pack and watch TV, or go for a beer-fuelled adventure - the choice is yours!
THe Fact Site's
Fun Fact Of The Day
New York City, which has more people than 40 of the 50 US states, has the largest Chinese population of any city outside of Asia.
September 28 Birthday Facts, Zodiac & Birthstone
For those of you who were born on September 28, your zodiac sign is Libra.
Because Libras love to weigh things up, they sometimes judge things too harshly and place themselves in a place of superiority and entitlement.
If you're born during September, you have the Sapphire birthstone. One of the largest sources for Sapphire is in Queensland, Australia. Did you know that the Sapphire has been the official state gem of Queensland since 1985?
People born on this day were likely conceived the same year on January 5th.
A baby that is conceived on September 28, 2023, will be due next year around June 21.