September 28th is also known as Good Neighbor Day as well as Drink Beer Day.
Today is the 271st day of the year, and there's only 93 days left of the year.
Hold on tight as you're about to unearth our top-pick of facts and historical events that all happened on this special day, September 28.
Did you know that on this day in 2015, NASA publicly announced that they have found running water on Mars? The findings were observed by NASA's Mars Reconnaissance Orbiter using an imaging spectrometer.
Keep reading for more fun & interesting facts about September 28th in history!
Events
What memorable events happened on September 28 in history? Keep reading to find out!
Famous Births
Are you celebrating your birthday today? If so, did you know that you share the same birthday as Hilary Duff? See what other famous people were born on this day.
Quotes
Below you'll find the most popular things people have said or written on this day throughout history.
Special Holidays
Looking for a reason to celebrate? Well, here's a few! These unique holidays are sure to bring some enjoyment to your day.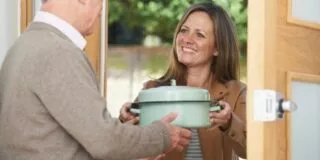 National Good Neighbor Day
We are all so tied up in our busy lives that we often forget about our wonderful neighbors living next door. So why not pay them a visit and bring them a goodwill gift today on Good Neighbor Day? If you don't know your neighbors yet, this is a perfect opportunity to meet them!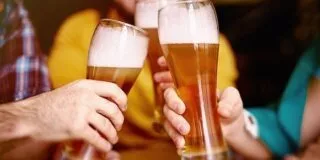 National Drink Beer Day
It's here, it's here, it's finally here! Today is a day to blow off all your plans, skip work, and spend the day doing one of humankind's oldest traditions – drinking beer! So head down to your local bar, pick up a six-pack and watch TV, or go for a beer-fuelled adventure – the choice is yours!
New York City, which has more people than 40 of the 50 US states, has the largest Chinese population of any city outside of Asia.
Birthday & Zodiac
For those of you who were born on September 28, your zodiac sign is Libra.
Because Libras love to weigh things up, they sometimes judge things too harshly and place themselves in a place of superiority and entitlement.
If you're born during September, you have the Sapphire birthstone. One of the largest sources for Sapphire is in Queensland, Australia. Did you know that the Sapphire has been the official state gem of Queensland since 1985?
People born on this day were likely conceived the same year on January 5th.
A baby that is conceived on September 28, 2023, will be due next year around June 21.