October 23rd is officially Snow Leopard Day and iPod Day.
We're now on the 296th day of the year, and have 68 days left.
Hold on tight as you're about to unearth the some interesting facts and events from October 23rd in history.
Did you know that on this day in 1998, Britney Spears released her first single, "…Baby One More Time"? The track was released when she was only sixteen years old.
Keep reading for more fun & interesting facts about October 23rd in history!
Events
What memorable events happened on October 23 in history? Keep reading to find out!
A 2,400-year-old shipwreck found in the Black Sea became the world's oldest intact shipwreck ever discovered.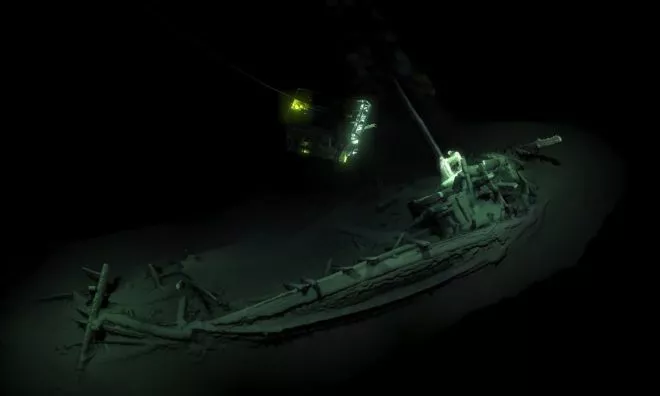 The 75-foot vessel is considered ancient Greek and was discovered with its mast, rudders, and rowing benches all intact.
Famous Births
Is today your birthday? If so, you share the same birthday with Ryan Reynolds. Here are a few other famous people born on this day.
Quotes
Who said what today throughout history? Here are the most famous things people have said on October 23rd.
Special Holidays
Are you looking for something to do today? Then why not find time today to celebrate the following special holidays.
Sea Cucumbers eject their organs while fighting in order to repel their opponents before growing them back within a few days.
Birthday & Zodiac
Those of you who were born on this day share the Scorpio zodiac sign.
Scorpio is represented by the scorpion and is the eighth sign in the zodiac. Anyone born between October 23 and November 21 falls into this astrological sign.
If you were born in October, Pink Tourmaline is your assigned birthstone. Tourmaline gets its name from the Sinhalese (Sri Lankan) word "tourmali," which means "mixed stones."
If you were born on October 23rd, you were likely conceived on the week of January 30th in the same year.
The due date for babies conceived on October 23, 2023, is around July 16, 2024.