Looking for random & fun facts? Look no further!
You've found the most in-depth random fun facts on the entire internet!
So pull up a chair, get comfortable – maybe with a hot chocolate or coffee, and enjoy this awesome list of the top one hundred most random, interesting and fun facts.
Don't forget to click the next page button at the bottom for more random facts!
Ants leave maps for other ants when they walk.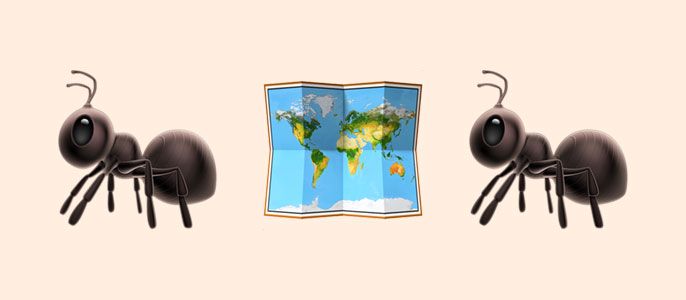 Ants leave pheromone trails when they walk as maps for other ants to follow, meaning they can travel the fastest route to food or their hive.
The more ants that walk that route, the stronger the map is for others to follow.
If you like this fun fact, check out these twenty random facts about ants.
The smallest bone in your body is in your ear.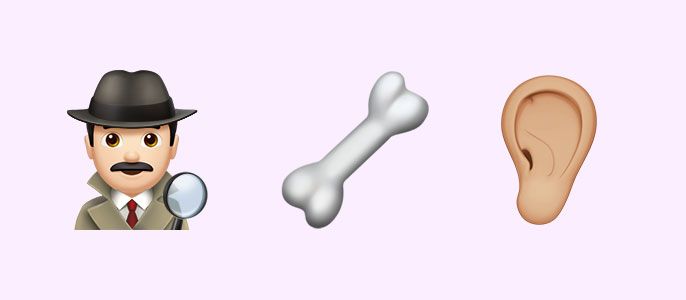 The stapes is a bone in the middle ear of humans that which helps conduct sound vibrations for identification.
It is only roughly 0.04 inch (1mm) in size.
People with brain damage can suffer from "joke addiction".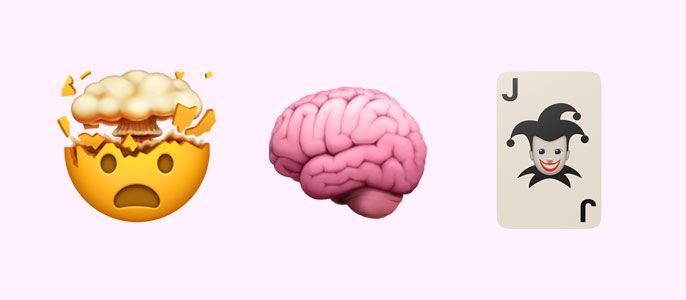 A study by neurologists showed that some patients who suffered from brain trauma and have developed damage on the right-hand side of their brain have a compulsive obsession to tell jokes which they find hilarious, whilst not finding other peoples' jokes funny.
Most Korean people don't have armpit odor.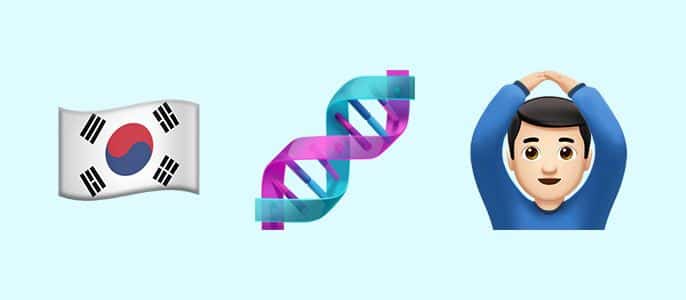 Only 0.006% of the Korean population have the ABCC11 gene, which is the cause of armpit odor.
As a result deodorants are rarely sold in Korea.
Captive pandas sometimes fake pregnancies.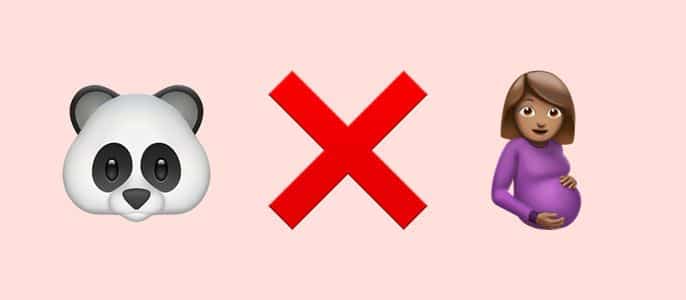 Pandas sometimes carry on showing symptoms synonymous of early pregnancy after noticing their preferential treatment, such as private accommodation, air conditioning and extra food.
Bonus fun fact: In captivity, giant pandas can live up to 35 years old, but only 15 years in the wild.
There is a sea slug that is part animal and part plant.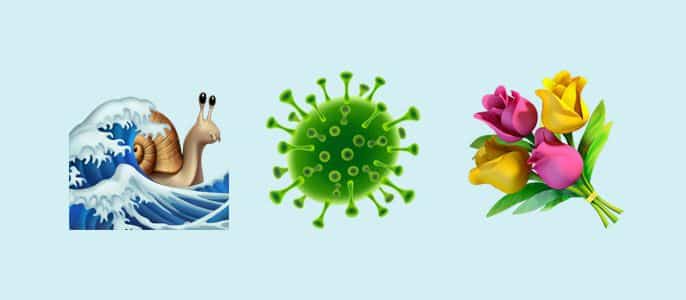 The Elysia Chlorotica, a green sea slug, is the first animal ever discovered to create chlorophyll like a plant.
This makes it capable of photosynthesis, meaning it is part animal and part plant.
The common cold comes from camels.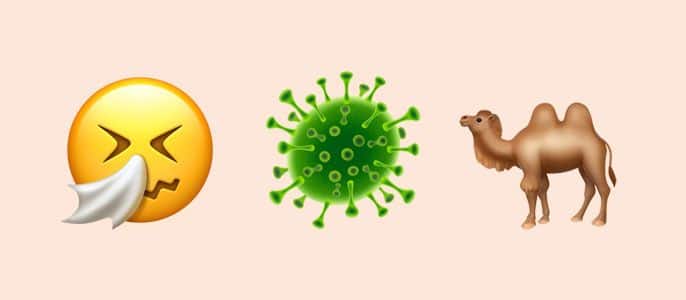 Scientists studying a deadly disease transmitted from camels also found camels contain the pathogens from which the common cold was born.
Camels are able to transmit diseases to humans and this is where they believe the common cold originated.
You might also like to know the facts about why camels have humps.
You can fire a gun in space.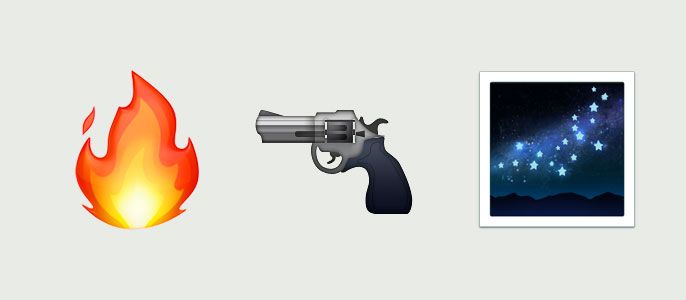 Modern firearm ammunition contains its own oxidizer, a chemical which triggers the explosion of gunpowder that fires a bullet.
This means that the oxygen-free vacuum of space wouldn't stop a gun from firing, as no atmospheric oxygen is required.
Ketchup was a medicine in the early 1800s.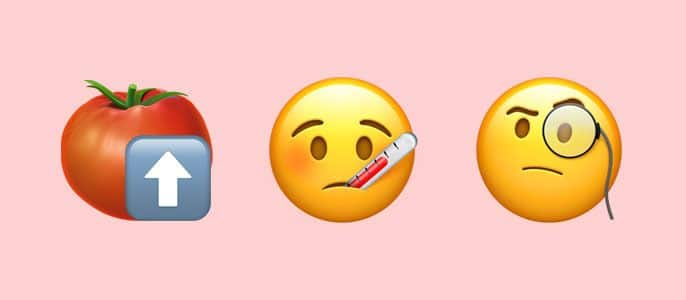 In 1834, American Dr. John Cooke Bennet added tomatoes to ketchup, adding many vitamins and antioxidants to the sauce.
He then branded it as a medicine to cure Diarrhea, Indigestion, Jaundice and Rheumatism.
Only 5% of the ocean has been explored.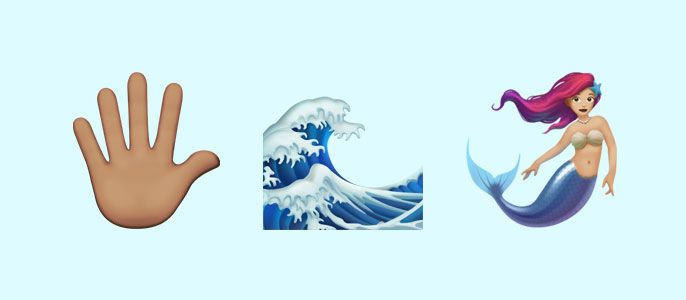 Alongside this only 1% of the seabed has been discovered and explored.
Sea exploration and mapping didn't truly start until the 1960s due to the lack of technology beforehand.
The word "emoji" comes from the Japanese words "e" and "moji", which mean "picture" and "character".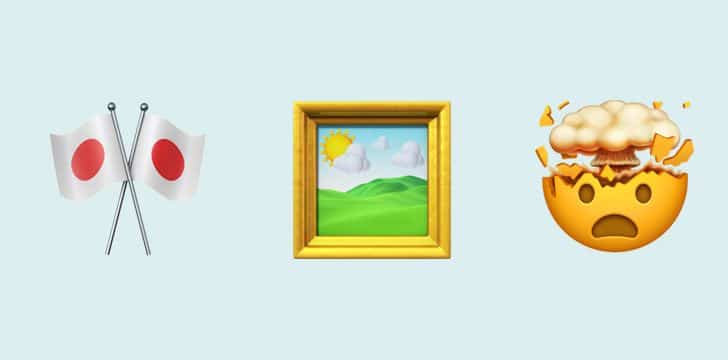 The link to the English words "emotion" and "emoticon" are purely coincidental.
Grapes are fatally toxic to cats and dogs – even in small amounts.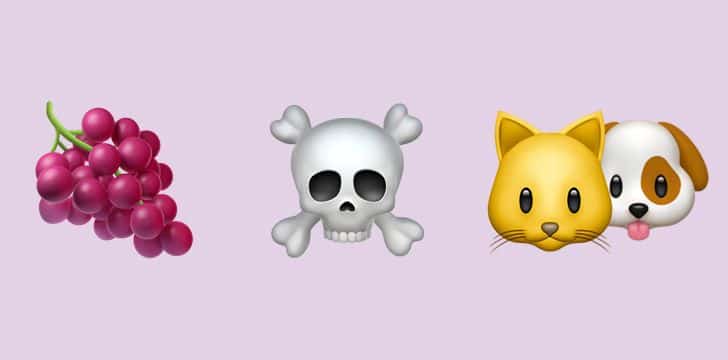 Despite lots of research into the matter, the exact agent in grapes that causes their toxicity to dogs and cats is still unknown.
All that is known is that they cause acute kidney failure quickly followed by death in dogs and cats.
The Louvre in Paris is so large that it would take 100 days to look at each piece.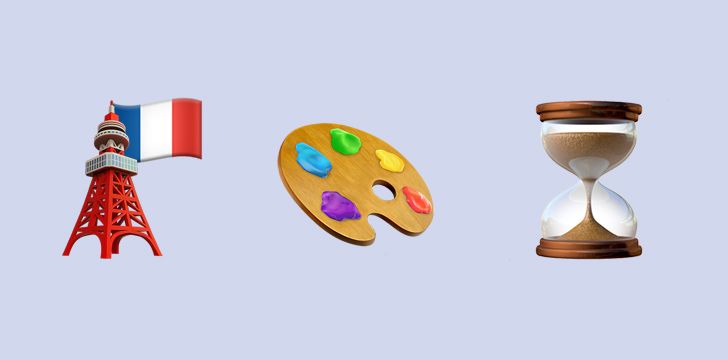 It's so large and full of so much art that it'd take a person 100 days to look at each individual piece for 30 seconds 24/7. Crazy stuff.
In the 18th Century Smallpox scars would get you a job.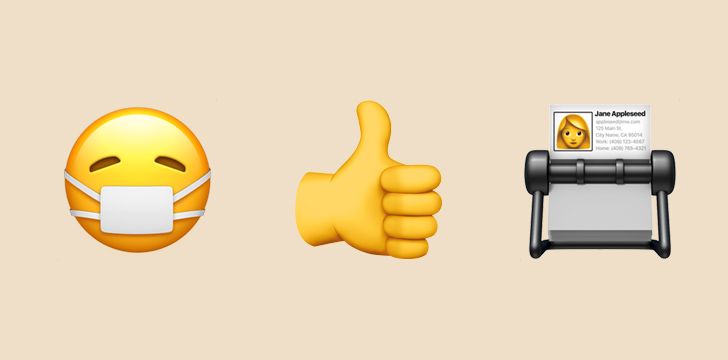 By having Smallpox scars it showed that you had already had Smallpox so employers didn't have to worry about you getting it and taking time off work.
Before 1913, you could legally mail a baby.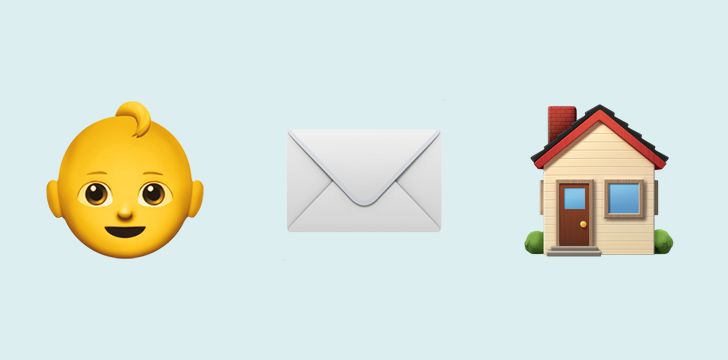 Mailing children became a common practice in rural America as the price of postage for a child was cheaper than the price of child's train or bus ticket.
Thank God this one's not legal anymore!
The original London Bridge is now in Arizona.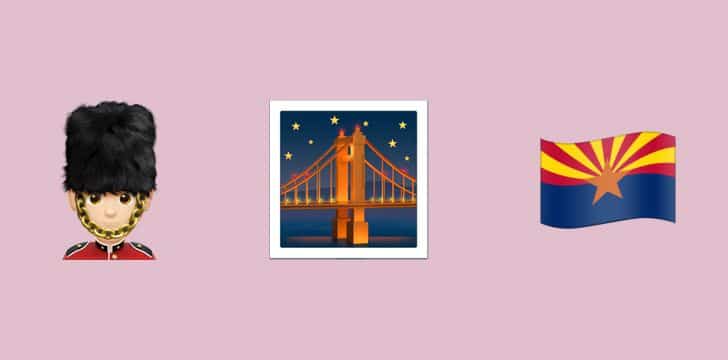 It was taken apart in 1963 and shipped overseas before being reassembled piece by piece.
This was to help bring people to the new, developing town.
By 400BC, Persian engineers mastered the technique of storing ice in the middle of desert summers.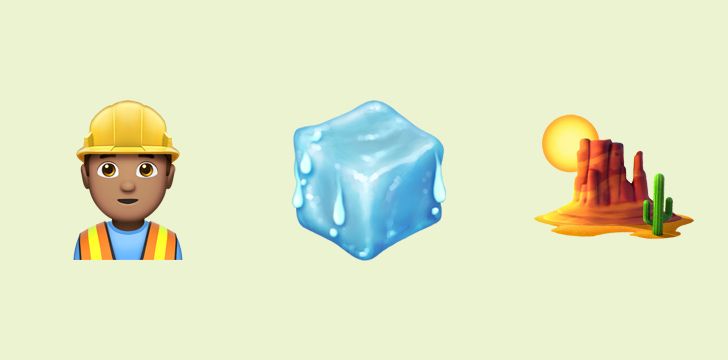 This was done through the use of subterranean storage space and thick, heat-resistant construction materials.
Kit Harrington is related to the man who invented the flush toilet, and one of the Gunpowder Plot perpetrators.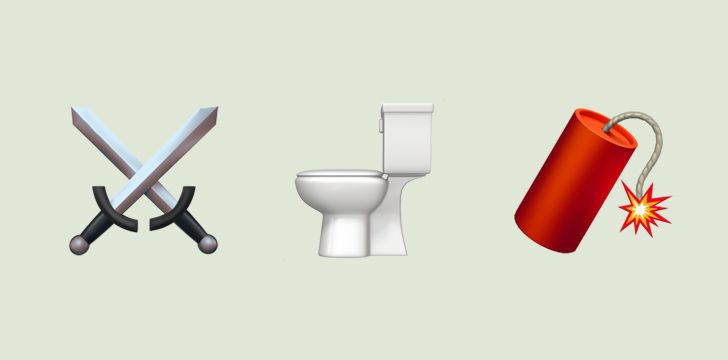 Kit Harrington (Jon Snow from Game of Thrones) is a descendent of Sir John Harrington (on his father's side), inventor of the flushing toilet, and also Robert Catesby (on his mother's side) who tried to blow up Parliament with Guido Fawkes.
The word "burrito" means "little donkey" in Spanish.
This is because a burrito can carry many things just like a donkey can.
Hawaiian pizza is a Canadian invention.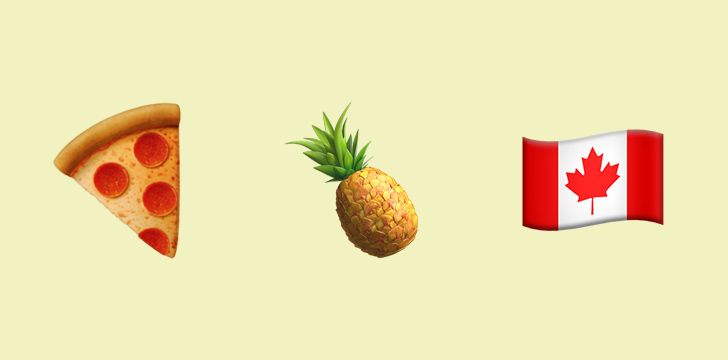 Retired Canadian cook Sam Panopoulos was the first person to put pineapple and ham on a pizza together, and marketed it as a Hawaiian pizza in the Satellite Restaurant in Chatham, Ontario.
Check out these other 50 fun facts about Canada.
Every year, the Netherlands sends Canada 20,000 tulip bulbs.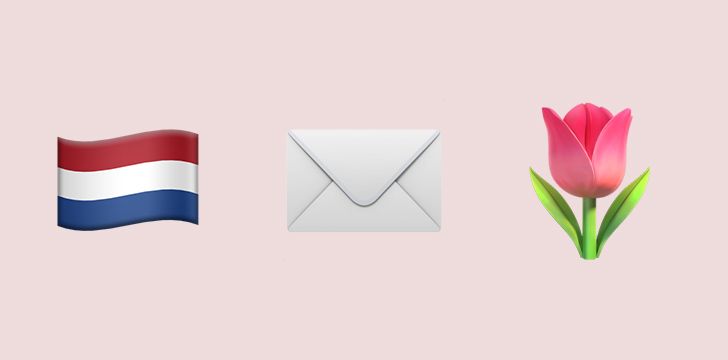 This is done as a way of thanking Canada for their role in liberating the Netherlands from Axis occupation during World War II.
Jupiter has a "lost" moon.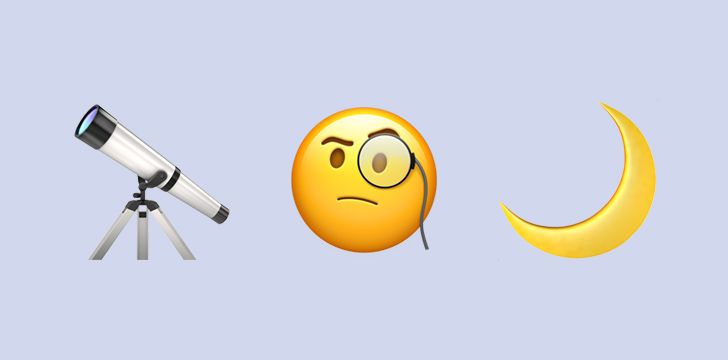 The planet's outermost moon, S/2003 J 2, was discovered by scientists in 2003, but hasn't been spotted since then and is considered as lost.
How embarrassing, to lose a moon!
If you love learning about outer space, you'll love these 100 fun space facts!
Famous French painter Claude Monet was only rich because he won the lottery.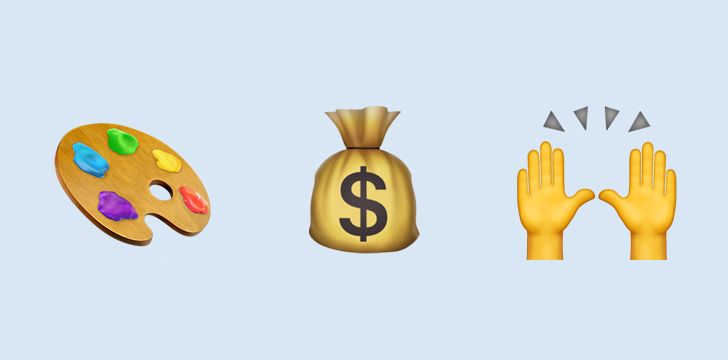 Like most other artists of his time, Monet was dirt poor. And, like most dirt-poor people, he played the lottery.
His luck changed when he won 100,000 Francs and lived a life of luxury and wealth after this.
Before alarm clocks were affordable, there were professional "Knocker Uppers" to wake people up for work.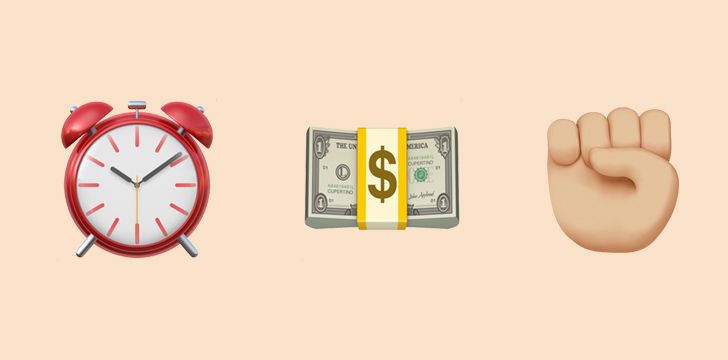 This was something that started during the industrial revolution in Britain, and carried on in some places until the 1970s.
Former President Lyndon B. Johnson's life was saved by a random toilet break.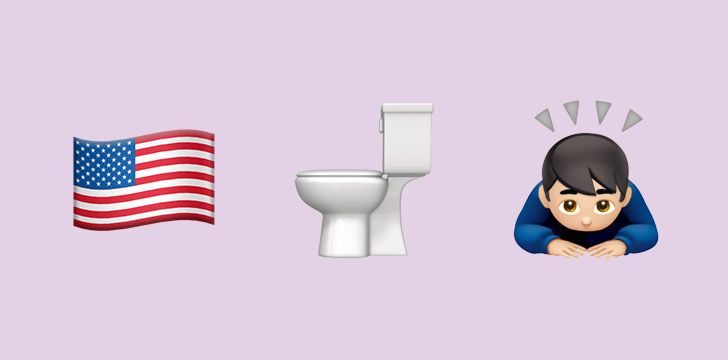 During his World War II service, LBJ was due to fly in the observation seat of the B-26 bomber Wabash Cannonball. However, he was replaced when he had to go to the toilet before take-off.
The Wabash Cannonball was shot down during that flight over New Guinea with no survivors.
The coloring of Gizmo's fur from The Gremlins matches Steven Spielberg's dog.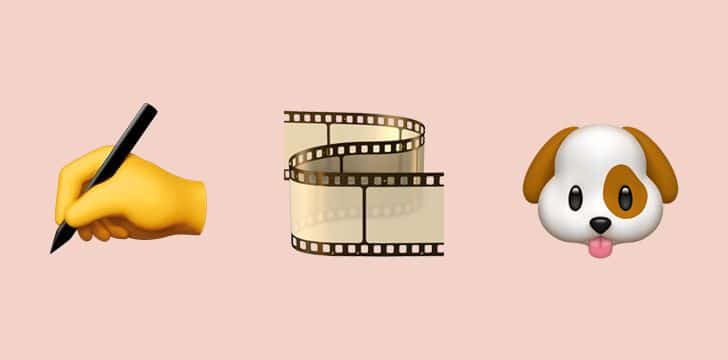 Spielberg, who executive produced the film, requested the effects team make Gizmo's fur orange and white to match his beagle, Chauncey.
Japanese people use more paper for manga than toilet roll.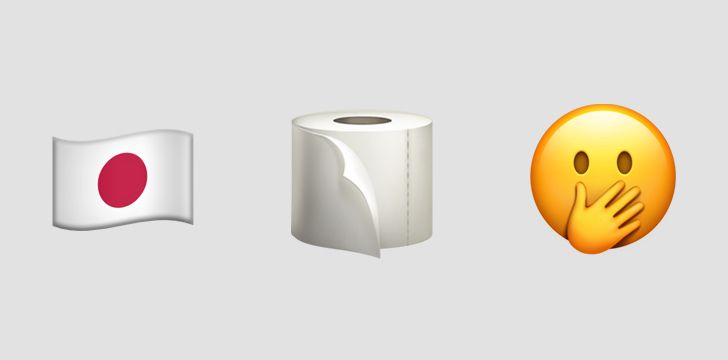 Crazy as though it may sound, this is 100% true – especially as most modern Japanese toilets feature bidet washing facilities rather than toilet paper.
Some insects and small birds see the world in slow motion.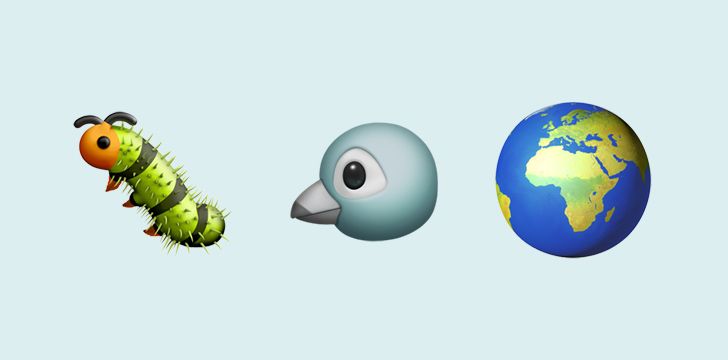 This is because they process information so quickly that they perceive time as though it was in slow motion. The reverse is found in bigger animals, which process information more slowly.
Chickens are the closest living relatives to the T-Rex.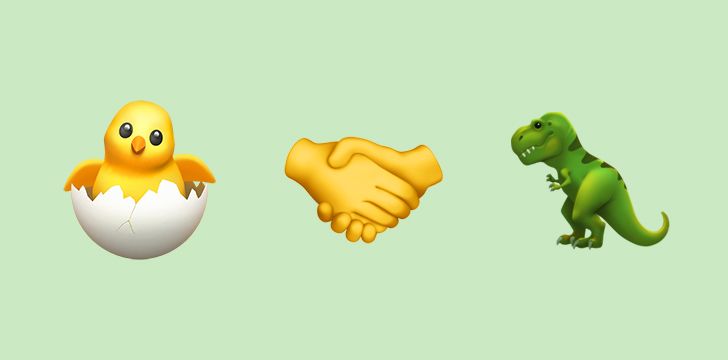 This was discovered through the intricate reconstruction of the avian genome structure, which discovered that the chicken lineage most closely resembles that of the king of the dinosaurs.
You might also like these fun facts about chickens!
Adult Mayflies have no functional mouth.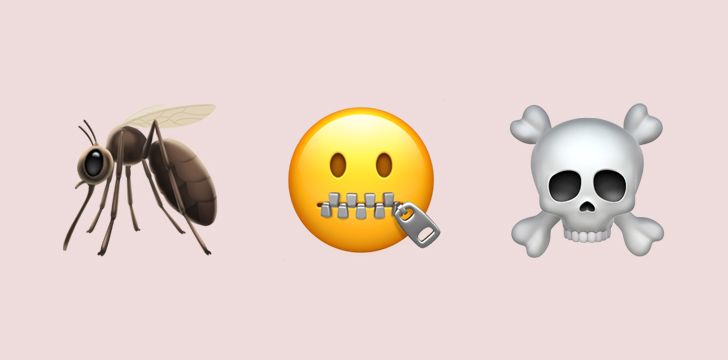 Because of this, they die of malnutrition. This is an evolutionary occurrence that happens so ageing mayflies don't pass on genetic defects to the next generation.
M&M's turned down product placement in ET.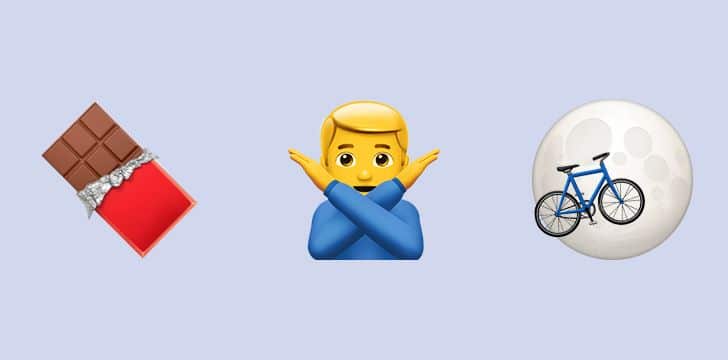 They were offered the chance to feature as the titular alien's favorite candy by Steven Spielberg, but they turned the offer down as they believed the movie would bomb.
Instead, the then-unknown Reece's Peanut-butter Cups were used and this catapulted their product to its current heights.
There is a type of mouse that howls to defend its territory.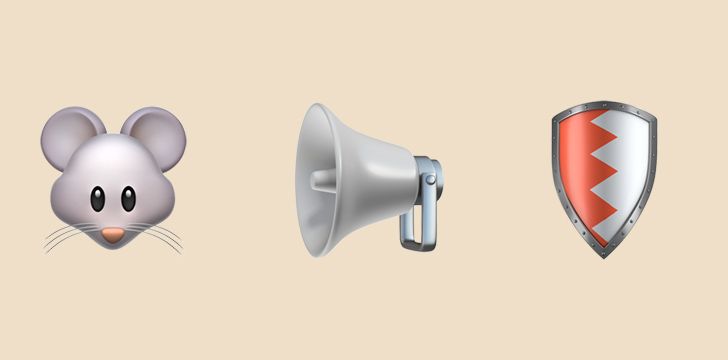 Known as The Grasshopper Mouse, this fierce little rodent has a main diet of scorpions, centipedes and other scary creepy crawlies, and it marks and defends its territory by howling loudly.
The words "laser" and "radar" were originally acronyms.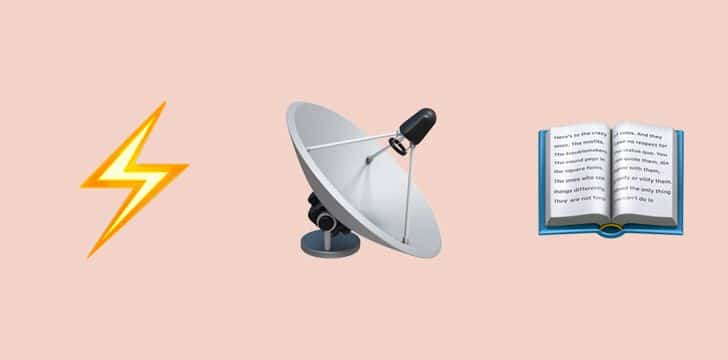 They stood for "Light Amplifications by Stimulated Emission of Radiation" and "Radio Detection And Ranging" respectively.
Men are 23% more likely to be left-handed than women.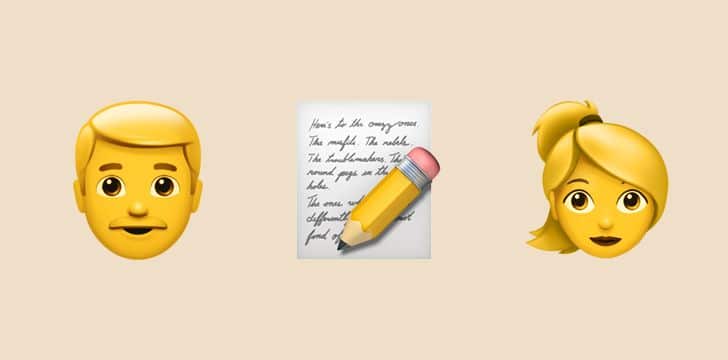 This means that being a left-handed lady is incredibly rare, seeing as only 10% of the world's population are left-hand dominant.
In Japan, girls buy boys gifts on Valentine's Day.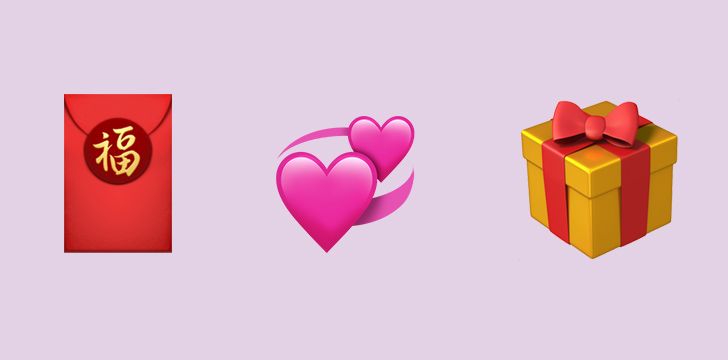 One month later, on March the 14th, the Japanese celebrate "White Day", which is when boys will buy gifts for the girls who gave them gifts on Valentine's Day.
This happened because of a printing error by a chocolate company in their initial promotions for Valentine's Day.
Over one quarter of the world's hazelnuts are used to make Nutella.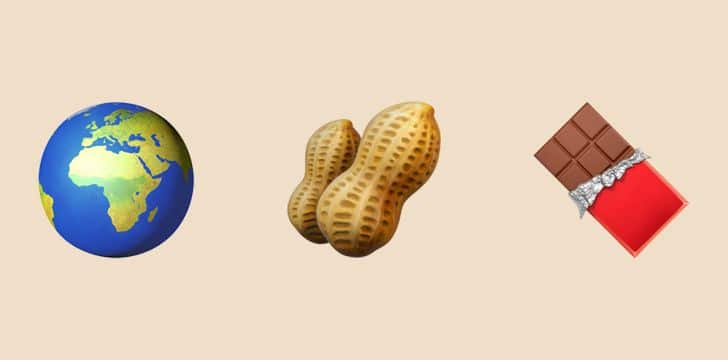 Each year, roughly 365 million kilos – the rough weight of the Empire State Building – of Nutella is consumed.
Because of the world's huge Nutella consumption, the Italian company Ferrero buys one quarter of the globally produced hazelnuts each year.
Seeing Eye dogs can poop on command.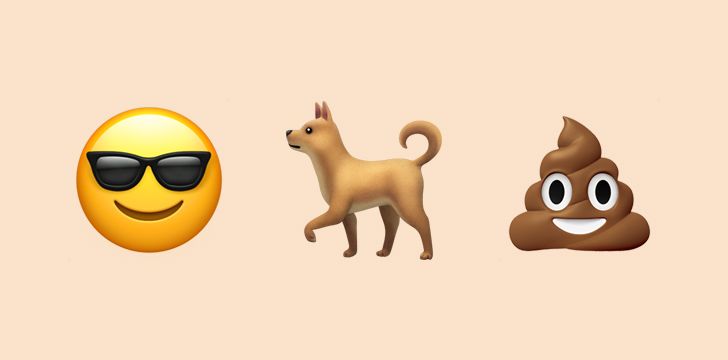 This is part of the rigorous training they must undergo, and is essential so that their blind owners know when to pick up their poop.
A black cat called Luna once saved her owners from a house fire.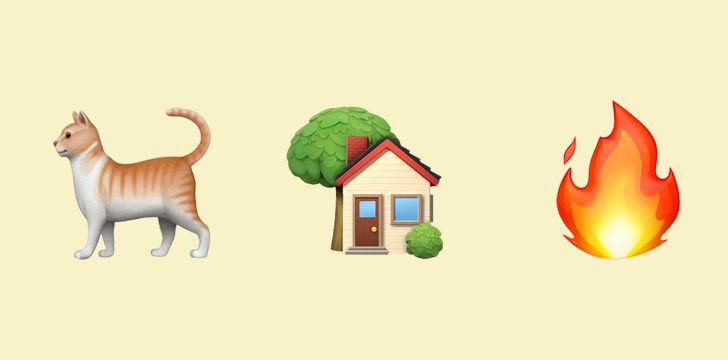 Despite being widely considered unlucky, this particular black cat was a lucky omen for its family of owners when it woke one them by biting her feet as the house caught ablaze.
Luna's owner, Emily, was able to safely evacuate her entire family – Luna included – before the house burnt to the ground.
Scientists put fake tails on chickens to understand how T-Rex might have walked.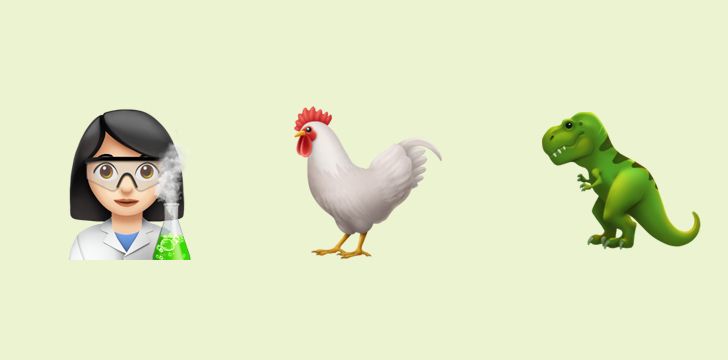 As the closest living relative to a T-Rex, any practical testing falls to the humble chicken.
So researchers from the University of Chicago and University of Chile found that chickens with raised tails walk vastly different over chickens with natural tail features, showing them how a T-Rex would have walked.
Mock naval battles were sometimes held in Rome's Colosseum.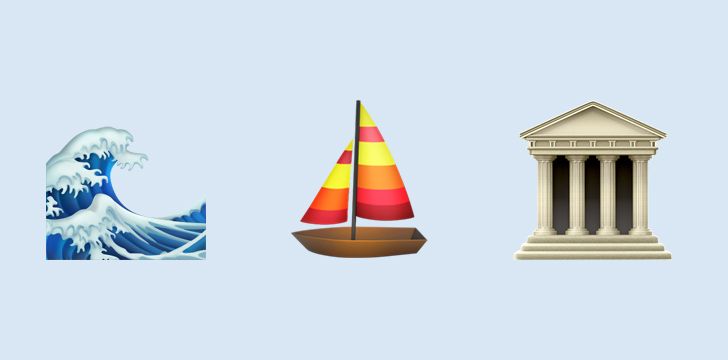 Often thought of as the home of just the gladiatorial games, the Romans would sometimes flood the Colosseum with water from a nearby aqua-duct and hold full-scale mock naval battles for entertainment and to test out new technologies and tactics.
Male cats have longer tails than female cats.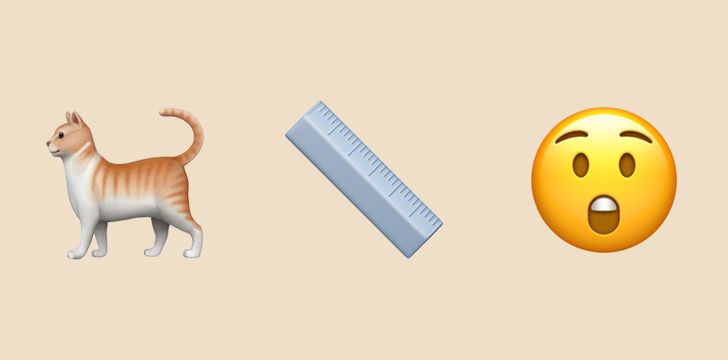 On average, male cats have a tail of 11 inches, whereas female cats have a tail of roughly 9.9 inches on average.
During WWII, The British Navy destroyed French vessels after France fell to Germany.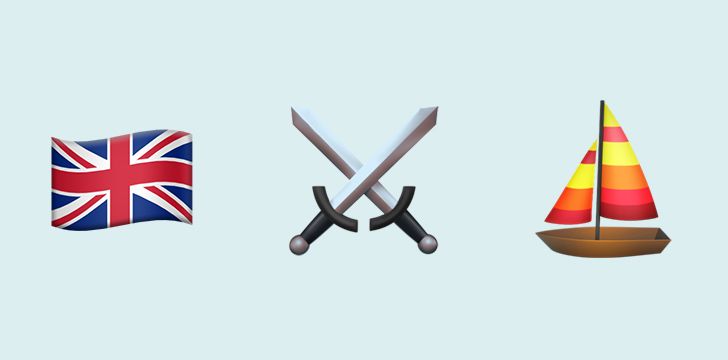 The British feared the French naval vessels would bump up the numbers of the Axis fleet, so they sailed to Algeria and destroyed them whilst they were at anchor, killing 1,300 French sailors.
The first death in the American Civil War was a horse.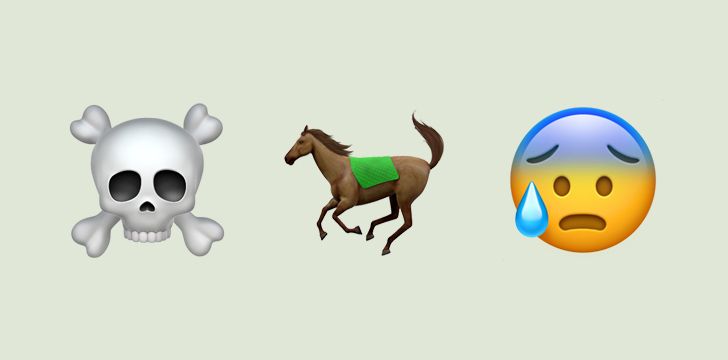 In fact, the only casualty during the Battle of Fort Sumter – the war's first battle – was the poor confederate officer's trusty steed.
Johnny Cash has a species of tarantula named after him.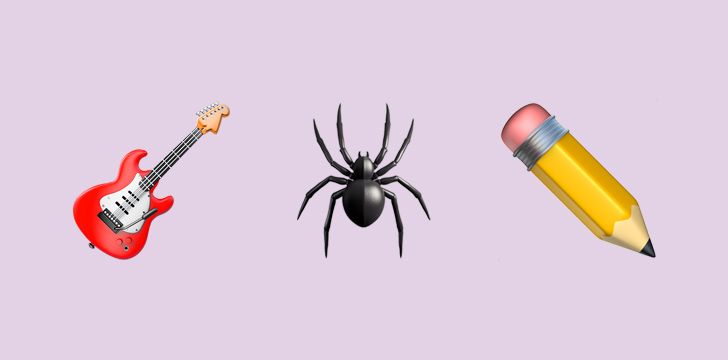 Scientifically named "Aphonopelma johnnycashi", this tarantula was discovered in 2015 near Folsom Prison, California, and was named after Johnny Cash in honor of his song Folsom Prison Blues.
The word "disaster" means "bad star" in Ancient Greek.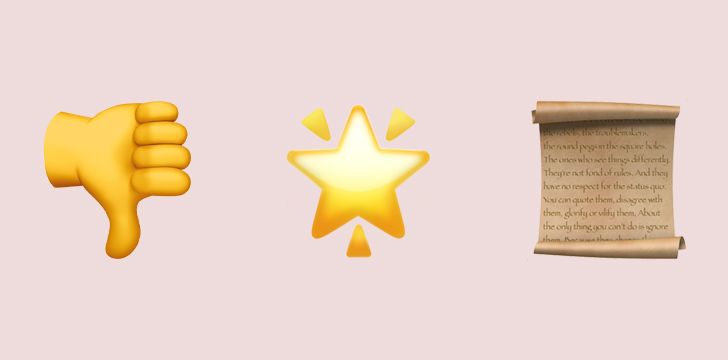 This is because back in Ancient Greek times, astrology was often used as a means of predicting things such as the weather, or natural events like earthquakes.
So by seeing a "bad star" it would mean a calamity was inbound.
The start-up sound for Window 95 was made on an Apple Macintosh computer.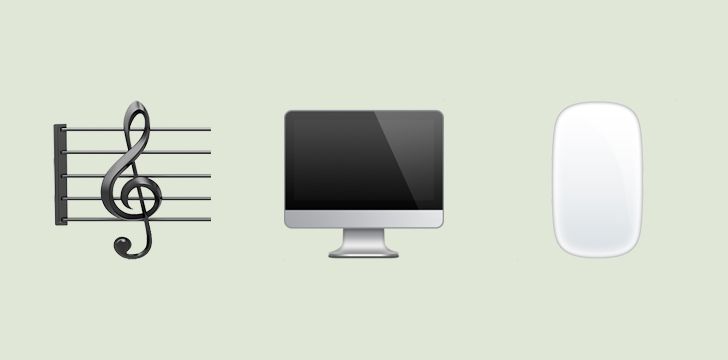 It was created by composer Brian Eno specifically on a Mac as he'd never used a PC – because he doesn't like them. Ironic.
You might also like to read these fun facts about Apple.
In the 18th Century, Napoleon and Benjamin Franklin were both defeated at chess by a machine.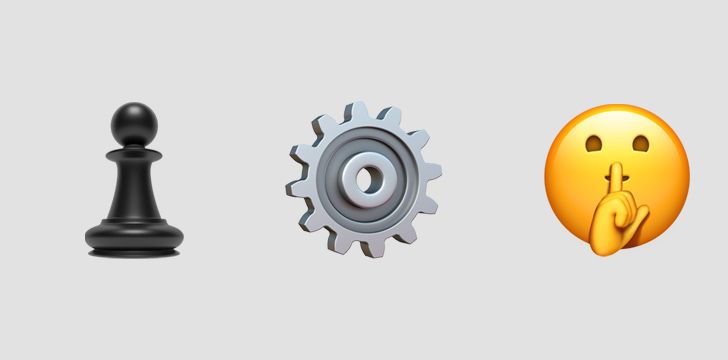 The machine was called the Mechanical Turk.
It was however, later revealed to be a very elaborate hoax, with a highly-skilled chess master hiding inside the "machine" and moving the pieces against the opponent.
The world's loudest bird call can be heard from half a mile away.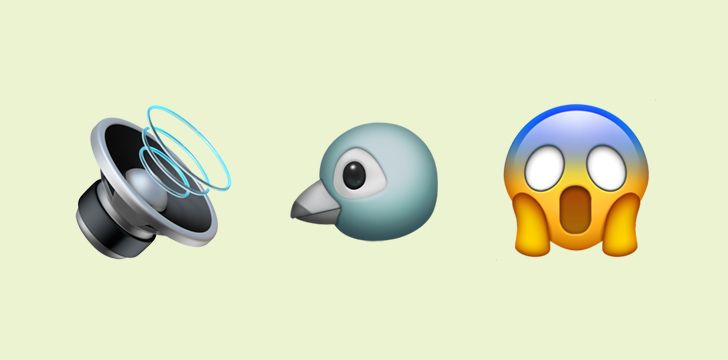 That's 0.8 kilometers away! This piercing call belongs to the Three-wattled Bellbird, and what's more is that they have different sounding calls in different countries, like regional accents.
At one point, you could invest money in Somali Pirates.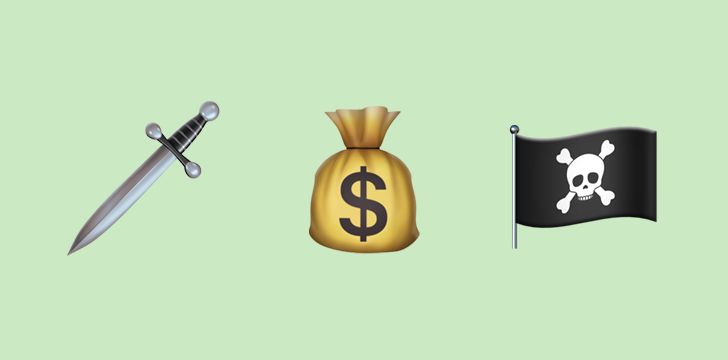 By investing in the Somali Pirates, you would receive a cut of their loot if their plundering was successful.
Steve Irwin has a snail named after him.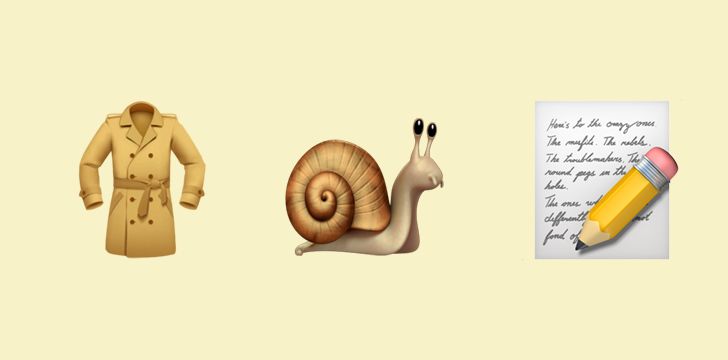 Scientifically called the "Crikey steveirwini", scientists discovered this rare species of tree snail in 2009.
They named it in honor of the late explorer as its shell was khaki in color, like the Crocodile Hunter's signature outfit.
That really is the end of these random facts now! Although fear not, after all we are a facts site!
If you want to read some more fun & random facts, you can check out the link below for another list of interesting facts!
Please share these random facts with your friends and on your social network sites – we know your friends will love them too! #FACT