Let's be honest here, 2017 was a little bit all over the place!
It was a big year for female empowerment with the #MeToo movement kicking off, The Women's March going across the US, and the Wonder Woman movie raking in a monumental $100.5 million in its opening weekend!
Speaking of the movie industry, the infamous Oscar mix-up happened, leaving La La Land without a major reward and announcing Moonlight as the winner of Best Picture of the Year.
Let's not forget when Beyoncé announced she was pregnant with twins, and her Instagram photo became the most-liked photo of the year, with more than 11 million likes.
But not everything was smooth sailing. Kendall Jenner, a famous model, starred in a Pepsi ad that caused quite a controversy. Many of her fans didn't like it and expressed their negative reactions.
And lastly, let's not forget the disaster that was the Fyre Festival. What a complete mess that turned out to be!
Continue reading to uncover the remarkable events, chart-topping music hits, inspiring quotes, and influential deaths that shaped the year 2017.
Events
Embark on a thrilling adventure through the year 2017 and uncover the extraordinary events that shaped our history.
Famous Deaths
Here's a glimpse at a few famous people who bid us farewell in 2017.
Roger Moore
Roger Moore
Roger Moore was an English actor born on October 14, 1927. He died on May 23, 2017, at age 89 in Crans-Montana, Switzerland.
Died On:
May 23, 2017 (Age 89)
Died In:
Crans-Montana, Switzerland
Nelsan Ellis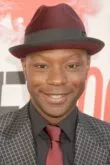 Nelsan Ellis was an American actor born on November 30, 1977. He died on July 8, 2017, at age 39 in Brooklyn, New York, New York, USA.
Died On:
Jul 8, 2017 (Age 39)
Died In:
New York, USA
Quotes
Here's a roundup of the most memorable quotes people said in 2017.
2017 In Music
2017 was a year filled with sensational tunes that had us singing along without a care in the world!
From the catchy beats of "Shape of You" by Ed Sheeran to the soulful vibes of "Despacito" by Luis Fonsi and Daddy Yankee, these songs defined the year and had us dancing like nobody's business!
Check out these music highlights from 2017.
Album of the Year
Adele's soul-stirring album "25" took the Grammy stage by storm in 2017, captivating audiences with her powerhouse vocals and heartfelt lyrics.
Song of the Year
Adele's heartfelt ballad "Hello" earned her the Grammy Award for Song of the Year in 2017, leaving audiences captivated.
Best New Artist
Chance the Rapper's innovative approach to hip-hop and his impactful lyrics won him the Grammy Award for Best New Artist in 2017, marking a new era in rap music.
Eurovision Song Contest Winner
In 2017, the 62nd Eurovision Song Contest transported us to Kyiv, Ukraine, where a spectacular array of artists showcased their talents.
Salvador Sobral, a soulful singer from Portugal, captured the hearts of the audience with his heartfelt ballad "Amar Pelos Dois," earning Portugal its first-ever victory in Eurovision history.
2017 in Numbers
In Roman numerals, the number 2017 can be represented as MMXVII. The representation is formed by combining the Roman numerals for 2000 (MM), 10 (X), 5 (V), and 2 (II) to create MMXVII. When converted to binary, 2017 becomes 11111100001.
2017 is an extra special year too, as it's a prime number! That means it can only be divided evenly by 1 and itself.
Chinese Zodiac 2017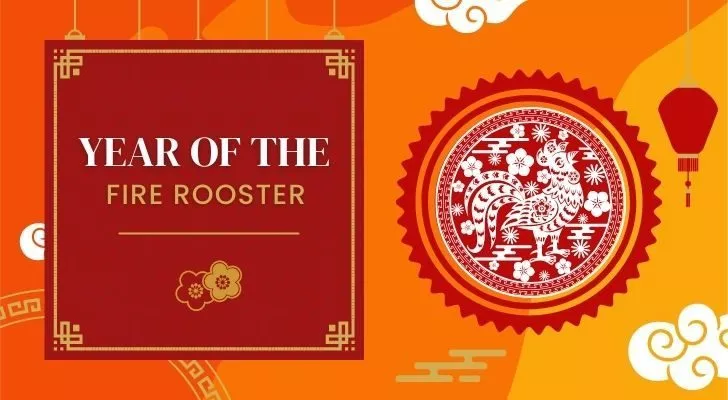 According to the Chinese zodiac, 2017 marked The Year of the Rooster, which repeats once in a twelve-year cycle.
However, it's fascinating to note that each zodiac animal is also connected to one of the five elements – Wood, Fire, Earth, Gold (Metal), and Water. This actually makes 2017 the Year of the Fire Rooster, a cycle that repeats every sixty years.
The Chinese New Year doesn't always fall on January 1st like in the Gregorian calendar. In fact, in 2017, Chinese New Year began on January 28th, due to the unique lunar cycle that guides the Chinese calendar.
People born in the Year of the Rooster are confident, hardworking, and punctual. They have a strong sense of responsibility and take pride in their appearance and achievements.
Among the distinguished individuals born in the Years of the Rooster, we find Jennifer Lopez and Jay-Z, both celebrated for their unique talents!
2017 Trivia
Did you know that in 2017, Ed Sheeran's "Shape of You" became the most streamed song of all time?
Shape of You received more than 1.3 billion plays on Spotify! Ed Sheeran also became the most streamed artist of the year, reaching an absolutely insane 40 million monthly listeners.