In 2012, the world was gripped by the belief that the apocalypse was imminent on December 21st, as predicted by the Mayan Calendar. However, the world did not meet its fiery end.
Instead, a different kind of explosion took place on YouTube as Psy's "Gangnam Style" became the first video to reach one billion views, captivating audiences worldwide.
Another notable YouTube sensation of the year was the documentary "Kony 2012," which became the most-liked video on the platform, shedding light on a Ugandan warlord.
For the United States, 2012 was a monumental year, with American Olympic athletes bringing home an astounding 48 gold medals.
It was also the year when "The Avengers" movie premiered, smashing box-office records and earning over $1.5 billion globally. The superhero ensemble film not only dominated the silver screen but also claimed the title of the highest-grossing film of 2012.
While 2012 may have escaped the clutches of an apocalypse, it left an indelible mark with viral sensations, sporting triumphs, and record-breaking cinematic achievements.
Continue reading to delve into the historic events, newsworthy happenings, and legacies left behind by prominent individuals who passed away in 2012.
Events
Here you'll witness the remarkable events that left an indelible mark on our world in 2012.
Beyoncé and Jay-Z welcomed their daughter, Blue Ivy Carter, into the world.
"Her birth was emotional and extremely peaceful; we are in heaven. She was delivered naturally at a healthy 7 lbs, and it was the best experience of both of our lives."
Famous Deaths
Here's a glimpse at a few famous people who bid us farewell in 2012.
Quotes
Here's a roundup of the most memorable quotes people said in 2012.
2012 In Music
2012 was a year filled with chart-topping hits that became instant classics!
From the heartfelt tune "Somebody That I Used to Know" by Gotye ft. Kimbra to the electrifying beats of "Call Me Maybe" by Carly Rae Jepsen, these songs captured our hearts and had us singing along wherever we went.
Enhance your knowledge of the music highlights from 2012 that you should be aware of.
Album of the Year
Adele's powerhouse album "21" captivated the world in 2012, earning her the Grammy for Album of the Year and cementing her status as a vocal powerhouse in pop music.
Song of the Year
Adele's powerful vocals and emotional depth resonated once again in 2012, as she claimed the Grammy Award for Song of the Year with her soul-stirring hit "Rolling in the Deep."
Best New Artist
Bon Iver's ethereal sound and introspective songwriting won them the Grammy Award for Best New Artist in 2012, captivating listeners with their atmospheric melodies.
Eurovision Song Contest Winner
Baku, Azerbaijan, played host to the 57th Eurovision Song Contest in 2012, dazzling audiences with a combination of cultural flair and spectacular performances.
Loreen, a dynamic artist from Sweden, enchanted viewers with her dance-pop anthem "Euphoria," claiming a well-deserved victory and securing Sweden's fifth win in Eurovision.
2012 in Numbers
Are you ready for some interesting number facts? Well, here goes! If you ever wondered how to write 2012 in Roman numerals, it's MMXII, where M stands for 1000, X is 10, and I is 1. And when converted to binary, 2012 becomes 11111011100.
Leap Year
In 2012, February consisted of 29 days instead of the usual 28, marking it as a leap year. This periodic adjustment ensures that our calendar aligns with the Earth's orbit, preventing significant shifts in the seasons over time.
Chinese Zodiac 2012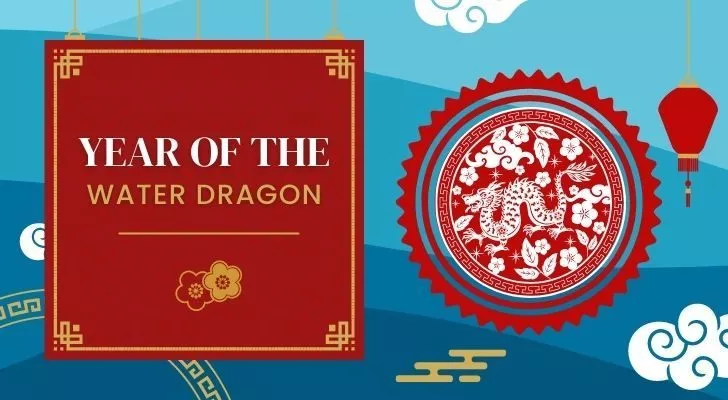 According to the Chinese calendar, 2012 was not only the Year of the Dragon, but the Year of the Earth Dragon. This cycle happens once every sixty years.
Because the Chinese calendar is different than ours, the Year of the Water Dragon actually began on January 23rd, and continued until February 9, 2013.
Those born in the Year of the Dragon are charismatic, ambitious, and full of vitality. They have natural leadership abilities and possess a magnetic personality that draws others towards them.
Chris Wood, Ryan Reynolds and Lil Dicky are notable figures who were born in the Years of the Dragon!
2012 Trivia
During the 2012 London Olympics, the Spanish synchronized swimming team performed their routine to music from "Star Wars."
In a surprising and delightful twist, they synchronized their routine with music from the "Star Wars" series, including the iconic Imperial March.
This unexpected fusion of genres added a memorable and entertaining element to the Olympic competition, showcasing the athletes' creativity and versatility.