June 6th is Drive-In Movie Day and Yo-Yo Day.
We're now on the 157th day of the year, and have 207 days left.
For June 6 we have put together some of the greatest events that happened on this day including, celebrities, movies, transportation, war and more.
Did you know that on this day in 1944, the Normandy landings started in France during WWII? They were originally planned for June 4th but postponed due to bad weather.
Keep reading for more fun & interesting facts about June 6th in history!
Events
What memorable events happened on June 6 in history? Keep reading to find out!
Xi'an, China, introduced a pedestrian lane for people who walk while looking at their phones.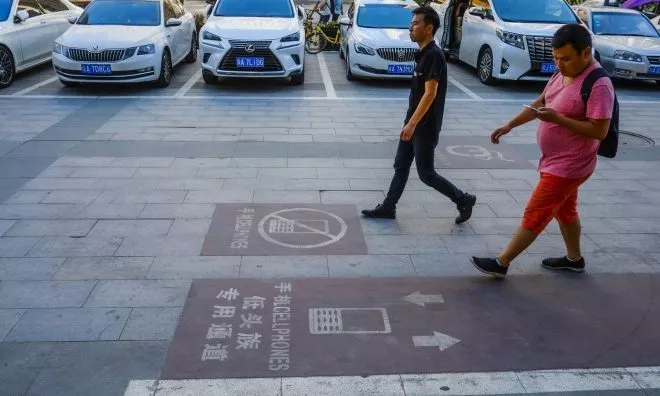 The northern Chinese city implemented the special pedestrian zones because cars were often driving on the sidewalk, putting pedestrians who ignore their surroundings at risk of injury. Those most at risk are known as "phubbers," or people who stare at their phones while walking.
Famous Births
Are you celebrating your birthday today? If so, did you know that you share the same birthday as Robert Englund? See what other famous people were born on this day.
Famous Deaths
Unfortunately, June 6th has also been a day where we've had to say some goodbyes over the years…
Quotes
What is your favorite quote from June 6? Here are the most noteworthy quotes said on this day throughout history.
Special Holidays
If you've got a few minutes spare today, why not celebrate these special holidays.
The Danish flag is the oldest current flag of a sovereign state. It was adopted in 1370 or earlier. The second oldest is the flag of the Netherlands at 1572.
Birthday & Zodiac
If you were born on this day, your star sign is Gemini.
Geminis have a strong need for freshness and newness within their social life, relationships, and many other aspects of life. This can make relationships with a Gemini either really exciting, or exhausting.
For those of you born in June, you have the Alexandrite birthstone. The alexandrite gemstone changes color depending on the light. Impurities within the mineral's structure mainly cause the color change of this gemstone.
If you were born on this day, your estimated date of conception would be September 13th in the previous year.
A baby that is conceived on June 6th, 2023, will likely be due next year around February 27th.