August 16th is Tell A Joke Day as well as Rollercoaster Day.
We'd like to welcome you to the 228th day of the year, with only 137 days left of this year.
This day in history was a particularly important one, not only that, but a fascinating one too! Here you'll find historical events that made August 16 such an interesting day in history.
Did you know that on this day in 1930, the world's first colored cartoon with synchronized sound was released? It was six minutes long and featured a character called Flip the Frog.
Keep reading for more interesting facts about August 16th in history!
What Events Happened On August 16 In History?
2019

More than 1,200 tin homes were destroyed after a fire broke out in the Chalantika slums of Dhaka, Bangladesh.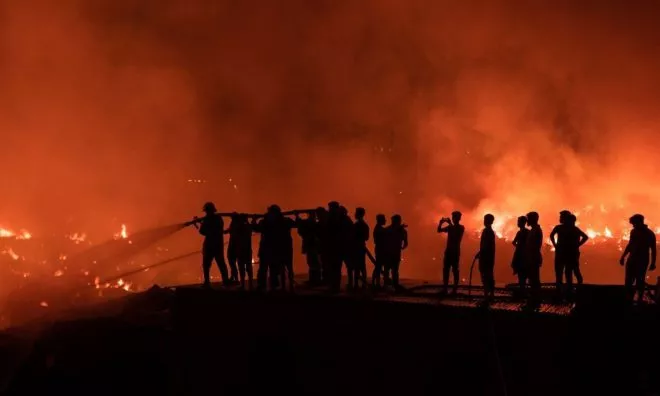 Ten thousand people were left homeless, and the blaze took firefighters over six hours to extinguish.
2018

Over 566 wildfires swept through British Columbia in Canada, which led to a State of Emergency, and 3,000 people were evacuated.
2016

Georgian heavyweight-lifting champion Lasha Talakhadze smashed a world record by lifting an incredible 473 kg.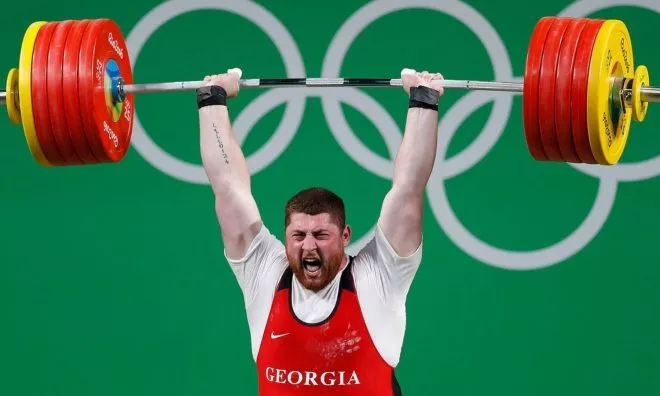 This was 22 kg more than the first runner-up Gor Minasyan.
2012

Julian Assange, who founded WikiLeaks, was given political asylum by Ecuador.

Assange had been hiding out at the Ecuadorian Embassy in Knightsbridge, London.
2008

Michael Phelps won the 100-meter butterfly swim in a record 50:58 at the Beijing Olympic finals.
1989

A solar flare from the sun created a geomagnetic storm, which caused Toronto's stock market to halt.
1984

NASA launched its Active Magnetospheric Particle Tracer Explorers mission (AMPTE) from the Cape Canaveral launch pad.
1960

Cyprus gained its independence from the United Kingdom.
1954

The first issue of Sports Illustrated magazine is published.

Sports Illustrated is an American sports magazine owned by Authentic Brands Group.
1930

The world's first colored cartoon with synchronized sound was released.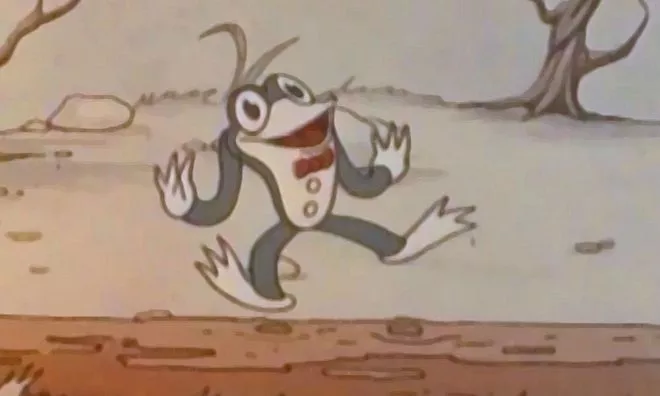 "Flip the Frog - Fiddlesticks" was created by animator Ubbe Eert Iwerks, Mickey Mouse's co-creator. Although the cartoon was made in the USA, it was first shown in cinemas in England.
1898

Edwin Prescott was awarded a patent for the vertical loop Roller Coaster.
1858

Queen Victoria of Britain sent the first-ever transatlantic telegraph to US President James Buchanan.

The cable was laid between Ireland and Newfoundland and allowed the two countries to communicate by telegraph, which was innovative at the time. The Queen's message expressed her joy for the two countries being connected and the hopes for continued friendship.
963

AD

Nikephoros II Phokas was crowned emperor of the Byzantine Empire.
Famous Quotes Said On August 16
Every day brings a new quote – here are the most renowned quotes spoken or written on August 16th in history.
1839

"Man is a mystery. One must solve it. If you spend your entire life trying to puzzle it out, then do not say that you have wasted your time. I occupy myself with this mystery, because I want to be a man."

– Fyodor Dostoyevsky
Famous People Born On August 16
Are you celebrating your birthday today? If so, did you know that you share the same birthday as Madonna? See what other famous people were born on this day.
1958

Madonna

American Singer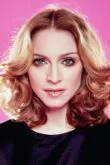 Age:

64

years old

Born In:

Michigan, USA
1962

Steve Carell

American Actor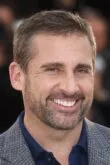 Age:

60

years old

Born In:

Massachusetts, USA
1991

Evanna Lynch

Irish Actress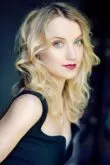 Age:

31

years old

Born In:

Termonfeckin, Ireland
1958

Angela Bassett

American Actress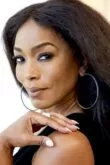 Age:

64

years old

Born In:

New York, USA
Famous People Who Died On This Day
1935 - 1977

Elvis Presley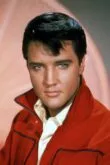 Elvis Presley was an American rock singer born on January 8, 1935. He died on this day in 1977, at age 42 in Memphis, Tennessee, USA.
Special Holidays On August 16
If you can spare some time today, here are some unique holidays you could get involved with.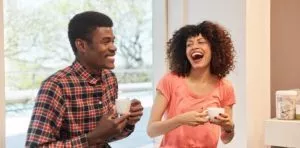 National Tell A Joke Day
Why did the bike fall over? It was two-tired! We know that was possibly the worst joke ever, but the best way to celebrate Tell A Joke Day today is to share a joke or two with friends. While a handmade joke can be absolutely hilarious, don't be ashamed to look some up online!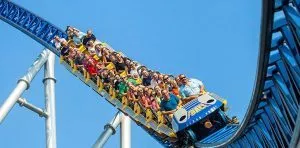 National Rollercoaster Day
Life is like a rollercoaster; it has so many ups and downs that throw you around. So whether you're feeling up or feeling down, why not take yourself out for a spin on your local theme park's rollercoaster? Take the whole family even; it's sure to be a blast!
THe Fact Site's
Fun Fact Of The Day
Arizona driver's licenses don't expire until you're 65. You then have to renew in person every five years.
August 16 Birthday Facts, Zodiac & Birthstone
For those of you who were born on August 16, your zodiac sign is Leo.
Leos tend to be energetic and lead a busy life. They're ambitious, creative, and optimistic and can use their minds to solve complex problems.
For those of you born in August, you have the Peridot birthstone. In 2018, the Kīlauea volcano on Hawaii's biggest island saw increased activity, which led to a rare geological event, where Olivine (also known as peridot when at gem quality) was found on the ground around the volcano. In Hawaiian culture, peridots are thought to be the tears of the volcano goddess Pele.
If your birthday falls on this day, you would've likely been conceived around November 23rd in the previous year.
A baby conceived on August 16th, 2023, will likely be due around May 9th, 2024.