December 17th is known as Wright Brothers Day and Maple Syrup Day.
We are now on the 351st day of the year, congratulations for making it this far! There's only 8 days left until Christmas.
This day in history has been a truly magnificent day for various reasons. Keep reading to understand what makes December 17th so special.
Did you know that on this day in 1989, The Simpsons premiered on Fox TV as a full animated series? The pilot episode was called "Simpsons Roasting on an Open Fire."
Keep reading for more interesting facts about December 17th in history!
What Events Happened On December 17 In History?
2019

Australia recorded its hottest day ever with an average temperature of 105°F across the country.
2018

Dictionary publisher Merriam-Webster's stated their word of the year was "justice."
2012

NASA completed a successful mission to map the Moon's gravity field.
2003

The Lord of the Rings: The Return of the King was released in theaters.

The movie made $72 million on its opening weekend and became the second film to gross over $1 billion worldwide.
1989

The first full-length episode of The Simpsons aired on FOX.
The episode "Simpsons Roasting on an Open Fire" was nominated for two Emmy Awards in 1990 and received positive reviews from television critics. Approximately 13.4 million people watched it during its original airing.
Read More
1986

American mafia hitman Richard Kuklinski was arrested at a roadblock.

After Special Agent Polifrone went undercover to lure out Kuklinski, Polifrone gave Kuklinski some fake cyanide to use for a murder. Kuklinski found out later that it was fake and decided to not go through with the hit but was arrested at a roadblock on his way home.
1973

Terrorists attacked Rome's Leonardo da Vinci–Fiumicino International Airport, leaving thirty dead.

Shortly before Pan-Am flight 110 departed from the airport, five armed Palestinian terrorists walked out onto the tarmac and started shooting at the plane. During the attack, the aircraft itself was destroyed, but most passengers were able to escape with their lives.
1965

The Houston Astrodome opened.

The Astrodome was the world's first multi-purpose, domed sports stadium, located in Houston, Texas. The first event held was a concert with Judy Garland and The Supremes.
1947

The Boeing B-47 Stratojet Strategic bomber plane made its first flight.
1903

The first sustained motorized aircraft flight took place.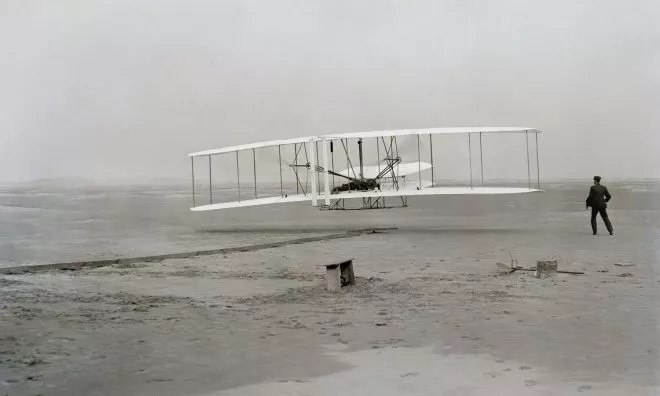 Piloted by Orville Wright in Kitty Hawk, North Carolina, the Wright brothers finally made their first successful aircraft flight. The aircraft traveled about 850 feet in one minute.
1892

The first issue of Vogue magazine was published.
1790

The Aztec Sun Stone was discovered in Mexico City.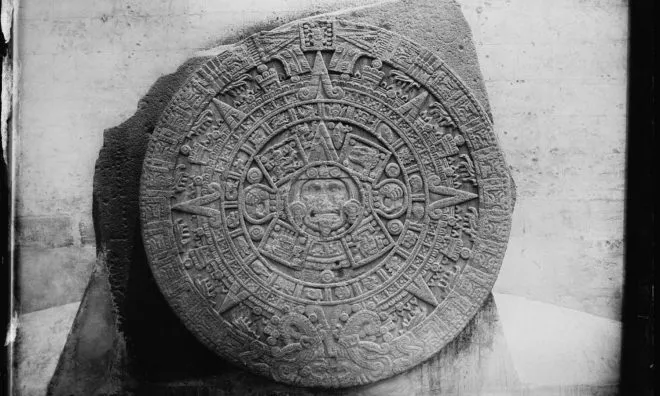 The stone features markings that indicate central components of Aztec beliefs in regards to the universe, the sun, and the link between various ideologies such as warfare.
1538

Pope Paul III excommunicated King Henry VIII of England.
497

BC

The festival of Saturnalia was first celebrated after a temple to the Roman god Saturn was built in Rome.
Famous Quotes Said On December 17
Below you'll find the most popular things people have said on this day throughout history.
2009

"Everyone can rise above their circumstances and achieve success if they are dedicated to and passionate about what they do."

– Nelson Mandela
1920

"People seem good while they are oppressed, but they only wish to become oppressors in their turn: life is nothing but a competition to be the criminal rather than the victim."

– Bertrand Russell
Famous People Born On December 17
Are you celebrating your birthday today? If so, did you know that you share the same birthday as Laurie Holden? See what other famous people were born on this day.
1974

Sarah Paulson

American Actress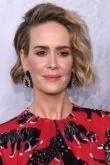 Age:

48

years old

Born In:

Florida, USA
1936

Pope Francis

Argentine Religious Leader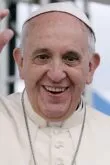 Age:

86

years old

Born In:

Federal District, Argentina
Read More
1975

Milla Jovovich

American Actress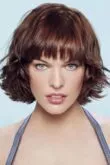 Age:

47

years old

Born In:

Kiev, Ukraine
1953

Bill Pullman

American Actor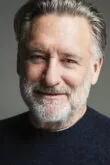 Age:

69

years old

Born In:

New York, USA
1969

Laurie Holden

Canadian-American Actress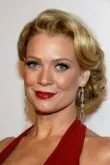 Age:

53

years old

Born In:

California, USA
1977

Katheryn Winnick

Canadian Actor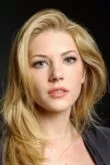 Age:

45

years old

Born In:

Ontario, Canada
Famous People Who Died On This Day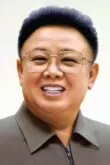 Kim Jong-il was a North Korean politician born on February 16, 1941. He died on this day in 2011, at age 70 in Pyongyang, North Korea.
Special Holidays On December 17
If you're looking for something to do today, maybe these special holidays might just help to cure your boredom!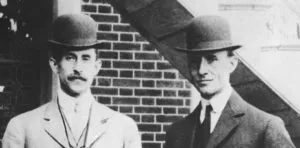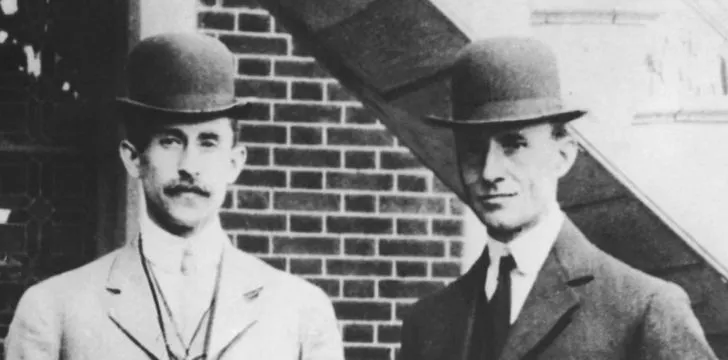 Wright Brothers Day
On this day in 1903, the Wright Brothers became the first people to fly a mechanically propelled airplane, and the world changed forever. Celebrate these early inventors and pioneers of aviation today and learn more about the history of human flight!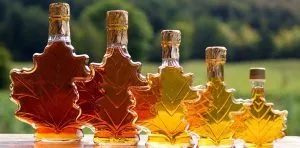 National Maple Syrup Day
Whether you like to pour maple syrup on your pancakes, bacon, or just down your throat, you know it's going to be a good time. It doesn't really matter how you eat maple syrup today; it just matters that you do!
THe Fact Site's
Fun Fact Of The Day
Research shows that people will pick the Ace of Spades 25% of the time when asked to choose or name a random card.
December 17 Birthday Facts, Zodiac & Birthstone
If you were born on December 17, your zodiac sign is Sagittarius.
Though honesty is a critical trait in Sagittarians, sometimes this truth can be overbearing. So be careful what you ask because you will always get a truthful answer, even if the revelations leave scars.
The Blue Topaz birthstone is given to people born during the month of December. The icy-blue topaz provides special healing powers to those who wear it.
If you were born on this day, you were likely conceived on the week of March 26th in the same year.
A baby conceived on this day will likely be due around September 9th, 2024.