October 21st is the day we officially celebrate Count Your Buttons Day and Reptile Awareness Day.
We are now on day 294 out of 365, and only have 71 days left of the year.
This day in years gone by was a very important one in many areas including areas like technology, economy, space and so much more.
Did you know that on this day in 2001, the United We Stand concert took place? The show was held in memory of victims of the September 11th Attacks and was led by Michael Jackson.
Keep reading for more interesting facts about October 21st in history!
What Events Happened On October 21 In History?
Major Australian newspapers blacked out their front pages in protest against press restrictions on printing whistleblower stories.
The oldest natural pearl ever discovered off the Abu Dhabi coast was estimated to be 8,000 years old.
Native American Kateri Tekakwitha became the first native to become a saint.
Tekakwitha was canonized by Pope Benedict XVI.
Benefit concert "United We Stand" led by Michael Jackson took place on this day to stand up against terrorism.
Many top artists performed including Mariah Carey, Al Green, Rod Stewart, Bette Midler, Goo Goo Dolls, Backstreet Boys, Usher, Pink, NSYNC and more.
Apple Day started in Covent Garden, London.
The annual event is a huge celebration of apples with cooking demos, games, juice and cider and the hundreds of apple varieties on sale.
The catastrophic Tragedy of Aberfan occurred in South Wales killing many who were in a local school, mostly children.
A coal waste pile up created by the National Coal Board overflowed at the top of the village of Aberfan. The overflow flooded a junior school and surrounding buildings, killing 116 children and 28 adults.
The American musical comedy "My Fair Lady," starring Audrey Hepburn, was released in the US.
From Virginia to Paris, the first radio message to go across the Atlantic Ocean was sent on this date.
English chemist John Dalton read his first atomic theory paper to the Manchester Literary and Philosophical society.
Dalton's paper was called "On the Absorption of Gases by Water and other Liquids," and it contained Dalton's Law. It's also known as Dalton's law of partial pressures, and is used to prove that the total pressure given out from a mixture of non-reacting gases, is the same as the partial pressures of the individual gases in the mixture. Meaning that the mixture doesn't increase exerted pressure.
Following the women's march on Versailles, The National Assembly declared martial law in France to prevent future uprisings.
Portuguese explorer Ferdinand Magellan arrived at Cape Virgenes, being the first European to sail the Pacific Ocean.
Otto IV was crowned Emperor of the Holy Roman Empire by Pope Innocent III.
October 21 Birthday Facts, Zodiac & Birthstone
If you were born on October 21, your star sign is Libra.
Those of you that were born in October have the Pink Tourmaline birthstone.
For people born on Oct 21, your estimated date of conception falls on January 28 in the same year.
Is today is your birthday? If so, you share the same birthday with Carrie Fisher. Here are a few other famous people born on this day.
Famous People Born On October 21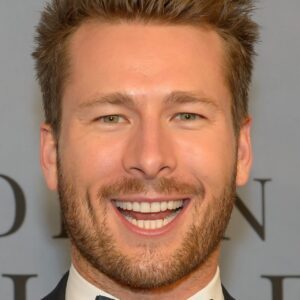 Glen Powell
American Actor
Birthday:
October 21, 1988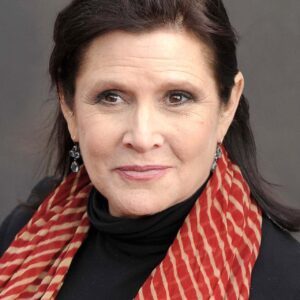 Carrie Fisher
American Actress
Birthday:
October 21, 1956
Died On:
Dec 27, 2016 (Age 60)
Special Holidays On October 21st
Are you looking for something to do today? Well, here's a few special days that might just give you some ideas.
Count Your Buttons Day
National Reptile Awareness Day