October 21st is the day we officially celebrate Count Your Buttons Day and Reptile Awareness Day.
We are now on day 294 out of 365, and only have 70 days left of the year.
This day in years gone by was a very important one in many areas including areas like technology, economy, space and so much more.
Did you know that on this day in 2001, the United We Stand concert took place? The show was held in memory of victims of the September 11th Attacks and was led by Michael Jackson.
Keep reading for more fun & interesting facts about October 21st in history!
Events
What memorable events happened on October 21 in history? Keep reading to find out!
Alec Baldwin accidentally used a live firearm during a movie rehearsal, during which he shot and killed a cinematographer.
Major Australian newspapers blacked out their front pages in protest against press restrictions on printing whistleblower stories.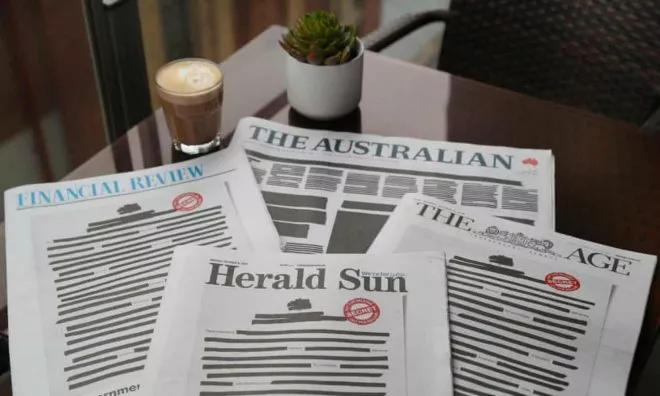 The oldest natural pearl discovered off the Abu Dhabi coast was estimated to be 8,000 years old.
Native American Kateri Tekakwitha became the first native to become a saint.
Tekakwitha was canonized by Pope Benedict XVI.
1971
The National Oceanic and Atmospheric Administration's ITOS-B weather satellite launched atop a Delta rocket.
The satellite was designed to take photos of the Earth's cloud cover using television and infrared cameras to improve weather forecasting. Almost one hour after lifting off from the Vandenberg Air Force Base in California, the satellite returned to Earth's atmosphere after failing to reach orbit. The cause was a malfunction in the Delta rocket's second stage.
1966
The catastrophic Tragedy of Aberfan occurred in South Wales, killing many who were in a local school, mostly children.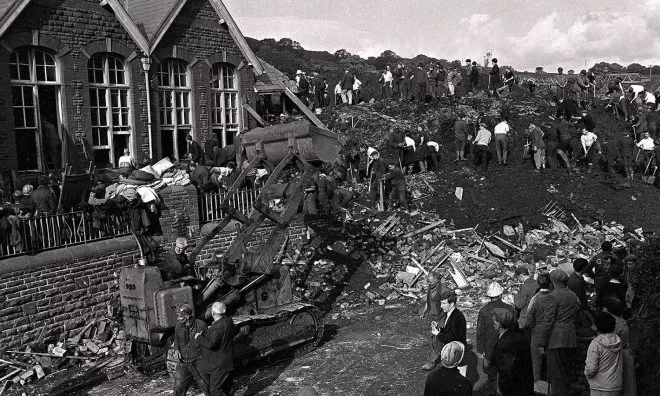 A coal waste pile-up created by the National Coal Board overflowed at the top of the village of Aberfan. The overflow flooded a junior school and surrounding buildings, killing 116 children and 28 adults.
1803
English chemist John Dalton read his first atomic theory paper to the Manchester Literary and Philosophical society.
Dalton's paper was "On the Absorption of Gases by Water and other Liquids," and it contained Dalton's Law. It's also known as Dalton's law of partial pressures. It is used to prove that the total pressure from a mixture of non-reacting gases is the same as the partial pressures of the individual gases in the mixture, which means that the mixture doesn't increase exerted pressure.
Famous Births
Is today your birthday? If so, you share the same birthday with Carrie Fisher. Here are a few other famous people born on this day.
1980
Kim Kardashian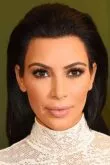 Age:
42 years old
Born In:
California, USA
1995
Doja Cat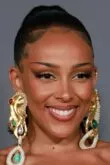 Age:
27 years old
Born In:
California, USA
1956
Carrie Fisher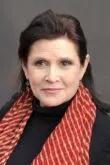 Died On:
Dec 27, 2016 (Age 60)
Born In:
California, USA
1988
Glen Powell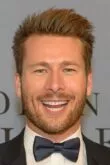 Age:
34 years old
Born In:
Texas, USA
Quotes
Memorable quotes are being said or written every day. Here we have the most notable quote ever said on this day.
1940
Mental fight means thinking against the current, not with it.

Virginia Woolf
English Writer
1916
One must look into hell before one has any right to speak of heaven.

Bertrand Russell
British Mathematician
1769
Life is bristling with thorns, and I know no other remedy than to cultivate one's garden.

Special Holidays
Are you looking for something to do today? Well, here's a few special days that might just give you some ideas.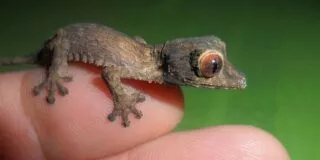 National Reptile Awareness Day
It's time to raise awareness for one of the more alien-like animals on this planet – reptiles. So, head to your local zoo today and learn more about these cold-blooded creatures. They can actually be pretty fascinating if you give them a chance!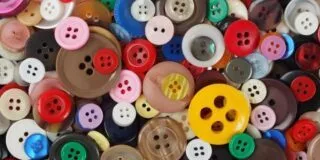 Count Your Buttons Day
While this holiday is certainly whimsical, it also celebrates one of fashion's most convenient inventions. As you go about your day today counting your buttons, reflect on just how handy they are! If you still have some time to spare, why not read up on the history of buttons?
THe Fact Site's
Fun Fact Of The Day
From base to top, Mauna Kea is almost 2,000 meters taller than Everest but isn't considered higher because Mauna Kea starts below sea level.
Birthday & Zodiac
If you were born on October 21, your star sign is Libra.
Libras are great listeners, meaning they often pick up on gossip. However, take care when spilling secrets to Libras, as they can be known as gossip queens!
Those of you that were born in October have the Pink Tourmaline birthstone. Tourmaline comes in nearly every shade you could imagine, making it a popular stone in recent years.
For people born on Oct 21, your estimated date of conception falls on January 28 in the same year.
A baby conceived on October 21, 2023, will likely be due next year around July 14.