July 16th is a special day, as it's the day we celebrate Guinea Pig Appreciation Day and World Snake Day.
Welcome to the 197th day of the year! We're gradually getting through the year, but we still have another 168 days until we reach the new year.
Find out the facts about July 16 with these historical events & interesting facts, including what famous people were born on this day, and how this day has had an important role in history.
Did you know that on this day in 1969, NASA launched Apollo 11 from the Kennedy Space Center? This went on to become the first manned mission to land on the moon.
Keep reading for more interesting facts about July 16th in history!
What Events Happened On July 16 In History?
2018

Twelve new moons were discovered in Jupiter's orbit, bringing the planet's total number of moons to 79.
2001

Jurassic Park III premiered in Los Angeles, California.

The movie was the least well-received and was the lowest-grossing movie of the franchise at $368.8 million worldwide.
1990

The Ukrainian Soviet Socialist Republic's Parliament declared sovereignty over Ukrainian territories.

The declaration was made shortly after Moldova, Russia, and Uzbekistan declared their own sovereignty.
1980

Republican Party in Detroit nominated Ronald Reagan for US president.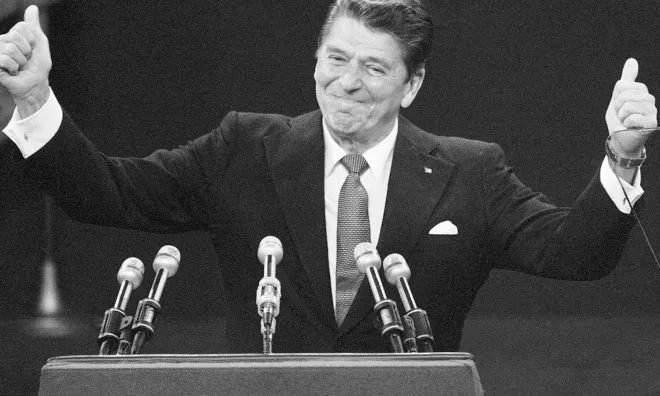 1969

NASA launched Apollo 11 from the Kennedy Space Center.

Astronauts Neil Armstrong, Buzz Aldrin, and Michael Collins were on board. On July 20, Armstrong and Aldrin became the first men to walk on the Moon.
1957

US Marine Major John Glenn's "Project Bullet" broke the transcontinental speed record.

John Glenn took off from a Vought F8U Crusader at Los Alamitos Naval Air Station in California. He landed in Floyd Bennett Field in Brooklyn, New York, 3 hours, 23 minutes, and 8 seconds later. This journey set a new speed record of 725.55 mph.
1945

The world's first atomic bomb was detonated.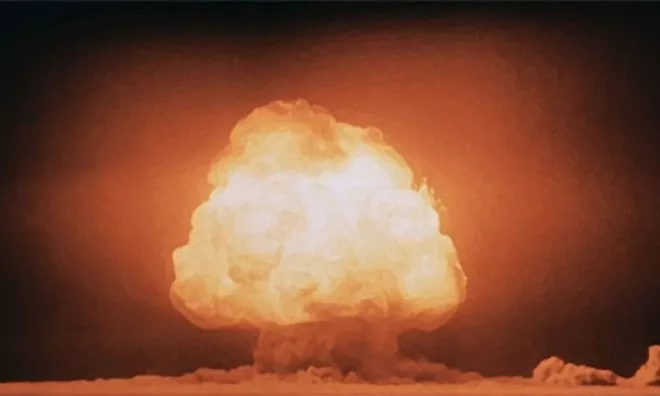 The blast happened at the Trinity Site, New Mexico, US using 22 kilotons of TNT.
1940

Adolf Hitler planned to invade Britain under the guise name "Operation Sealion."

Britain would become the only country in western Europe to stand against the Nazis with success.
1782

The opera "Die Entführung aus dem Serail" by Wolfgang Amadeus Mozart premiered in Vienna, Austria.
1769

Father Junipero Serra started his first mission in California named "Mission San Diego."
1661

The bank of Stockholm issued the first banknotes in Europe.
1519

Martin Luther had a public debate with theologian Johann Eck at Pleissenburg Castle in Leipzig.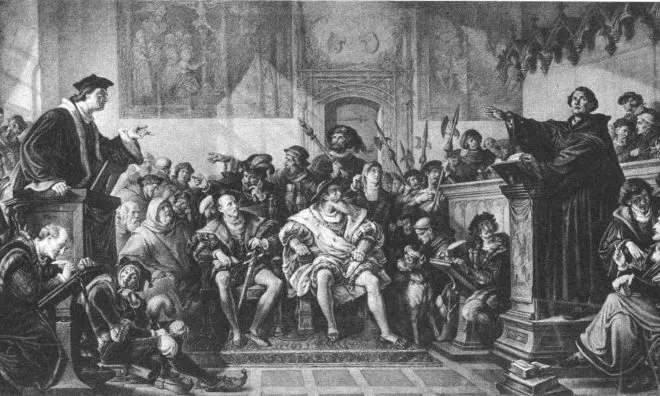 On this day, Martin Luther denied the divine right of the Pope.
622

AD

The journey of the Islamic prophet Muhammad and his followers began. This was known as the Hijrah.
Muhammed and his followers left Mecca on their journey to Medina. This marks the start of the Muslim calendar.
Famous Quotes Said On July 16
What is your favorite quote from July 16th? Here are the most noteworthy quotes said on this day in history.
2003

"Education is the most powerful weapon which you can use to change the world."

– Nelson Mandela
1903

"Be happy about your growth, in which of course you can't take anyone with you, and be gentle with those who stay behind."

– Rainer Maria Rilke
Famous People Born On July 16
Are you celebrating your birthday today? If so, did you know that you share the same birthday as Will Ferrell? See what other famous people were born on this day.
1996

Luke Hemmings

Australian Singer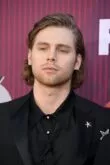 Age:

26

years old

Born In:

Sydney, Australia
Read More
1967

Will Ferrell

American Actor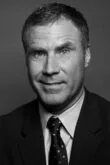 Age:

55

years old

Born In:

California, USA
1971

Corey Feldman

American Actor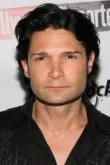 Age:

51

years old

Born In:

California, USA
1985

Rosa Salazar

Canadian-American Actress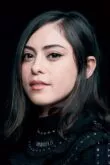 Age:

37

years old

Born In:

Washington D.C, USA
Special Holidays On July 16
If you're looking for something to do today, maybe these special holidays might just help to cure your boredom!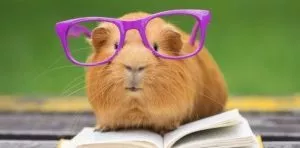 Guinea Pig Appreciation Day
Guinea pigs have been domesticated for thousands of years, and it's easy to see why. These cute little furry bundles of joy bring happiness to owners worldwide. So please give them the appreciation they deserve today as it is Guinea Pig Appreciation Day.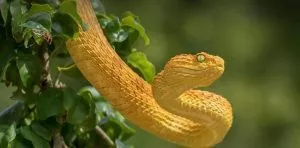 World Snake Day
It's time to re-think your prejudices against snakes; they're really not as bad as everyone thinks! World Snake Day was created to fight against these very prejudices, and with more than 3,458 species of snakes, you're sure to find one that you like!
Read More
THe Fact Site's
Fun Fact Of The Day
The Stockholm archipelago has more islands than the Pacific Ocean at around 30,000.
July 16 Birthday Facts, Zodiac & Birthstone
For those of you who were born on July 16, your star sign is Cancer.
Cancer is the fourth astrological sign in the zodiac and is associated with the water element alongside Scorpio and Pisces.
People born in July all have the Ruby birthstone. The ruby is known as the king of gems and brings the bearer great fortunes, love, health, and wisdom. Along with sapphire, rubies are the second hardest natural gemstones.
If you were lucky enough to be born on this day, you were likely conceived around October 23rd, the year before.
A baby that is conceived on July 16th, 2023, will be due next year around April 8th.