November 24th is Sardines Day and Celebrate Your Unique Talent Day.
Welcome to day 328 of the year folks, there are 36 days left of the year.
November 24 was a varied day in years gone by. Here you'll learn about inventions, music, crimes, and space that all happened on this day in history.
Did you know that on this day in 1995, Ireland ended its ban on divorce? About two-thirds of registered voters turned out and voted on the issue, with the winning vote being 50.28%.
Keep reading for more fun & interesting facts about November 24th in history!
Events
What memorable events happened on November 24 in history? Keep reading to find out!
1905
Photographer Alfred Stieglitz opened The Little Galleries of the Photo-Secession in Manhattan, New York.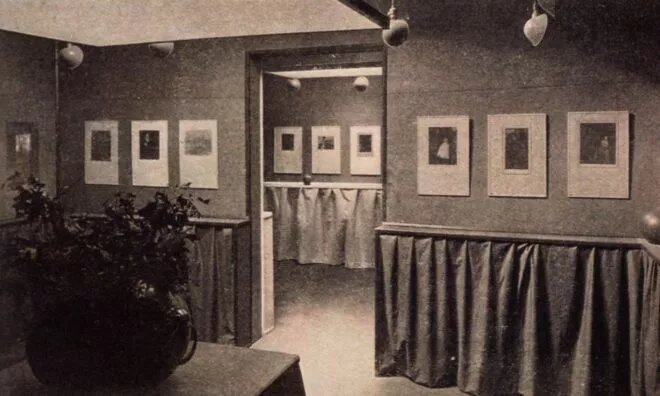 This was a turning point in history for the recognition of art photography. Stieglitz introduced photography to America as an art form, and this gallery gained respect for photography as a medium of making art like oil painting and printmaking.
Famous Births
If you were born on this day, you share your birthday with Katherine Heigl. Find out who else was born on November 24th below!
Famous Deaths
Unfortunately, November 24th has also been a day where we've had to say some goodbyes over the years…
Quotes
Who said what today throughout history? Here are the most famous things people have said on Nov 24.
Special Holidays
If you're looking to try something new today, here are some special holidays that might just give you an idea.
Nebraska's official state slogan is "Nebraska: Honestly, it's not for everyone."
Birthday & Zodiac
Everyone who was born on this day shares the same star sign, Sagittarius.
People born Sagittarians tend to be optimistic and are very trusting of others. Sagittarians like to believe those around them and will take everyone on their own merits.
Topaz is the birthstone given to people born in November. The Topaz birthstone provides great strength and protection from a range of common illnesses.
People born on Nov 24 were likely conceived the same year on March 3.
The due date for babies conceived on this day is around August 17th, 2024.