July 15th is officially celebrated as Pet Fire Safety Day and Gummi Worm Day.
We'd like to welcome you to the 196th day of the year! We still have 168 days left of this year.
You're in for a treat if your birthday falls on this day, as this day was incredibly unique in history. You're about to discover why.
Did you know that on this day in 1916, Boeing was incorporated by William E. Boeing? The company's first product was the B & W Seaplane.
Keep reading for more fun & interesting facts about July 15th in history!
Events
What memorable events happened on July 15 in history? Keep reading to find out!
Famous Births
Are you celebrating your birthday today? If so, did you know that you share the same birthday as Terry O'Quinn? See what other famous people were born on this day.
Famous Deaths
Unfortunately, July 15th has also been a day where we've had to say some goodbyes over the years…
Quotes
Every day brings a new quote – here are the most renowned quotes spoken on this day in history.
Special Holidays
Are you looking for something to do today? Well, here's a few special days that might just give you some ideas.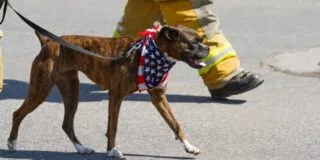 National Pet Fire Safety Day
Did you know around 1,000 fires a year in the home are accidentally started by pets? Today is Pet Fire Safety Day, and it's all about educating pet owners on the fire risk their pets pose. So why not learn what you can do to protect your pets from fires today.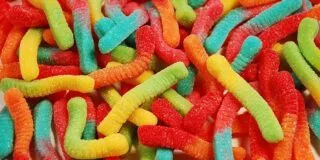 National Gummi Worm Day
The first Gummi Worms were made by Trolli in 1981, were green and red in color, and were a smash hit. Gummi Worm Day celebrates the invention of this rather squirmy-looking candy, so make sure you pick some up from the corner store today!
Spam mail got its name from the canned meat after a Monty Python skit that made fun of Spam as tasting "horrible and being ubiquitous and inescapable."
Birthday & Zodiac
People who were born on this day share the Cancer zodiac sign.
Cancers are without question the most generous of all other signs. With that generosity comes a loyal person devoted to their friends and loved ones.
Ruby is the birthstone given to people born in July. Ancient Hindus regarded the ruby as the "king of gems." The gemstone was believed to protect the wearer from evil.
Those who were born on July 15th were likely conceived the previous year on October 22nd.
The due date for a baby conceived on July 15, 2023, is around April 7, 2024.