January 22nd is also known as Hot Sauce Day and Answer Your Cat's Questions Day.
January always seems to last forever, does anybody else feel like it should be at least March by now!? It's only the 22nd but I'm sure you're already feeling it!
There were so many incredible events that all fell on January 22 from war and victory to space exploration.
Did you know that on this day in 1964, the world's largest cheese was manufactured, which weighed over 34,500 lbs? It used 170,000 quarts of milk from 16,000 cows.
Keep reading for more fun & interesting facts about January 22nd in history!
Events
What memorable events happened on January 22 in history? Keep reading to find out!
Famous Births
Are you celebrating your birthday today? If so, did you know that you share the same birthday as Guy Fieri? See what other famous people were born on this day.
Famous Deaths
Unfortunately, January 22nd has also been a day where we've had to say some goodbyes over the years…
Quotes
Here are the most famous or noteworthy quotes said on this day throughout history.
Special Holidays
Are you looking for something to do today? Well, here's a few special days that might just give you some ideas.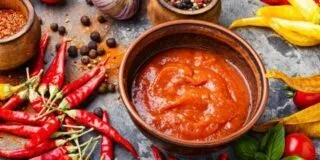 National Hot Sauce Day
Who else loves hot sauce? Sriracha, sweet chili, chipotle, you name it, if it's a sauce with a hint of heat, it's going on my plate! Today's going to be a scorcher as it's officially Hot Sauce Day – now it's time to give this hot stuff the appreciation it truly deserves.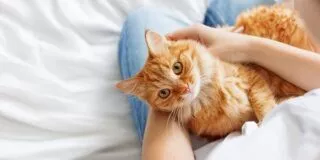 National Answer Your Cat's Questions Day
Anyone who's ever had a cat wishes that they could communicate with them, or at least communicate better. Answer Your Cat's Question's Day, while not about speaking directly with cats, is a day to sit down with your cat and to try and understand it in any way you can!
Chewing gum boosts mental proficiency and is considered a better test aid than caffeine – but nobody knows why.
Birthday & Zodiac
Those of you who were born on January 22 share the Aquarius star sign.
Air is the element given to Aquarius because they are in the middle of the winter season, meaning they can be stubborn.
Garnet is the birthstone given to people born in January. The garnet is commonly a red gem that provides the wearer with love, friendships, loyalty, and luck.
If you were born on Jan 22, your estimated date of conception would be May 1 in the previous year.
A baby that is conceived on January 22nd, 2023, will likely be due around October 15th, 2023.