2014 had a lot of unfortunate things happen around the world. In Africa, the most widespread outbreak of the deadly Ebola virus in history happened, and in northern Iraq and eastern Syria, ISIS took over.
While that was going on, somewhere over the South China Sea, Malaysia Airlines Flight MH370 disappeared with 239 people on board, which generated the wildest conspiracy theories of the year (maybe even the decade), including wild claims relating to alien abduction.
On top of all that, beloved movie star Robin Williams died at the age of 63.
But 2014 wasn't all negative, it had its fair share of good things! Millions of people, including celebrities such as Justin Bieber, Bill Gates & Mark Zuckerberg, participated in the Ice Bucket Challenge, raising millions of dollars for charities associated with ALS (amyotrophic lateral sclerosis).
It was also the year when Guardians of the Galaxy premiered, introducing one of the most adorable characters in the Marvel Universe, Baby Groot.
Oh, and Kim and Kanye got married in Italy, holding no expenses whatsoever and spending an impressive $12 million on their special day!
Continue reading to immerse yourself in the events, news highlights, music sensations, memorable quotes, and the lives we mourned in the year 2014.
Events
Join us as we rewind to 2014 and relive the exhilarating moments that made it a year to remember.
Famous Deaths
Here's a glimpse at a few famous people who bid us farewell in 2014.
Shirley Temple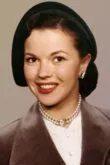 Shirley Temple
Shirley Temple was an American actress born on April 23, 1928. She died on February 10, 2014, at age 85 in Woodside, California, USA.
Died On:
Feb 10, 2014 (Age 85)
Died In:
California, USA
Joan Rivers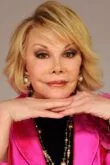 Joan Rivers
Joan Rivers was an American comedian born on June 8, 1933. She died on September 4, 2014, at age 81 in Manhattan, New York City, New York, USA.
Died On:
Sep 4, 2014 (Age 81)
Died In:
New York, USA
Quotes
Here's a roundup of the most memorable quotes people said in 2014.
2014 In Music
2014 brought us a diverse range of musical gems that had us tapping our feet and singing along from the very first note!
From the catchy beats of "Happy" by Pharrell Williams to the heartfelt ballad "Stay with Me" by Sam Smith, these songs tugged at our heartstrings and had us grooving to the rhythm all year long.
Here are some music highlights from 2014 that are worth remembering.
Album of the Year
Daft Punk's electrifying and genre-blending album "Random Access Memories" left a lasting impression in 2014, winning them the Grammy for Album of the Year.
Song of the Year
Lorde's mesmerizing hit "Royals" took the world by storm in 2014, winning her the Grammy Award for Song of the Year.
Best New Artist
Macklemore & Ryan Lewis' unique blend of hip-hop and pop won them the Grammy Award for Best New Artist in 2014, leaving a lasting impact on mainstream music.
Eurovision Song Contest Winner
In 2014, the 59th Eurovision Song Contest unfolded in Copenhagen, Denmark, bringing together an impressive lineup of talented performers.
Conchita Wurst, a captivating artist from Austria, stole the show with her unforgettable song "Rise Like a Phoenix," showcasing her unique style and vocal prowess.
2014 in Numbers
Let's dive into some interesting number facts! In Roman numerals, 2014 is MMXIV, and in binary, it's 11111011110.
Chinese Zodiac 2014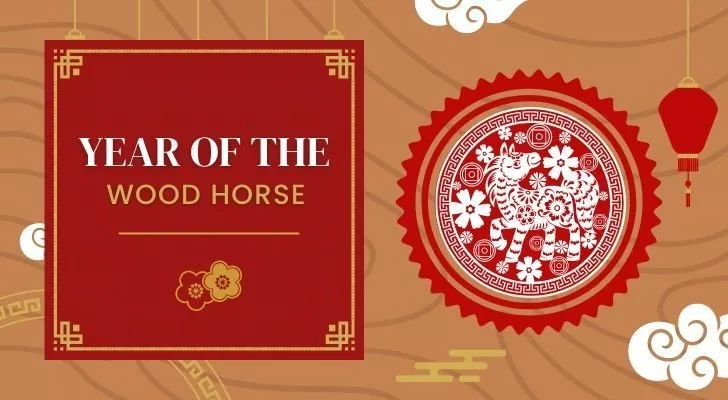 There are twelve Chinese zodiac signs, which cycle through and change every year, and for 2014, it was the Year of the Horse.
The Chinese zodiac isn't just animals though, they also include five elements, Wood, Fire, Earth, Gold (Metal), and Water. This makes 2014 the Year of the Wood Horse, which only comes along once every sixty years.
In the Chinese zodiac system, the Year of the Horse in 2014 actually began on January 31st, marking the unique lunar-based New Year celebration.
People born in the Year of the Horse are energetic, outgoing, and adventurous. They have a strong desire for freedom and love exploring new horizons, embracing life with enthusiasm and spontaneity.
Among the famous people born in the Years of the Horse, we find Emma Watson, Finn Wolfhard and Machine Gun Kelly.
2014 Trivia
In 2014, a photo on Facebook received 100 million likes, the first time this milestone was achieved since the platform's creation.
The photo itself was of legendary singer and songwriter Shakira posing at the Maracanã Stadium in Rio, Brazil, where the FIFA World Cup was held that year.