May 5th is Nail Day and Cartoonists Day.
Today marks day 125 of the year, and we have 239 days left of the year.
Today in history was an important day for exploration, sports and fashion, but it was also a terrible day for disasters. Here you'll find the facts & historical events that happened on this day.
Did you know that on this day in 1921, Perfume Chanel No.5 was released? It was the first perfume released by French couturier Gabrielle "Coco" Chanel.
Keep reading for more fun & interesting facts about May 5th in history!
Events
What memorable events happened on May 5 in history? Keep reading to find out!
Donald Glover, known by his stage name Childish Gambino, released the music video for his single titled "This Is America," which went on to gain vast praise.
Famous Births
Are you celebrating your birthday today? If so, did you know that you share the same birthday as Chris Brown? See what other famous people were born on this day.
1989
Chris Brown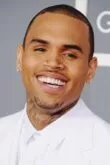 Age:
34 years old
Born In:
Virginia, USA
1988
Adele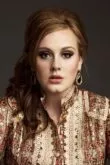 Age:
35 years old
Born In:
England, UK
1983
Henry Cavill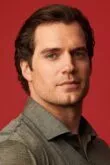 Age:
40 years old
Born In:
Channel Islands, UK
1818
Karl Marx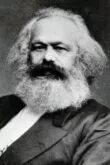 Died On:
Mar 14, 1883 (Age 64)
Born In:
Trier, Germany
1813
Søren Kierkegaard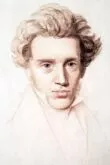 Died On:
Nov 1, 1855 (Age 42)
Born In:
Copenhagen, Denmark
Quotes
What is your favorite quote from May 5th? Here are the most noteworthy quotes said on this day in history.
1927
A light here required a shadow there.

Virginia Woolf
English Writer
Special Holidays
If you're looking to try something new today, here are some special holidays that might just give you an idea.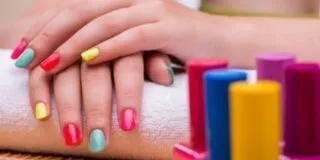 National Nail Day
National Nail Day was founded by a UK company called Elegant Touch, which believes that everyone should be able to have beautiful nails without spending too much time or money. So celebrate today by posting a "nailfie," along with the hashtag #NailDay!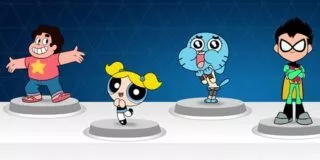 National Cartoonists Day
Some people look down on cartoons as a baser artform, but those people can take a hike. Cartoonists Day is a day to thank cartoonists for all the hard work they put into each and every strip. Read some cartoons today, and maybe even reach out to the cartoonist and thank them!
THe Fact Site's
Fun Fact Of The Day
Manatees can get frostbite in water below 68°F (20°C). Their fat is not designed to insulate them from the cold.
Birthday & Zodiac
Everyone who was born on May 5 shares the zodiac sign of Taurus.
Taurus is an earth sign represented by the bull. Taureans tend to be grounded and logical – they love routine, and like to be fully in control of their own comfort and surroundings.
People born in May all have the Emerald birthstone. The ancient Romans believed Emerald represented Venus, the Goddess of beauty and love. Traditionally, Emerald has been known to help heal people and keep illness away.
Those who were born on May 5th were likely conceived the previous year on August 12th.
A baby that is conceived on May 5, 2023, will be due around January 26, 2024.