September 19th is also known as Read An Ebook Day and Talk Like A Pirate Day.
Welcome to day 262 of the year folks, there are 103 days left of the year.
Today has been an important one over the years, and we're here to tell you some interesting facts about this day, as well as historical events that all happened on this day.
Did you know that on this day in 2017, Donald Trump threatened to "totally destroy North Korea"? The President's United Nations speech was greeted by a mixture of silence and disapproval.
Keep reading for more interesting facts about September 19th in history!
What Events Happened On September 19 In History?
The American Bird Conservancy released a study indicating that the bird population in North America had reduced by around 3 billion.
President Donald Trump threatened to "totally destroy North Korea."
Although Trump made hostile comments about several countries, North Korea was the first in his speech at the UN general assembly.
The biographical crime film "Goodfellas" was released in the United States.
Following the success of its release in Venice on September 9, it was released in the US and grossed $6.3 million in its opening weekend.
Bon Jovi's album "New Jersey" was released.
The Mexico City earthquake claimed the lives of up to 45,000 people.
The 8.0 magnitude earthquake struck at 07:17:50 (CST) and had several dangerous aftershocks, one later in September and the other seven months later.
Athlete Beth Bonner became the first woman to win the New York City Marathon with a time of 2:55:22.
It is also believed that Bonner became the first woman to run a marathon in under 3 hours.
The first television show about Superman "Adventures of Superman," aired in the US.
It was so popular that there ended up being six seasons with a total of 104 episodes.
The Battle of Hürtgen Forest began during World War II.
The battle went on to become the longest individual battle that the US Army has ever fought.
Women's right to vote in New Zealand was given Royal Assent.
New Zealand became the first country in the world to provide women this right.
Ephraim Morris patented the car brake for railroads.
President George Washington provided a letter of address to say he would not run for president again after 20 years of service.
Bacon's Rebellion set Jamestown, Virginia, on fire after a year of conflict to change Virginia's Native American-Frontier policy.
Bacon's Rebellion was an armed rebellion of Virginia settlers, named after its founder Nathaniel Bacon against the Colonial Governor William Berkeley. Berkeley was known for creating friendly policies towards the Native Americans, which the settlers of Virginia were not happy about.
September 19 Birthday Facts, Zodiac & Birthstone
Everyone who was born on this day shares the same zodiac sign, Virgo.
Virgo is the sixth sign in the zodiac and is an earth sign that is co-ruled by the planet Mercury. Mercury also rules Gemini, but usually, the two signs aren't a good match for relationships.
For all of you born in September, your allocated birthstone is the Sapphire. Not only is this rich blue gem the September birthstone, but Sapphire is also the traditional gift for a 45th wedding anniversary.
If your birthday falls on September 19th, you would've likely been conceived around December 27th in the previous year.
Is today is your birthday? If so, you share the same birthday with Jimmy Fallon. Here are a few other famous people born on this day.
Famous People Born On September 19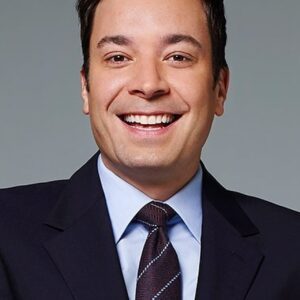 Jimmy Fallon
American Comedian
Birthday:
September 19, 1974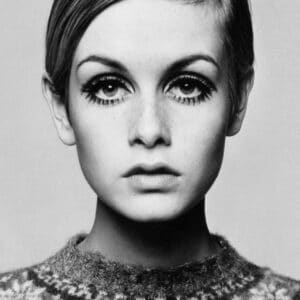 Twiggy
English Model
Birthday:
September 19, 1949
Born In:
England, United Kingdom
Special Holidays On September 19th
If you've got a few minutes spare today, why not celebrate these special holidays.
Read An Ebook Day
International Talk Like A Pirate Day