July 30th celebrates International Day of Friendship and Cheesecake Day.
We'd like to welcome you to the 211th day of the year! We still have 153 days left of this year.
The month may not be over yet but don't worry, we're certain reading the historical events of July 30th right here will help the time go by.
Did you know that on this day in 1909, chemist Eugène Schueller founded a beauty company, which is now known as L'Oreal? The company was originally called Société Française de Teintures Inoffensives pour Cheveux.
Keep reading for more fun & interesting facts about July 30th in history!
Events
What memorable events happened on July 30 in history? Keep reading to find out!
Hackers stole sensitive "Game of Thrones" files from HBO.
On this day, a group of cybercriminals hacked into HBO and stole 1.5 terabytes of data.
Former US Army Private Bradley Manning was convicted on 17 espionage charges.
1975
17-year-old Neville Ebbin was riding his electric cycle down a stretch of road in Bermuda when he was hit and killed by a taxi driver named Willard Manders.
One year later – almost to the day – Neville's younger brother (who was now 17) was riding his dead brother's electric cycle on that exact same stretch of road and was hit by the same driver in the same taxi. The taxi driver was also carrying the same passenger.
1971
NASA's Apollo 15 Lunar mission landed on the Moon's surface with the first Lunar Rover.
Apollo 15 was the first J mission, a series of missions aimed at spending more time on the Moon's surface conducting scientific experiments. One of the mission's main goals was to try out the new Lunar Roving Vehicle (LRV), which, if successful, would allow much more extensive experiments as it allowed astronauts to go further afield from the lunar lander without using too much oxygen.
Famous Births
Are you celebrating your birthday today? If so, did you know that you share the same birthday as Arnold Schwarzenegger? See what other famous people were born on this day.
1947
Arnold Schwarzenegger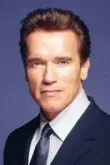 Age:
76 years old
Born In:
Styria, Austria
1984
Gina Rodriguez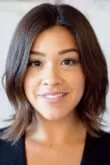 Age:
39 years old
Born In:
Illinois, USA
1963
Lisa Kudrow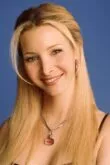 Age:
60 years old
Born In:
California, USA
1968
Terry Crews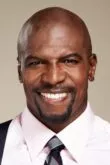 Age:
55 years old
Born In:
Michigan, USA
Special Holidays
If you're looking for something to do today, maybe these special holidays might just help to cure your boredom!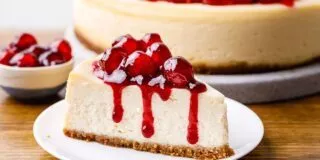 National Cheesecake Day
If there ever was a day to indulge yourself, today is that day. The best thing about Cheesecake Day is that there is literally almost a cheesecake for everyone! Baked, New York-style, raw, vegan, chocolate, vanilla, the possibilities are practically endless.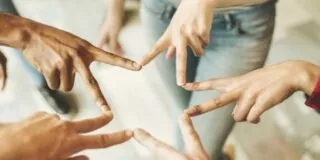 International Day of Friendship
Friendships are crucial in our lives. They are there for us during tough times and great times, and we are there for them too. So show your friends how much you care today on International Day of Friendship by doing something nice for them.
THe Fact Site's
Fun Fact Of The Day
So far, two diseases have successfully been eradicated: smallpox and rinderpest. The last case of smallpox was in 1977, and the last of rinderpest was in 2001.
Birthday & Zodiac
Everyone who was born on July 30 shares the zodiac sign of Leo.
Leos tend to have a way with words. They're well-spoken and find it easy to talk about most topics, no matter how knowledgeable they are about the subject.
For all of you born in July, your allocated birthstone is Ruby. The name "Ruby" is derived from the Latin word "rubeus," meaning "red." The July birthstone symbolizes love, affection, energy, and success. Similarly, the color red is associated with love and passion.
If you were born on this day, it's likely that you were conceived on November 6 in the previous year.
A baby that is conceived on this day will likely be born around April 22nd, 2024.