January 20th is also known as Cheese Lovers Day as well as Penguin Awareness Day.
Welcome to the twentieth day of the year! We're gradually getting through the year, but we still have another 344 days until we reach the new year.
Find out the history about January 20 by checking out these interesting facts and historical events, including many advances in equal rights.
Did you know that on this day in 1982, Ozzy Osbourne bit the head off a bat during a performance? At the time, he believed it was a toy.
Keep reading for more fun & interesting facts about January 20th in history!
Events
What memorable events happened on January 20 in history? Keep reading to find out!
The USA's first African-American President, Barack Obama, conducted his first address.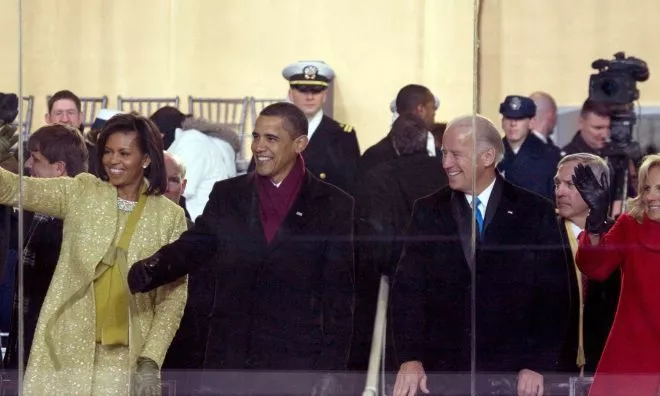 "Today I say to you that the challenges we face are real. They are serious and they are many. They will not be met easily or in a short span of time. But know this America."
Famous Births
If today's your birthday, you share this special day with Buzz Aldrin! Here are other famous people born on this day.
Famous Deaths
Unfortunately, January 20th has also been a day where we've had to say some goodbyes over the years…
Quotes
Of all of the quotes said on this day, these are the most notable ones said on Jan 20th throughout history.
Special Holidays
Looking for a reason to celebrate? Well, here's a few! These unique holidays are sure to bring some enjoyment to your day.
Berries are simple fruits stemming from one flower. This means that pineapples, bananas, watermelon, pumpkins, and avocados are berries.
Birthday & Zodiac
Those of you who were born on this day share the Aquarius star sign.
Aquarius is represented by the water-bearer and is the eleventh sign in the zodiac. Anyone who was born between January 20 and February 18 falls into this astrological sign.
All those born in January have the Garnet birthstone. The garnet is a vibrant and meaningful gemstone, its name comes from a sacred fruit, the pomegranate.
People born on this day were likely conceived on or around April 29th in the previous year.
A baby that is conceived on this day will likely be born around October 13th, 2023.