February 1st is Decorating With Candy Day and National Freedom Day.
Welcome to the very first day of the shortest month of the year. Today marks the thirty second day of the year.
You're in for a treat if you were born on this day as we have some incredible facts and historical events that all fall on this special day including, technology discoveries and major advances in human rights.
Did you know that on this day in 1951, an atomic bomb explosion was aired on TV for the first time? This blinding light was produced by a nuclear device that was dropped on Frenchman Flats, Nevada.
Keep reading for more interesting facts about February 1st in history!
What Events Happened On February 1 In History?
2017

MP's in the UK voted in favor of triggering the European Union Bill (Article 50), which gave the government the power to prepare to leave the European Union.
2017

Joe Biden and his wife, Jill, founded the "Biden Foundation."
However, in April 2019, Joe ended the Biden Foundation to focus on his campaign for president.
2013

House of Cards, starring Kevin Spacey, was released as a Netflix Original.
House of Cards was one of Netflix's first original series to gain a significant audience.
2005

The Civil Marriage Act was introduced, making same-sex marriage legal in Canada.
2003

The first reusable spacecraft called "Space Shuttle Columbia" broke apart when returning to Earth, and all seven astronauts on board died.
This disaster led to suspended flights for two years while NASA investigated what happened.
1982

NBC-TV premiered "Late Night with David Letterman."
The first guest was comedian and actor Bill Murray.
1972

The first scientific hand-held calculators (HP-35) hit the markets with a hefty price tag at $395.
1965

Martin Luther King Jr. and 250 protestors were arrested.
On this day, Martin Luther King Jr. took over 250 people to the Dallas County Courthouse to register to vote as part of a peaceful protest. He and all protestors were arrested and later charged with parading with no permits.
1951

An atomic bomb explosion was aired on TV for the first time.
1893

Thomas Edison completed the world's first movie studio in West Orange, New Jersey.
1788

Briggs & Longstreet was awarded a patent for the first steamboat in the US.
1587

Mary Queen of Scots received the death sentence from cousin Queen Elizabeth I.
Queen Elizabeth I took much time deciding Mary, Queen of Scots fate because by issuing a death warrant, she was committing femicide.
Famous People Born On February 1
Is today is your birthday? If so, you share the same birthday with Harry Styles. Here are a few other famous people born on this day.
1994

Harry Styles

English Singer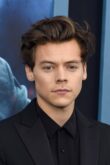 Age:

28

years old

Born In:

England, UK
Read More
2000

Justin Blake

American Social Media Star
Age:

22

years old

Born In:

Minnesota, USA
1968

Lisa Marie Presley

American Singer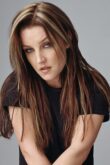 Age:

54

years old

Born In:

Tennessee, USA
1965

Brandon Lee

American Actor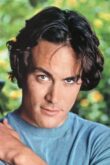 Died On:

Mar 31

,

1993

(Age

28

)
1994

Julia Garner

American Actress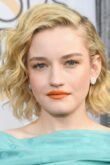 Age:

28

years old

Born In:

New York, USA
1971

Michael C. Hall

American Actor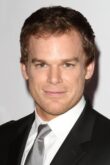 Age:

51

years old

Born In:

North Carolina, USA
Special Holidays On February 1
If you've got a few minutes spare today, why not celebrate these special holidays.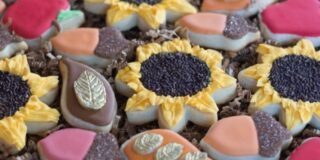 Decorating With Candy Day
For all of you with that super extra sweet tooth, this day is for you. That's because today is Decorating With Candy Day, so give your food some sparkle and decorate everything with candy!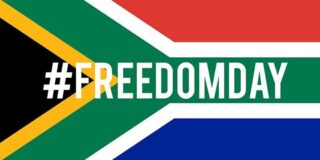 National Freedom Day
Today marks the day that Abraham Lincoln signed a resolution that would later become the 13th Amendment. It's celebrated as National Freedom Day because the 13th Amendment abolished slavery in the US, so it's a pretty big deal!
February 1 Birthday Facts, Zodiac & Birthstone
Everyone who was born on February 1st shares the same star sign, Aquarius.
Aquarians are known thinkers, and they'll be able to shake your world once they are in it.
All those born in the month of February have the Amethyst birthstone. Ancient Greeks believed that the Amethyst protected the person wearing it from drunkenness and helped keep the wearer sober-minded.
People born on February 1 were likely conceived the previous year on May 11.