October 1st celebrates CD Player Day and Homemade Cookie Day.
We've reached the 274th day of the year. There are 90 days left until the end of the year.
Today may be a special day for you, or maybe you just want to know more about all the interesting historical things that happened on this day. Well you've come to the right place!
Did you know that on this day in 1971, Walt Disney World Resort officially opened in Florida? Walt Disney himself had chosen the location during a survey of the area.
Keep reading for more fun & interesting facts about October 1st in history!
Events
What memorable events happened on October 1 in history? Keep reading to find out!
O. J. Simpson was released from prison.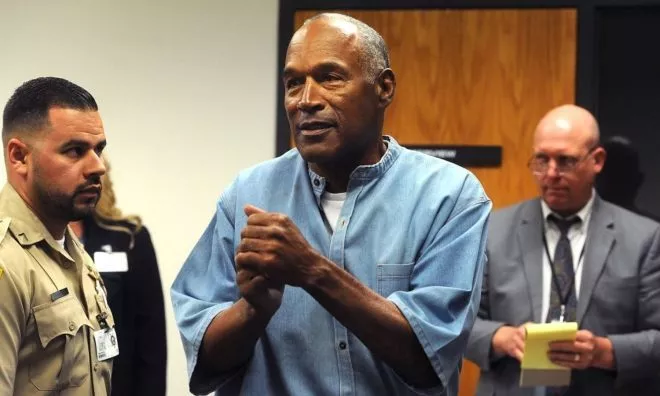 O. J. Simpson was an NFL player and was sentenced to 33 years for armed robbery and kidnapping.
Famous Births
Is today your birthday? If so, you share the same birthday with Julie Andrews. Here are a few other famous people born on this day.
Famous Deaths
Unfortunately, October 1st has also been a day where we've had to say some goodbyes over the years…
Special Holidays
If you're looking for something to do today, maybe these special holidays might just help to cure your boredom!
In ancient Rome, commoners would evacuate entire cities in acts of revolt called "Secessions of the Plebeians," leaving the elite in the cities to fend for themselves.
Birthday & Zodiac
For those of you who were born on this day, your star sign is Libra.
Libras are great listeners, meaning they often pick up on gossip. However, take care when spilling secrets to Libras, as they can be known as gossip queens!
Those of you that were born in October have the Pink Tourmaline birthstone. The pink tourmaline provides both compassion and wisdom. On the compassionate side, pink tourmaline helps create loyal, long-lasting friendships and love. The warmth of this stone opens the hearts to the wisdom of those born this month.
If you were born on this day, you would likely have been conceived on or around January 8 of the same year.
A baby that is conceived on this day will be born around June 24th, 2024.