May 25th is also known as Tap Dance Day and Towel Day.
We are now on the 145th day of the year, congratulations for making it this far into 2023. There are 219 days left until next year.
To push you through the rest of the month check out all these interesting historical happenings that all occurred on this unique day, May 25th.
Did you know that on this day in 1992, Jay Leno became the permanent host of "The Tonight Show". This was 3 days after the retirement of Johnny Carson as the show's host.
Keep reading for more fun & interesting facts about May 25th in history!
Events
What memorable events happened on May 25 in history? Keep reading to find out!
SpaceX's Dragon became the first commercial spacecraft to dock at the International Space Station.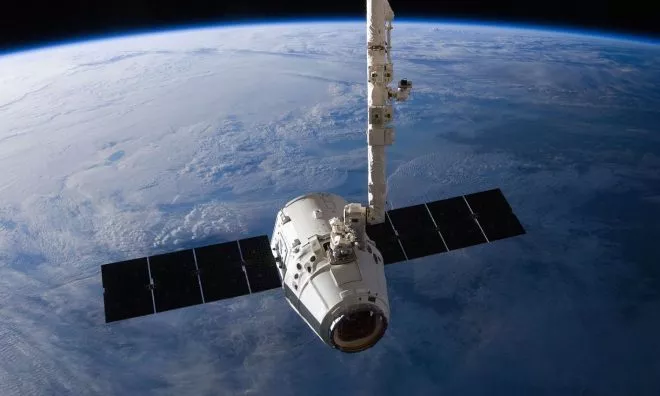 The spacecraft was named after the song "Puff, the Magic Dragon" as a response to those who said the project was impossible. In addition to succeeding, Dragon also made a cargo delivery to the ISS on its voyage.
Famous Births
Are you celebrating your birthday today? If so, did you know that you share the same birthday as Ian McKellen? See what other famous people were born on this day.
Quotes
Below are the most famous quotes people have said or written on this day throughout history.
Special Holidays
Looking for a reason to celebrate? Well, here's a few! These unique holidays are sure to bring some enjoyment to your day.
Chocolate can help stop tooth decay. Specifically, parts of the cocoa bean can thwart mouth bacteria even more.
Birthday & Zodiac
For those of you who were born on this day, your star sign is Gemini.
Geminis love to know what's going on in the world around them, including other people's private lives, but this can sometimes get them into trouble, as it can be seen as them being nosey or gossipy.
People born in May all have the Emerald birthstone. The emerald has always been a highly treasured gemstone. The ancient Romans believed Emerald represented Venus, the Goddess of beauty and love.
If you were born on May 25th, you would likely have been conceived on or around September 1st of the previous year.
A baby conceived on this day will likely be born around February 15, 2024.