December 14th observes Monkey Day and Bouillabaisse Day.
We are now on day 348 out of 365, and we're getting very close to the end of the year with only 16 days remaining.
If this day is your birthday or special to you in some way, then you'll want to learn all about the events that all fell on December 14th in history.
Did you know that on this day in 2015, Star Wars: The Force Awakens had its world premiere? It was the first Star Wars film to not extensively involve Star Wars creator George Lucas.
Keep reading for more fun & interesting facts about December 14th in history!
Events
What memorable events happened on December 14 in history? Keep reading to find out!
Famous Births
Is today your birthday? If so, you share this special day with Vanessa Hudgens! Check out more famous people born on this day below.
Quotes
Every day brings a new quote – here are the most renowned quotes spoken or written on December 14th in history.
Special Holidays
Looking for a reason to celebrate? Well, here's a few! These unique holidays are sure to bring some enjoyment to your day.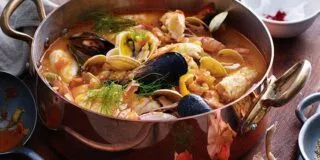 National Bouillabaisse Day
Nobody knows when this French fish stew was first cooked up, and few people can agree on the list of ingredients either. But that doesn't really matter, though, as it's a dish to die for! So celebrate today by dining on Bouillabaisse at a local French restaurant, or make your own!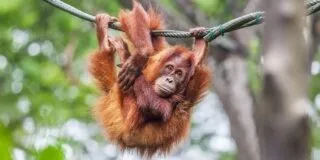 International Monkey Day
Monkey Day isn't a day to go monkeying around unless you're a monkey, of course! It is, in fact, a day that celebrates everything there is about monkeys! Today is a great day to read up on these precious primates, donate to a foundation that helps them or see some at the zoo!
Emmanuel Nwude, a Nigerian bank director, once sold an airport that didn't exist for 242 million dollars.
Birthday & Zodiac
Everyone who was born on this day shares the same zodiac sign, Sagittarius.
People born Sagittarians tend to be optimistic and are very trusting of others. Sagittarians like to believe those around them and will take everyone on their own merits.
The Blue Topaz is the birthstone given to people born in December. The icy-blue topaz provides special healing powers to those who wear it by recharging the body, mind, and spirit.
If you were born on Dec 14, your estimated date of conception would be March 23 in the same year.
A baby conceived on December 14, 2023, will likely be due around September 6, 2024.