March 28th is officially Black Forest Cake Day and Something On A Stick Day.
Today marks day 87 of the year, and we have 277 days left of the year.
This day in history saw many interesting events in fields like health, sports, environment, business and more.
Did you know that on this day in 1891, the world's first weightlifting championship took place? The first World Champion was Edward L. Levy from England.
Keep reading for more fun & interesting facts about March 28th in history!
Events
What memorable events happened on March 28 in history? Keep reading to find out!
The world's largest dinosaur footprint was discovered.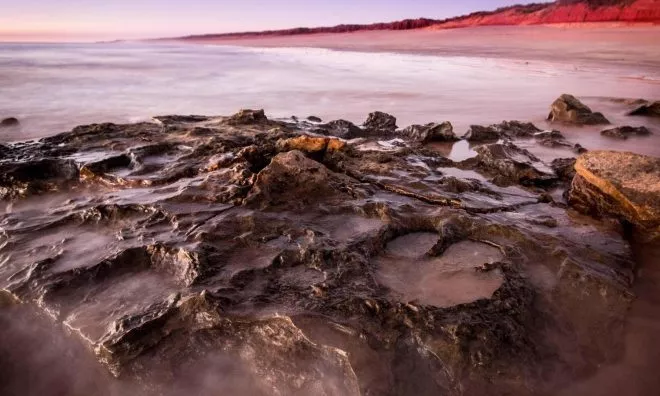 The 5.5 foot (1.7 meter) gigantic dinosaur footprint was discovered in Kimberley, Western Australia. Paleontologists also found 21 different types of dinosaur prints on this day, making it the most diverse collection.
Famous Births
Is today your birthday? If so, you share the same birthday with Lady Gaga. Here are a few other famous people born on this day.
Famous Deaths
Unfortunately, March 28th has also been a day where we've had to say some goodbyes over the years…
Special Holidays
If you've got a few minutes spare today, why not celebrate these special holidays.
The only window that opens on the presidential car is the driver's window to pay tolls. It also has no keyholes, and only the Secret Service knows how to open the doors.
Birthday & Zodiac
Those of you who were born on March 28 share the Aries zodiac sign.
Aries is the first sign in the zodiac and marks the beginning of something energetic and turbulent. Arians continuously look for competition and like to be first for everything.
People born during March have the Aquamarine birthstone. Aquamarine is a sea-blue color and has long been a symbol of youth, health, and hope.
If you were born on March 28, your estimated date of conception would be July 5 in the previous year.
A baby that is conceived on March 28, 2023, will likely be due later this year around December 19.