June 27th is also known as Pineapple Day and Sunglasses Day.
Today marks the 178th day of the year. We're slowly getting through the year, but still have 187 days left until the end of the year.
To help you through these final days of June, let's discover some interesting historical events, as well as celebrity births & deaths that just happened to fall on this day.
Did you know that on this day in 1994, Aerosmith allowed fans to freely download their new single "Head First" online? They were the first major-label band to do so.
Keep reading for more interesting facts about June 27th in history!
What Events Happened On June 27 In History?
2017

Colombia's militant group FARC agreed to lay down their weapons after 52 years of guerilla warfare.
2008

Bill Gates stepped down as chairman of Microsoft Corporation.
Gates resigned to have more time to focus on his charity organization Bill and Melinda Gates Foundation.
1998

Kuala Lumpur International Airport, Malaysia, officially opened.
1994

Aerosmith became the first major-label band to allow fans to freely download their new single "Head First" online.
1987

Iraqi warplanes bombed the town of Sardasht in Iran with a chemical attack.
This was the first time in military history that a chemical attack targeted a civilian population.
1979

Heavyweight champion Muhammad Ali retired for the third time.
His retirement didn't last long, and he returned because he needed money. His comeback was to battle against Larry Holmes for the World Boxing Championship belt.
1973

James Bond's eighth movie, "Live and Let Die," was released in the US.
1967

The world's first operating ATM opened in Enfield, London.
1955

Illinois became the first US state to make it compulsory by law to wear a seatbelt.
The use of seatbelts was made mandatory after the development of cars was progressing. Some vehicles were capable of over 90 miles per hour, leading to many deaths during accidents.
1893

Stock markets crashed in New York because of a public panic, which was traced back to wheat crop failure in Argentina.
As a result, over 575 banks collapsed or had to temporarily suspend all operations.
1847

Telegraph wires linked new York and Boston.
With this, communication became relatively possible over long distances.
1844

The founder of the Mormons, Joseph Smith Jr., was murdered by a mob at the Carthage, Illinois jail.
Smith's brother Hyrum was also killed. Joseph was running for president at the time and is, therefore, the first US presidential candidate to be assassinated.
Famous People Born On June 27
Is today is your birthday? If so, you share this special day with Chandler Riggs! Check out more famous people born on this day below.
1984

Khloe Kardashian

American Media Personality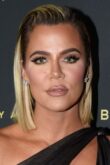 Age:

37

years old

Born In:

California, USA
1975

Tobey Maguire

American Actor
Age:

46

years old

Born In:

California, USA
1999

Chandler Riggs

American Actor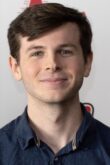 Age:

22

years old

Born In:

Georgia, USA
1988

Alanna Masterson

American Actress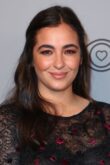 Age:

33

years old

Born In:

New York, USA
Special Holidays On June 27
If you've got a few minutes spare today, why not celebrate these special holidays.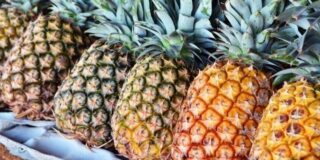 National Pineapple Day
Pineapple is a popular exotic fruit that is enjoyed worldwide and today is officially Pineapple Day. There are so many ways to celebrate today; you could make Pińa Colada, pineapple upside-down cake, fruit salad, or even a pineapple sweet and sour curry!
Read More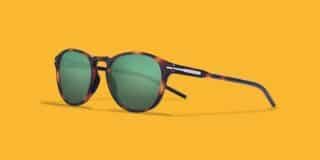 National Sunglasses Day
Can you imagine how annoying life would have been before the invention of sunglasses? Take a moment today to give your sunglasses a good clean, or even buy a new fancy polarized pair; your eyes will certainly thank you later!
Read More
June 27 Birthday Facts, Zodiac & Birthstone
Everyone who was born on this day shares the star sign of Cancer.
In astrology, Cancer's ruling planet is the moon. Before telescopes were invented, the moon was one of 7 "planets" visible to the naked eye. Because of this, the sun and moon were both included in the definition of what a planet is.
Anyone born in June has the Alexandrite birthstone. Alexandrite was named after Alexander II of Russia. The gems red and green colors mirrored the national military colors of imperial Russia.
For those of you who were born on June 27, you were likely conceived the previous year on October 4.