2021 was quite the rollercoaster ride! From unexpected events like the storming of the US Capitol Building by Donald Trump supporters to the highs and lows of the COVID-19 vaccine rollout, the year got off to a rocky start.
But we can't complain too much, 2021 was definitely more eventful than 2020! For example, despite the challenges posed by the deadly Delta variant, Japan still managed to successfully pull off the delayed 2020 Olympics.
Speaking of remarkable achievements, Elon Musk made waves by launching a spacecraft filled with civilians into space and safely bringing them back. Talk about an out-of-this-world accomplishment!
If you thought things couldn't get any more chaotic, let's talk about NFTs. We're still scratching our heads over the hype, but it didn't stop Christie's Auction House from joining the trend. They auctioned off an NFT for an astonishing $69 million!
Oh, and El Salvador made a groundbreaking move by adopting Bitcoin as a currency – what an age we live in!
Continue reading to explore a comprehensive account of the noteworthy events, news stories, musical hits, memorable quotes, and notable deaths that defined 2021.
Events
Here we'll unveil the most unforgettable happenings that took place during the extraordinary year of 2021.
Blue Origin's New Shepherd rocket successfully launched on its 14th flight from Launch Site One, Texas.
It flew as mission NS-14 to test out a new and improved crew capsule, the same capsule used later in 2021 to fly Founder Jeff Bezos to space. This mission, however, had a very different passenger – one crash test dummy dubbed "Mannequin Skywalker."
Famous Deaths
Here's a glimpse at a few famous people who bid us farewell in 2021.
2021 In Music
2021 was a musical treasure trove filled with unforgettable hits that had us singing at the top of our lungs!
From the rebellious anthem "Good 4 U" by Olivia Rodrigo to the mesmerizing collaboration "Save Your Tears" by The Weeknd and Ariana Grande, these chart-toppers infused our lives with excitement and had us feeling better after a difficult few years of lockdowns & madness.
Get acquainted with these music highlights from 2021 that are worth knowing.
Album of the Year
Taylor Swift enchanted listeners with her alternative masterpiece "Folklore" in 2021, claiming the Album of the Year Grammy and captivating hearts along the way.
Song of the Year
H.E.R. captivated audiences and won the Grammy Award for Song of the Year in 2021 with her powerful anthem "I Can't Breathe."
Best New Artist
Megan Thee Stallion's fierce and unapologetic style won her the Grammy Award for Best New Artist in 2021, establishing her as a force to be reckoned with in the world of hip-hop.
2021 in Numbers
Here's an interesting fact to begin with – while 2021 isn't a prime number, the only numbers other than itself that it can be divided by are primes: 1, 47, and 43.
The Roman numeral representation of 2021 is MMXXI, while its binary equivalent is 11111100101.
Chinese Zodiac 2021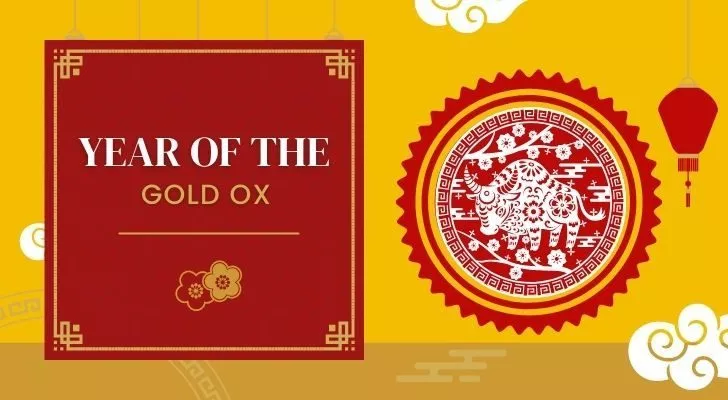 According to the Chinese zodiac calendar, 2021 was the Year of the Ox, which occurs every twelve years.
The Chinese zodiac isn't just animals though, they also include five elements, Wood, Fire, Earth, Gold (Metal), and Water. So not only was 2021 the Year of the Ox, it was actually the Year of the Gold Ox, which occurs once every sixty years!
Did you know that the Chinese calendar follows a lunar cycle? That's why the Year of the Gold Ox actually started on February 12th, and lasted until January 31, 2022.
Those born in the Year of the Ox are diligent, dependable, and methodical. They are known for their strong work ethic, reliability, and determination to achieve their goals.
Camila Cabello and K.J. Apa are notable figures who were born in the Years of the Ox!
2021 Trivia
Did you know that in 2021, highest global temperature records were broken around the world?
More than 400 weather stations across the globe documented unprecedented temperatures, surpassing all previous records.
Notably, Death Valley, USA, registered a new maximum world temperature of 129.9°F (54.4°C).