February 18th is officially Pluto Day & Drink Wine Day.
We'd like to welcome you to the 49th day of the year! We still have 316 days left of this year.
From discoveries on land and in space to major changes in US law this day is a very special day indeed.
Did you know that on this day in 1954, the Church of Scientology was officially incorporated in Los Angeles? It has gone on to spread throughout the world, generating much debate along the way.
Keep reading for more interesting facts about February 18th in history!
What Events Happened On February 18 In History?
2021

The Perseverance rover successfully landed on Mars.
Perseverance is the largest, most advanced rover NASA has sent to another world.
2009

Queen Elizabeth II knighted English fantasy author Terry Pratchett.
After the ceremony, Pratchett said: "You can't ask a fantasy writer not to want a knighthood. You know, for two pins, I'd get myself a horse and a sword."
1998

Opera singer Andrea Bocelli started his career in the production of "La bohème" in Cagliari.
1986

Actor Yul Brynner starred in an anti-smoking ad campaign while dying of smoking-related lung cancer.
1979

The Sahara Desert temperature dropped so low that some areas became covered in snow.
1978

The first Ironman Triathlon was held in Kona, Hawaii, USA.
Participants endured a 2.4-mile swim, 112-mile bicycle ride, and 26.2-mile marathon!
1972

Capital punishment was declared unconstitutional in California, USA.
The California Supreme Court voted 6-1 against the death penalty, making it illegal in the state.
1954

The first official Church of Scientology opened in Los Angeles, California, USA.
1930

American astronomer Clyde Tombaugh discovered Pluto.
The discovery was made at the Lowell Observatory, Flagstaff, Arizona, USA.
1901

Winston Churchill gave his first speech in the British House of Commons.
1885

Mark Twain's Adventures of Huckleberry Finn was published in the United States.
Despite Twain being an American author, this sequel to the Adventures of Tom Sawyer was published in the UK & Canada before it was published in the US.
1503

Henry VIII, known then as Henry Tudor, established the title "The Prince of Wales."
Famous People Born On February 18
Is today is your birthday? If so, did you know that Dr. Dre was also born on this day? Here are more famous people born on this day.
1994

J-Hope

South Korean Rapper
Age:

28

years old

Born In:

Gwangju, South Korea
1965

Dr. Dre

American Rapper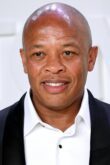 Age:

57

years old

Born In:

California, USA
1954

John Travolta

American Actor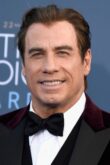 Age:

68

years old

Born In:

New Jersey, USA
1933

Yōko Ono

Japanese Multimedia Artist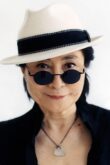 Special Holidays On February 18
Here are some unusual holidays that are celebrated on this day.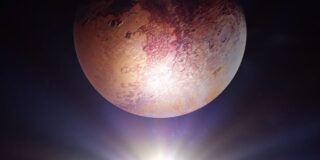 Pluto Day
Pluto was discovered in 1930 by Clyde Tombaugh, and although it was initially a planet, it was resigned from planet status in 2006. Nonetheless, this dwarf planet still deserves recognition, and that's why today is Pluto Day.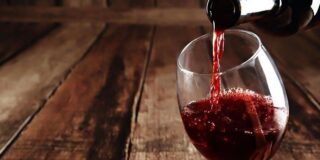 National Drink Wine Day
We know, we know, any day is a good day for a drop of wine, but that's not the point today. Drink Wine Day is a wonderful excuse to indulge yourself a little and splash out on a fancier bottle for a change.
February 18 Birthday Facts, Zodiac & Birthstone
People who were born on February 18 share the Aquarius zodiac sign.
Aquarius is the eleventh astrological sign in the zodiac, originating from the constellation Aquarius.
Anyone born in February has the Amethyst birthstone. People with the Amethyst birthstone tend to be stubborn and daring but will usually follow their dreams, no matter what.
If you were born on this day, it's likely that you were conceived on May 28 in the previous year.