September 1st is the day we officially celebrate Tofu Day as well as Letter Writing Day.
We are now on the 244th day of the year, congratulations for making it this far! There's only 121 days left until next year.
To start the month off, here we're going to give you some interesting facts about this day, as well as some fascinating events that all happened on September 1st throughout history.
Did you know that on this day in 1992, Super Mario Kart was released in North America on the SNES console? It would become the 4th best-selling SNES game of all time.
Keep reading for more interesting facts about September 1st in history!
What Events Happened On September 1 In History?
2015

Google adopted a new logo design.
1995

A bill in New York to reinstate the death penalty became law on this day.
Ten offences could lead you to the death penalty in the state, but under 18s and pregnant persons are excluded.
1992

Super Mario Kart was released in North America on the SNES console.
1982

The United States of America founded Space Command (SPACECOM), the first of its kind in the US Armed Forces.
1978

Zombie horror movie "Dawn of the Dead" premiered in Turin, Italy.
1962

The world population on Earth passed 3 billion.
It was only 33 years prior to this that the population reached 2 billion.
1941

Jews in Germany over six years old were forced to wear the yellow star of David.
Those who didn't display their badge were subjected to fines, prison or even being shot.
1939

Germany invaded Poland in the free city of Danzig which started World War I.
1923

The Great Kantō earthquake struck Japan.
The 7.9 magnitude earthquake happened alongside raging firestorms and a swirling fire tornado. 142,800 people lost their lives.
1894

Over 400 people died in the Great Hinckley Fire, a forest fire in Hinckley, Minnesota.
1804

German Astronomer Karl Ludwig Harding discovered the 3 Juno asteroid in the Asteroid Belt.
The third asteroid to ever be discovered, Juno was initially thought to be a planet and only reclassified in 1850. It was named after Juno, the highest of the Roman Goddesses. It's one of the twenty largest asteroids in the Asteroid Belt.
1798

Blacksmith, Patrick Lyon stole $162,821 cash and gold from a vault at the Bank of Pennsylvania.
1785

Mozart published the Haydn Quartets on this day in Vienna.
The "Haydn" Quartets are a set of six string quartets as his opus 10. They were dedicated to composer Joseph Haydn.
1752

The famous Liberty Bell arrived in Philadelphia, US.
The Liberty Bell became a national symbol of both freedom and justice.
Famous Quotes Said On September 1
Every day brings a new quote – here are the most renowned quotes spoken on this day in history.
1851

"If misery loves company, misery has company enough."

– Henry David Thoreau
Famous People Born On September 1
Are you celebrating your birthday today? If so, did you know that you share the same birthday as Cassady McClincy? See what other famous people were born on this day.
1996

Zendaya

American Actress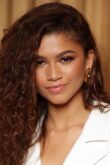 Age:

25

years old

Born In:

California, USA
1950

Phil McGraw

American TV Personality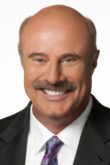 Age:

71

years old

Born In:

Oklahoma, USA
2000

Cassady McClincy

American Actress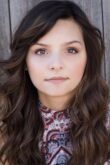 Age:

21

years old

Born In:

California, USA
Special Holidays On September 1
If you're looking to try something new today, here are some special holidays that might just give you an idea.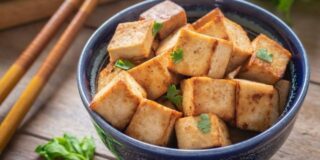 National Tofu Day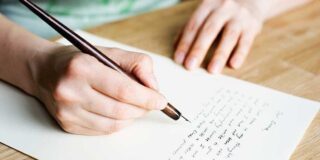 World Letter Writing Day
September 1 Birthday Facts, Zodiac & Birthstone
People who were born on September 1st all share the Virgo star sign.
Anyone born between August 23 and September 22 falls into the Virgo zodiac sign. Virgos are known for being caring, supportive, and well-organized in every aspect of life.
Those of you that were born in September have the Sapphire birthstone. Sapphires were once believed to be protection against poison. It was thought that if venomous snakes or spiders were captured in a jar containing the gem, they would immediately die.
If you were lucky enough to be born on September 1, you were likely conceived around December 9, the year before.