It's 2023, and like any other year, it's definitely going to be one to remember!
We're currently in week 40, celebrating the 276th day of the year. But there's still so much to look forward to as we eagerly await what the future has in store for us!
We're still working on 2023, but here are some highlights from the year so far! We'll also delve into fascinating facts about the number 2023 and explore the captivating world of the Chinese zodiac for this year.
So, grab a comfy seat and join us as we dive into the incredible journey that is 2023!
Events
Here are some unforgettable events that have happened in the world in 2023 so far.
The Doomsday Clock was set at 90 seconds to midnight after new escalations in Russia's invasion of Ukraine.
The Doomsday Clock represents how close the world is to a major catastrophe or all-out nuclear war. This adjustment brought the clock the closest it had ever been to midnight since its creation in 1947.
Famous Deaths
Unfortunately, 2023 has also been a year we've had to say some goodbyes…
2023 In Music
Looking for some new songs for your 2023 playlist?
Well, here's the official Billboard Hot 100 playlist, featuring this week's most popular songs!
Album of the Year
Harry Styles' vibrant and infectious pop album "Harry's House" lit up the music scene in 2023, earning him the Grammy Award for Album of the Year and solidifying his status as a charismatic and talented artist.
Song of the Year
In 2023, Bonnie Raitt won the Grammy Award for Song of the Year with her catchy hit "Just Like That."
Best New Artist
Samara Joy's exceptional talent and captivating jazz performances have earned her the Grammy Award for Best New Artist in 2023, establishing her as a rising star in the world of jazz music.
2023 in Numbers
Let's dive into some interesting number facts!
If you've ever wondered how to write the year 2023 in Roman numerals, it's MMXXIII. And, if you ever find yourself needing to know what 2023 looks like in binary, it's 11111100111.
Harshad Number
2023 is a Harshad number, which is a number that can be evenly divided by the sum of its digits. It's like a special math rule for some numbers.
To explain in more detail, we add up the digits (2 + 0 + 2 + 3), which equals 7. And now we see if 2023 can be divided evenly by 7, which it can! 2023 ÷ 7 = 289. So this makes 2023 a Harshad number.
Chinese Zodiac 2023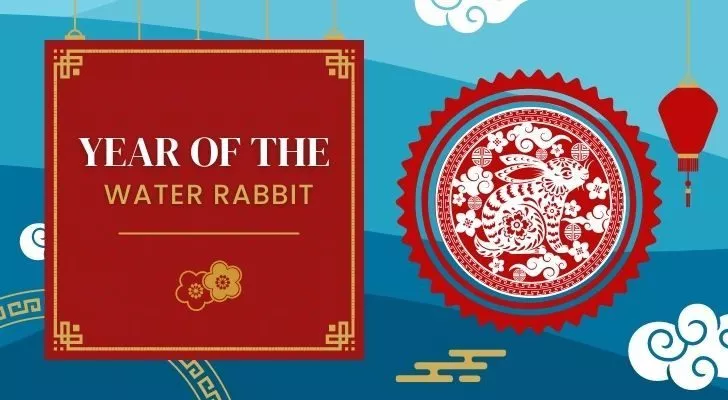 According to the Chinese calendar, 2023 is the Year of the Rabbit, which occurs every twelve years.
But did you know that the Chinese zodiac cycle also incorporates the five elements – Wood, Fire, Earth, Gold (Metal), and Water? So 2023 is actually the Year of the Water Rabbit, which only occurs every sixty years!
Because the Chinese calendar works from the lunar cycle, the Chinese New Year for 2023 didn't start on January 1st. Instead, it runs from January 22nd to February 9, 2024.
People born in the Year of the Rabbit tend to be gentle, compassionate, and artistic. They possess a harmonious nature, valuing peace and tranquility while showcasing their creativity and sensitivity.
Famous people born in Years of the Rabbit include Johnny Depp and DJ Khaled!