October 5th celebrates Chic Spy Day and Do Something Nice Day.
We've made it to the 278th day of the year! There are 86 days left until we reach the new year.
You're moments away from unearthing the top major historical events that all happened on this day in history. Here you'll find events that happened related to technology, art, law, music and so much more!
Did you know that on this day in 2005, Stephenie Meyer's vampire novel "Twilight" was published? Despite its somewhat mediocre critical reception, it would go on to become a bestseller.
Keep reading for more fun & interesting facts about October 5th in history!
Events
What memorable events happened on October 5 in history? Keep reading to find out!
Famous Births
Is today your birthday? If so, you share this special day with Kate Winslet! Check out more famous people born on this day below.
Famous Deaths
Unfortunately, October 5th has also been a day where we've had to say some goodbyes over the years…
Special Holidays
Looking for a reason to celebrate? Well, here's a few! These unique holidays are sure to bring some enjoyment to your day.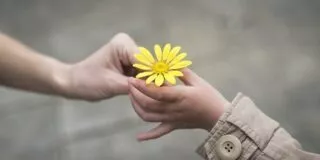 National Do Something Nice Day
If you do just one thing today, do something nice. Celebrating Do Something Nice Day is really just that: making it your goal for the day to go the extra mile for someone. Hold the door, make breakfast in bed for your partner, help an old lady across the road; just do something nice!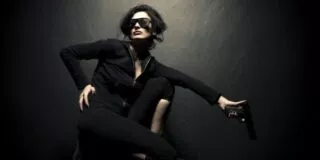 Chic Spy Day
It's one of those unwritten rules of cinema: the better dressed a spy is, the better he is at catching bad guys. Chic Spy Day lands on the day the first James Bond film, Dr. No, premiered. So celebrate today by dressing super suave and watching your favorite spy films!
Ahmed Best, voice actor for Jar Jar Binks, became suicidal after the massive societal backlash against the character he played.
Birthday & Zodiac
Everyone who was born on October 5th shares the star sign of Libra.
Libra is the seventh sign in the modern zodiac and belongs to the Air element of the zodiac, along with Gemini and Aquarius. People born between September 23 and October 22 fall into this astrological sign.
People born in October all have the Pink Tourmaline birthstone. Tourmaline comes in nearly every color you could imagine, making it a popular stone in recent years.
Anyone born on Oct 5 would likely have been conceived around January 12 in the same year.
Babies conceived on October 5th, 2023, will be due next year around June 28th.