October 5th celebrates Chic Spy Day and Do Something Nice Day.
We've made it to the 278th day of the year! There are 87 days left until we reach the new year.
You're moments away from unearthing the top major historical events that all happened on this day in history. Here you'll find events that happened related to technology, art, law, music and so much more!
Did you know that on this day in 2005, Stephenie Meyer's vampire novel "Twilight" was published? Despite its somewhat mediocre critical reception, it would go on to become a bestseller.
Keep reading for more interesting facts about October 5th in history!
What Events Happened On October 5 In History?
2018

Banksy's famous "Girl With Balloon" was sold for £1 million at an auction, then the piece automatically self-destructed by running through a shredder fitted into the frame.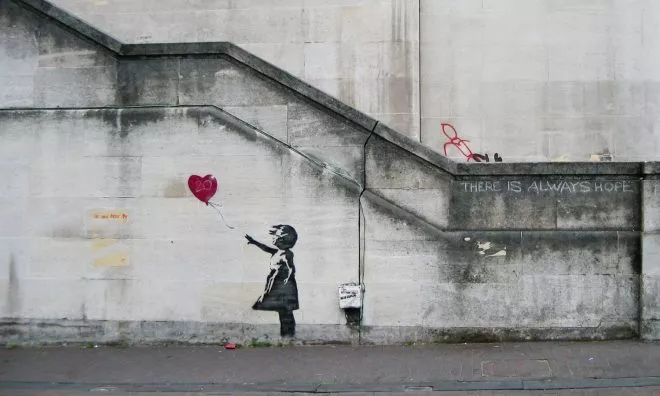 Those attending the auction looked in horror. Banksy then posted the picture on Instagram with the caption, "Going, going, gone…"
2015

California Governor Jerry Brown passed a bill to legalize assisted suicide for terminally ill persons.
2005

Stephenie Meyer's vampire novel "Twilight" was published.
1988

The Constitution of the Federative Republic of Brazil was ratified.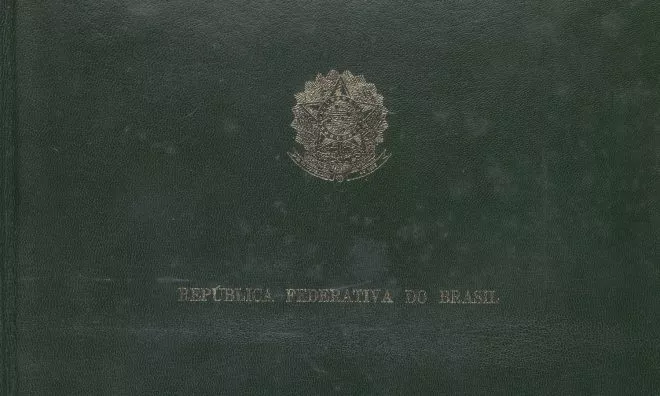 1984

Marc Garneau became the first Canadian to reach outer space.

Garneau was chosen along with five others from a total of 4,000 applicants to the newly-established Canadian Astronaut Program. Of the chosen six, Garneau was the only military officer. His debut as an astronaut was aboard the Challenger Space Shuttle as a payload officer for the STS-41-G mission.
1983

AT&T was founded by Alexander Graham Bell, Gardiner Greene Hubbard, and Thomas Sanders.
1973

Elton John's 7th album, "Goodbye Yellow Brick Road," was released.
1970

The US Public Broadcasting Service (PBS) was founded.
1961

The American romantic comedy "Breakfast at Tiffany's," starring Audrey Hepburn, was released in the US.

The movie had a budget of $2.5 million but reached an impressive $14 million at the Box Office.
1930

Britain's R101 airship crashed in France on its maiden voyage.

The airship, developed by the British Air Ministry, was one of two airships designed by Britain. It was on its way to India when it crashed, killing 48 people and putting an end to Britain's airship industry.
1916

During World War I, as a soldier, Adolf Hitler was injured by a grenade blast.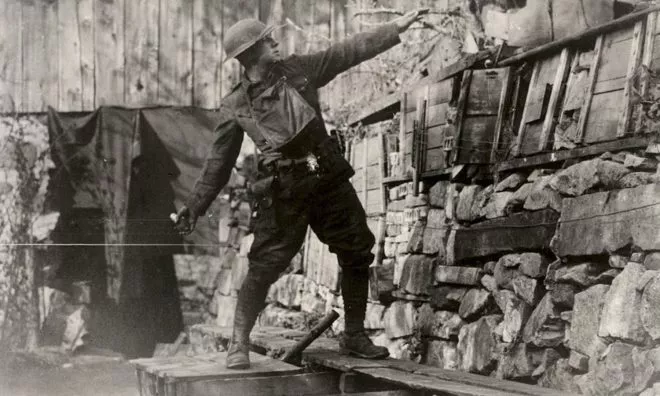 The shrapnel severely wounded his left thigh.
1892

Notorious American outlaws, The Dalton Brothers, set out to rob two banks in Coffeyville, Kansas.

They were recognized before they got to the second bank and were shot at by vigilantes – 8 men died, including 4 of the five outlaws present. The 5th was injured and arrested.
1864

The Great Cyclone of Calcutta hit India and destroyed over half the city.

As a result, 172 out of 195 ships were damaged or destroyed. Around 300,000 people died, thousands of homes were damaged, and even the city's anemometer was blown away. This is known as the worst cyclone ever to hit Calcutta.
816

AD

King Louis the Pious was crowned emperor of the Holy Roman Empire by the Pope.
Famous People Born On October 5
Is today your birthday? If so, you share this special day with Kate Winslet! Check out more famous people born on this day below.
1998

Aaron Carpenter

American YouTuber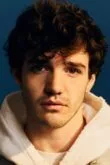 Age:

24

years old

Born In:

Louisiana, USA
Read More
1975

Kate Winslet

English Actress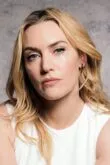 Age:

47

years old

Born In:

England, UK
1983

Jesse Eisenberg

American Actor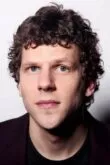 Age:

39

years old

Born In:

New York, USA
1958

Neil deGrasse Tyson

American Astrophysicist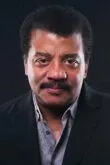 Age:

64

years old

Born In:

New York, USA
Famous People Who Died On This Day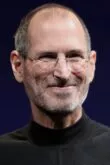 Steve Jobs was an American inventor born on February 24, 1955. He died on this day in 2011, at age 56 in Palo Alto, California, USA.
Special Holidays On October 5
Looking for a reason to celebrate? Well, here's a few! These unique holidays are sure to bring some enjoyment to your day.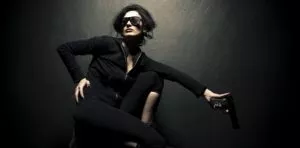 Chic Spy Day
It's one of those unwritten rules of cinema: the better dressed a spy is, the better he is at catching bad guys. Chic Spy Day lands on the day the first James Bond film, Dr. No, premiered. So celebrate today by dressing super suave and watching your favorite spy films!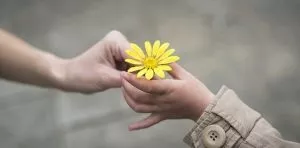 National Do Something Nice Day
If you do just one thing today, do something nice. Celebrating Do Something Nice Day is really just that: making it your goal for the day to go the extra mile for someone. Hold the door, make breakfast in bed for your partner, help an old lady across the road; just do something nice!
THe Fact Site's
Fun Fact Of The Day
Ahmed Best, voice actor for Jar Jar Binks, became suicidal after the massive societal backlash against the character he played.
October 5 Birthday Facts, Zodiac & Birthstone
Everyone who was born on October 5th shares the star sign of Libra.
Libra is the seventh sign in the modern zodiac and belongs to the Air element of the zodiac, along with Gemini and Aquarius. People born between September 23 and October 22 fall into this astrological sign.
People born in October all have the Pink Tourmaline birthstone. Tourmaline comes in nearly every color you could imagine, making it a popular stone in recent years.
Anyone born on Oct 5 would likely have been conceived around January 12 in the same year.
Babies conceived on October 5th, 2023, will be due next year around June 28th.