December 13th celebrates Violin Day and Pick A Pathologist Pal Day.
Welcome to day 347 of 365! We're only 17 days away from celebrating the end of 2023!
Today in history has helped to shape the world that we live in today. You're about to find out exactly why with these facts and historical events that all fell on this day.
Did you know that on this day in 1928, the clip-on tie was designed? The original creator's name has since been lost to time, and the only information that remains is that the creator was Iowa.
Keep reading for more fun & interesting facts about December 13th in history!
Events
What memorable events happened on December 13 in history? Keep reading to find out!
1972
The third and last moonwalk of the Apollo 17 mission began.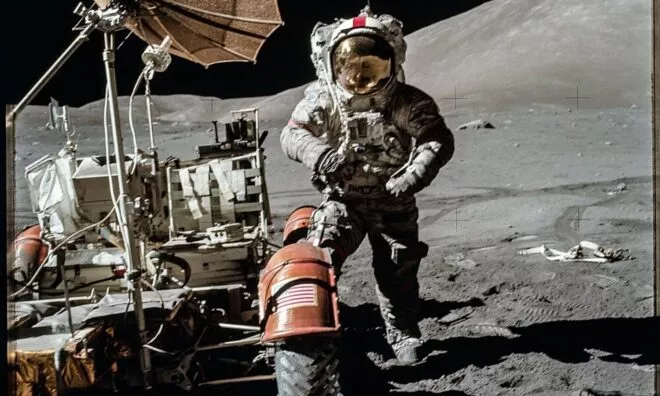 Astronauts Eugene Cernan and Harrison Schmitt stepped out of the Moon lander at 5:25 p.m. EST and took the rover for a ride to collect a range of samples, including a piece of rock that has furthered studies of what the Moon's core is made from. The moonwalk took a total of seven hours and fifteen minutes.
Famous Births
If you were born on this day, did you know that you share the same birthday with Taylor Swift? See who else was born on December 13th below!
Quotes
Of all of the quotes said on this day, these are the most well-known ones spoken on Dec 13 throughout history.
Special Holidays
If you can spare some time today, here are some unique holidays you could get involved with.
Stan Lee and Jack Kirby intended the Hulk to be gray, but the printing press kept having trouble with the Hulk's color, and he kept coming out green.
Birthday & Zodiac
If you were born on this day, your zodiac sign is Sagittarius.
Sagittarians are incredibly spontaneous and will jump at almost any chance for an adventure.
People born in December share the Blue Topaz birthstone. The blue topaz promotes harmony, serenity, tranquility and helps the wearer to overcome pain and hurt.
People born on December 13 were likely conceived the same year on March 22.
A baby that is conceived on this day will likely be due around September 5th, 2024.