August 23rd is known as Sponge Cake Day and Ride The Wind Day.
We made it to day 235 of the year and there's only 130 days left to go until we reach the new year.
If today is a special day for you, or you just want to know more about it then you're going to love our selection of historical events that all happened on this day.
Did you know that on this day in 1541, French explorer Jacques Cartier arrived in the city of Quebec? He is credited with naming Canada by referring to Quebec using the native's word for village, "kanata."
Keep reading for more interesting facts about August 23rd in history!
What Events Happened On August 23 In History?
2007

Chris Messina Tweeted #barcamp, which became the first use of a hashtag on Twitter.
Messina co-founded BarCamp, a technology and web event that has been held in more than 350 cities.
1990

Armenia declared its independence from the Soviet Union.
1966

The first-ever photograph was taken of the Earth from the surface of the Moon.
Lunar Orbiter 1 sent the photo back to earth on this day on its 16th orbit. The photograph was received by the NASA tracking station near Madrid, Spain.
1948

The World Council of Churches (WCC) was founded with 147 churches from 44 countries.
1924

Mars had a "close encounter" with Earth at 34.8 million miles apart.
1914

During World War I, Japan officially declared war on Germany on this day.
1899

The first-ever message was sent from a ship to the shore at Cliff House, San Francisco.
The message received by the station was "Sherman is sighted."
1873

The Albert Bridge opened in London, England.
The bridge, which was designed by Rowland Mason Ordish, crosses the River Thames connecting Chelsea to Battersea. It is 710 feet long, 41 feet wide and 66 feet high.
1799

Napoleon Bonaparte left Egypt to return home to France.
1793

During the French Revolution a mass levy was adopted making it compulsory for any able-bodied men aged 18 to 25 to join military service for duty.
1541

French explorer, Jacques Cartier arrived in the city of Quebec during his third voyage in Canada.
1305

Scottish knight William Wallace was executed for treason by being hung, drawn and quartered by order of King Edward I of England.
Famous People Born On August 23
Is today is your birthday? If so, you share this special day with Kobe Bryant! Check out more famous people born on this day below.
1978

Kobe Bryant

American Basketball Player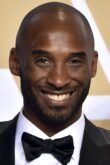 Died On:

Jan 26

,

2020

(Age

41

)

Born In:

Pennsylvania, USA
1970

River Phoenix

American Actor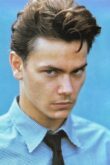 Died On:

Oct 31

,

1993

(Age

23

)

Born In:

Oregon, USA
1978

Julian Casablancas

American Singer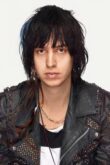 Age:

43

years old

Born In:

New York, USA
Special Holidays On August 23
If you can spare some time today, here are some unique holidays you could get involved with.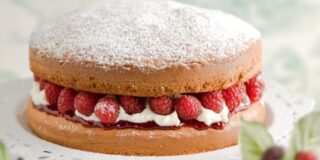 National Sponge Cake Day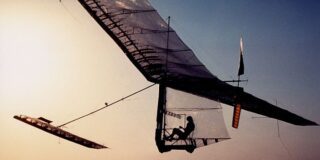 National Ride The Wind Day
August 23 Birthday Facts, Zodiac & Birthstone
Everyone who was born on August 23rd shares the star sign of Virgo.
Virgo is represented by the Virgin and is the sixth sign in the zodiac. Anyone who was born between August 23 and September 22 falls into this astrological sign.
If you were born in August, Peridot is your assigned birthstone. The largest peridot stone discovered was found on Zagbargad Island, Egypt. It weighs an incredible 311.8 carats and is now located at the Smithsonian Museum in Washington, D.C.
For those of you who were born on Aug 23, you were likely conceived the previous year on November 30.