August 13th is known as Filet Mignon Day & Left-Handers Day.
Today marks the 225th day of the year. We now have only 139 days left until the end of the year.
August 13 in history was a great day for astronomers, but also a terrible one for natural disasters. Keep reading to find out more about what historical events happened on this day.
Did you know that on this day in 1985, a three-year-old from Dublin became the world's youngest heart & lung transplant patient? Britain's leading transplant specialist, Magdi Yacoub, performed the operation.
Keep reading for more fun & interesting facts about August 13th in history!
Events
What memorable events happened on August 13 in history? Keep reading to find out!
Famous Births
If you were born on this day, you actually have the same birthday as Annie Oakley. Here are some other famous people born on August 13th.
Famous Deaths
Unfortunately, August 13th has also been a day where we've had to say some goodbyes over the years…
Quotes
Below are the most famous quotes people have said or written on August 13th throughout history.
Special Holidays
If you're looking for something to do today, maybe these special holidays might just help to cure your boredom!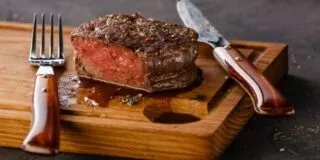 National Filet Mignon Day
Whether you like your steak rare, medium, well done, or burnt to a crisp, we can all agree that there's one thing; filet mignon truly is the king of steaks. So celebrate Filet Mignon Day today by treating yourself and your loved ones to this extra special steak; you deserve it!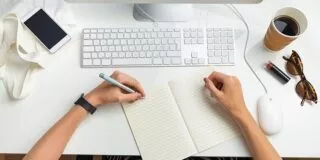 International Left-Handers Day
Left-handed people make up about 10% of the world's population, yet the rest of us almost always forget to accommodate them. If you're a lefty, take extra special pride in it today! And the rest of you – take today as a reminder to try and look out for the left-handers in your life.
Will Smith owed $2.8 Million to the IRS and almost went bankrupt just before signing the contract for The Fresh Prince Of Bel-Air.
Birthday & Zodiac
People who were born on August 13th all share the Leo zodiac sign.
Leo is the fifth sign in the zodiac and is represented by the lion. Did you know that "Leo" is the Latin word for "lion"?
If you were born in August, Peridot is your assigned birthstone. Did you know that the largest peridot in the world weighs an astonishing 311.8 carats? That's equivalent to 62.35 grams. It can be found at the Smithsonian National Museum of Natural History in Washington, D.C.
Anyone born on Aug 13 would likely have been conceived around November 20 in the previous year.
A baby that is conceived on this day will be due around May 6, 2024.