September 3rd is a special day, as it's the day we celebrate Welsh Rarebit Day and Skyscraper Day.
We've reached the 246th day of the year. There are 118 days left until the end of the year.
You're about to unearth some of the most interesting historical events of all time that all just happened to fall on this special day.
Did you know that on this day in 1833, The Sun newspaper was published for the first time in New York City? It was the first newspaper to report crimes and personal events such as suicides, deaths, and divorces.
Keep reading for more fun & interesting facts about September 3rd in history!
Events
What memorable events happened on September 3 in history? Keep reading to find out!
A record-breaking haircut saved a sheep that had not been sheared in over five years in Canberra, Australia.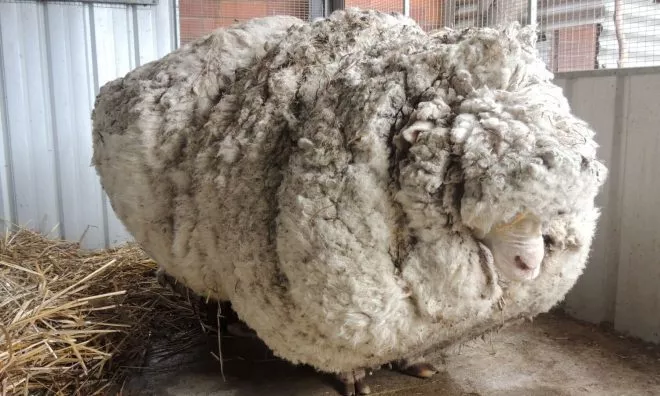 The overgrown hair was causing health problems to the sheep, which impaired its walking, so a resident named Sue Dowling relieved it by shearing off 88 lbs (40 kg) of fleece. The sheep was named Chris and was put up for adoption after its life was saved.
Famous Births
Is today your birthday? If so, you share this special day with Charlie Sheen! Check out more famous people born on this day below.
Quotes
Memorable quotes are being said or written every day. Here we have the most notable quote ever said on this day.
Special Holidays
If you're looking for something to do today, maybe these special holidays might just help to cure your boredom!
The Canadian government isn't sure when Canada became a sovereign state. Its Supreme Court ruled that sovereignty occurred sometime between 1919 and 1931.
Birthday & Zodiac
Everyone who was born on September 3rd shares the same star sign, Virgo.
Virgo is the sixth sign in the zodiac and is represented by the goddess of fertility and agriculture. Did you know that the brightest star in the Virgo constellation is called "Spica" and is the 15th brightest star in the sky?
If you were born in September, Sapphire is your assigned birthstone. Sapphires are associated with royalty and romance. They're said to symbolize fidelity and the soul.
If your birthday falls on this day, you would've likely been conceived around December 11 in the previous year.
A baby conceived on September 3, 2023, will likely be due next year around May 27.