July 21st is known as Lamington Day and Junk Food Day.
We made it to day 202 of the year and there's 163 days left to go until we reach the new year.
Today in history was an important one in the world of music, politics, movies and more. Here we'll look at the happenings of July 21st throughout history.
Did you know that on this day in 1853, the New York State Legislature voted to set aside hundreds of acres of land in Manhattan? This area was allocated to become Central Park.
Keep reading for more interesting facts about July 21st in history!
What Events Happened On July 21 In History?
Marvels superhero movie "Guardians of the Galaxy" premiered in Hollywood, Los Angeles, US.
J.K. Rowling's final book in the series "Harry Potter and the Deathly Hallows" book was published worldwide.
A record 12 million copies sold within just 24 hours of its release.
Former British prime minister Tony Blair won leadership election for the British Labour Party.
Pink Floyd performed their hit "The Wall" at the previous Berlin Wall location.
Eight months before this event, the wall at Potsdamer Platz, Berlin, had been taken down after the collapse of the Soviet Union. Pink Floyd performed their hit "The Wall" at this location at a concert with over 350,000 spectators, with a live broadcast to 52 countries worldwide.
Comedy movie "The Quiet Man" was released in the UK.
American forces landed in Guam during WWII. This began the Second Battle of Guam.
The first-ever western shootdown happened in Market Square, Springfield, Missouri, US.
On this day Wild Bill Hickok shot David Tutt down dead with a pistol. The event was depicted in many novels and movies such as "High Noon."
The Battle of Bull Run took place at Manassas Junction, Virginia.
The Battle of Bull Run was the first major battle of the Civil War. The battle was won by the Confederates.
New York City allocated hundreds of acres of land in Manhattan for Central Park.
The estimated magnitude 8.0 earthquake caused the island of Crete to rise 30 feet (9 meters) above sea level.
Temple of Artemis, one of the Seven Wonders of the World was set on fire by Herostratus.
Herostratus was sent to death for his crime and nobody was allowed to speak his name thereafter.
July 21 Birthday Facts, Zodiac & Birthstone
People who were born on July 21 share the Cancer star sign.
Cancers tend to have excellent listening skills and show a genuine interest in people. Because of this, Cancers generally do well as therapists, bodyworkers, and energy healers.
Ruby is the birthstone given to those who were born during July. The name "Ruby" is derived from the Latin word "rubeus," meaning "red." The July birthstone symbolizes love, affection, energy, and success. Similarly, the color red is associated with love and passion.
People born on this day were likely conceived on or around October 28th in the previous year.
If today's your birthday, you share this special day with Robin Williams! Here are other famous people born on this day.
Famous People Born On July 21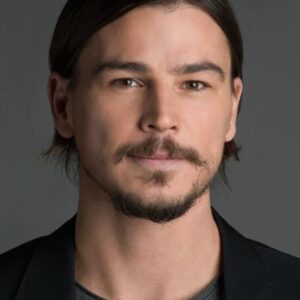 Josh Hartnett
American Actor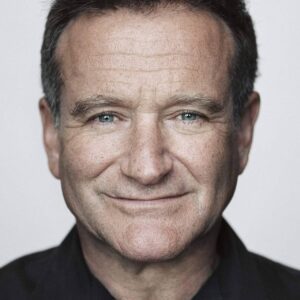 Robin Williams
American Actor
Died On:
Aug 11, 2014 (Age 63)
Special Holidays On July 21st
If you're looking to try something new today, here are some special holidays that might just give you an idea.
National Lamington Day
National Junk Food Day