July 21st is known as Lamington Day and Junk Food Day.
We made it to day 202 of the year and there's 162 days left to go until we reach the new year.
Today in history was an important one in the world of music, politics, movies and more. Here we'll look at the happenings of July 21st throughout history.
Did you know that on this day in 1853, the New York State Legislature voted to set aside hundreds of acres of land in Manhattan? This area was allocated to become Central Park.
Keep reading for more fun & interesting facts about July 21st in history!
Events
What memorable events happened on July 21 in history? Keep reading to find out!
Greta Gerwig's Barbie and Christopher Nolan's Oppenheimer opened in cinemas.
Many people flocked to cinemas to watch both films back-to-back, morphing the two films into a five-hour marathon delightfully coined as "Barbenheimer."
Marvel's superhero movie "Guardians of the Galaxy" premiered in Hollywood, Los Angeles, US.
NASA's space shuttle program finally came to a close when mission STS-135 landed.
The Atlantis orbiter was used for the final mission, and with just four astronauts aboard, it had the smallest crew since 1983. The fourteen-day mission took up several new modules and spare parts to the International Space Station and was Atlantis' 33rd mission. STS-135, the 135th space shuttle mission, was a complete success, with hundreds of people flocking to the Kennedy Space Center to witness the end of an era.
J.K. Rowling's final book in the series "Harry Potter and the Deathly Hallows" book was published worldwide.
A record 12 million copies were sold within just 24 hours of its release.
1990
Pink Floyd performed their hit "The Wall" at the previous Berlin Wall location.
Eight months before this event, the wall at Potsdamer Platz, Berlin, had been taken down after the collapse of the Soviet Union. Pink Floyd performed their hit "The Wall" at this location at a concert with over 350,000 spectators, with a live broadcast to 52 countries worldwide.
1972
The Provisional IRA detonated twenty-two bombs in Belfast, Northern Ireland.
Poor communication between the British government and the IRA was partly to blame for the bombings. The bombs were all detonated within an 80-minute window across the city. Nine people died from the blasts, and another 130 were injured, leading the day to be known as Bloody Friday.
Famous Births
If today's your birthday, you share this special day with Robin Williams! Here are other famous people born on this day.
1951
Robin Williams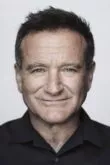 Died On:
Aug 11, 2014 (Age 63)
Born In:
Illinois, USA
1986
Diane Guerrero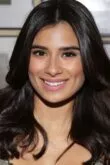 Age:
37 years old
Born In:
New Jersey, USA
1992
Jessica Barden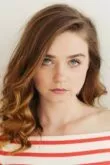 Age:
31 years old
Born In:
England, UK
1978
Josh Hartnett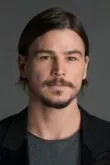 Age:
45 years old
Born In:
Minnesota, USA
Special Holidays
If you're looking to try something new today, here are some special holidays that might just give you an idea.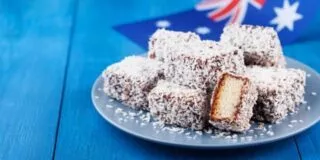 National Lamington Day
One of Australia's most iconic cakes is, of course, the Lamington cake. Today is Lamington Day, and you can get involved by giving this bake a go at home yourself! If you've never had it before, you're in for a real treat.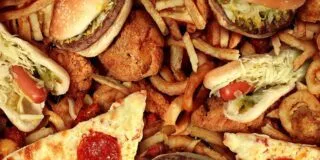 National Junk Food Day
Let's face it – eating healthy food all the time can be pretty dull. The good news is that today is Junk Food Day, so you can cast aside all your inhibitions and eat as much junk food as you want! The hardest thing about today will be figuring out what to eat first!
THe Fact Site's
Fun Fact Of The Day
"I Will Always Love You" was originally written and recorded in 1973 by Dolly Parton. It was written as a farewell to her mentor of seven years.
Birthday & Zodiac
People who were born on July 21 share the Cancer star sign.
Cancers tend to have excellent listening skills and show a genuine interest in people. Because of this, Cancers generally do well as therapists, bodyworkers, and energy healers.
Ruby is the birthstone given to those who were born during July. The name "Ruby" is derived from the Latin word "rubeus," meaning "red." The July birthstone symbolizes love, affection, energy, and success. Similarly, the color red is associated with love and passion.
People born on this day were likely conceived on or around October 28th in the previous year.
A baby that is conceived on this day will be born around April 13, 2024.