September 10th is Suicide Prevention Day and Swap Ideas Day.
Today marks the 253rd day of the year. We now have only 112 days left until the end of the year.
This day has had its fair share of difficulties in history, but it's also been a great day for music and TV. Find out what important events happened on September 10 throughout history.
Did you know that on this day in 1897, a London taxi driver became the first person to ever be fined for drunk driving? Taxi driver George Smith had swerved across the street into a building and was taken to the police by onlookers.
Keep reading for more interesting facts about September 10th in history!
What Events Happened On September 10 In History?
2019

Margaret Atwood published "The Testaments," a sequel to "The Handmaid's Tale," which she released 15 years prior.
2015

Archaeologists and scientists discovered a new human-like species inside caves in South Africa.
The species named Homo naledi closely resemble modern-day humans and are thought to live in Africa three million years ago.
1999

"Fight Club," starring Brad Pitt, premiered at the Venice International Film Festival.
It was officially released October 15, 1999, in the US and reached $100.8 million at the box office.
1993

The pilot episode of the science-fiction series "The X-Files" aired on FOX in the US & Canada.
1991

Nirvana released their lead single "Smells like Teen Spirit," which is often dubbed the "anthem for apathetic kids" of Generation X.
1945

Mike the Headless Chicken lost his head.
A farmer axed his head off in Colorado on this day but missed an important vein and the brain stem in order. Because of this, Mike lived for another 18 months before dying.
1940

Buckingham Palace, London, was blasted during The Blitz mass air bombings by Germany.
1897

George Smith, a London taxi driver, became the first person ever to be fined for drink driving.
1858

George Mary Searle discovered the asteroid 55 Pandora.
1846

Inventor Elias Howe was awarded the patent for the lockstitch sewing machine.
1785

The Treaty of Amity and Commerce was signed between the Kingdom of Prussia and the United States of America.
It was the first treaty signed by a European power with the United States since the American Revolutionary War.
1509

An earthquake known as "The Lesser Judgment Day" hit Constantinople.
The earthquake was followed by a tsunami and forty-five days of aftershocks. It's estimated that 1,000 to 13,000 people died.
Famous People Born On September 10
Are you celebrating your birthday today? If so, did you know that you share the same birthday as Colin Firth? See what other famous people were born on this day.
1996

Jack Gilinsky

American Singer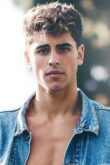 Age:

25

years old

Born In:

Nebraska, USA
Read More
1960

Colin Firth

English Actor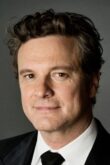 Age:

61

years old

Born In:

England, UK
Special Holidays On September 10
If you're looking for something to do today, maybe these special holidays might just help to cure your boredom!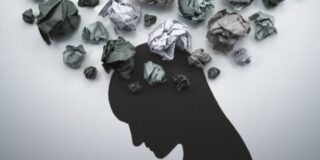 World Suicide Prevention Day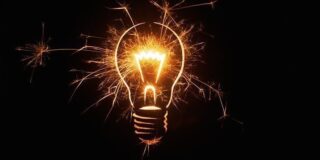 National Swap Ideas Day
September 10 Birthday Facts, Zodiac & Birthstone
Those of you who were born on this day share the Virgo zodiac sign.
Virgos tend to deal with information similar to a computer; they can quickly process information and organize it into something easily understandable for themselves and others.
Sapphire is the birthstone that is allocated to anybody born during September. Not only is this rich blue gem the September birthstone, but Sapphire is also the traditional gift for a 45th wedding anniversary.
If you were born on this day, you would likely have been conceived on or around December 18th of the previous year.