April 12th is Walk On Your Wild Side Day and Grilled Cheese Sandwich Day.
We are now on the 102nd day of the year, congratulations for making it this far into 2023. There are 262 days left until next year.
You may not think this day in April would be a particularly eventful one, but you'd be very wrong! April 12th has played an important role in history, and we're here to tell you why, how & when!
Did you know that on this day in 1961, the first human visited space? Yuri Gagarin of the USSR completed a 108 minute orbital flight in a Vostok 1 Spacecraft.
Keep reading for more fun & interesting facts about April 12th in history!
Events
What memorable events happened on April 12 in history? Keep reading to find out!
Famous Births
Are you celebrating your birthday today? If so, did you know that you share the same birthday as Brendon Urie? See what other famous people were born on this day.
Famous Deaths
Unfortunately, April 12th has also been a day where we've had to say some goodbyes over the years…
Special Holidays
If you can spare some time today, here are some unique holidays you could get involved with.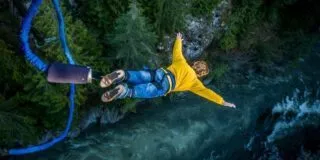 National Walk On Your Wild Side Day
All too often, we find ourselves stuck in the routine and mundane side of life, without any means of escaping it. Today is the perfect opportunity to try and break free from this by being daring and going out of your way to do something different and wild – something totally unexpected!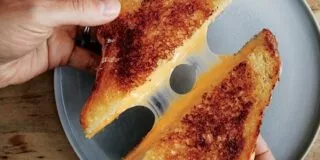 Cheese is good, sandwiches are good, but combining the two and toasting the results are surely a match made in heaven. So celebrate Grilled Cheese Sandwich day by toasting yourself a gooey grilled cheese and raising a toast to the good things in life.
According to Texas Parks and Wildlife Department, it is legal to kill Bigfoot if you find it in Texas. It would be considered a non-protected nongame animal.
Birthday & Zodiac
For those of you who were born on this day, your star sign is Aries.
Fire is the element given to Aries, and those born under this sign harness a burning flame inside them – especially when they become deeply passionate about something.
All those born in April have the Diamond birthstone. Diamonds are associated with benefits such as happier relationships, mental clarity, balance, and prosperity. Did you know that the Ancient Romans believed Cupid's arrows were tipped with diamonds?
If you were born on April 12, you would likely have been conceived on or around July 20 of the previous year.
A baby conceived on April 12, 2023, will likely be due next year around January 3.