September 9th is officially Teddy Bear Day and Wonderful Weirdos Day.
We are now on day 252 out of 365, and only have 113 days left of the year.
If you're looking to learn more about September 9, then you're in the right place! Here we're going to find out some incredible events that all happened on this day throughout history.
Did you know that on this day in 2015, Queen Elizabeth II set the record for longest-ruling queen in Great Britain? She overtook her great-great grandmother's record of 63 years and 7 months.
Keep reading for more interesting facts about September 9th in history!
What Events Happened On September 9 In History?
The tomb of a goldsmith family dating back 3,500 years was discovered near Luxor, Egypt.
Queen Elizabeth II became Great Britain's longest-reigning monarch in history.
Elizabeth became Queen at age 25 after the death of her father, King George VI, on February 6, 1952.
HBO first aired the American war drama miniseries "Band of Brothers" by Steven Spielberg.
Tajikistan declared its independence from the Soviet Union.
The Handsworth riots began in Birmingham, England, after a man was arrested near Acapulco Café, Lozells.
The arrest caused racial frictions between ethnic minorities and the police. Two men were burned to death, dozens of shops looted, and 35 people were injured.
John Lennon released his second album "Imagine."
President Lyndon B signed the National Traffic and Motor Safety Act, which set new standards expected for vehicles and drivers.
Grace Hopper fell victim to the first-ever computer bug after removing a moth from her Harvard Mark II computer.
With a record time of 2:52:29, Armas Toivonen was the first European to win gold for a marathon at the European Athletics Championships.
California became the 31st state to join the United States of America.
Congress changed the official name from United Colonies to the United States of America.
The New England Confederation declared war on the Wampanoag Indians.
After a summer of fighting between colonials and natives known as the Siege of Brookfield, the military alliance decided to declare war, which became known as King Philip's War.
September 9 Birthday Facts, Zodiac & Birthstone
For those of you who were born on this day, your zodiac sign is Virgo.
Virgo is the sixth sign in the zodiac and is an earth sign that is co-ruled by the planet Mercury. Mercury also rules Gemini, but usually, the two signs aren't a good match for relationships.
Your allocated birthstone is the Sapphire for all of you born in September. Sapphire comes from the Greek word "sapheiros." The ancient Greeks and Romans believed that wearing blue sapphires would protect the wearer from physical harm and envy.
For those of you who were born on September 9th, you were likely conceived the previous year on December 17th.
If today is your birthday, you have this in common with Adam Sandler. Find out more about what famous people were born on this day.
Famous People Born On September 9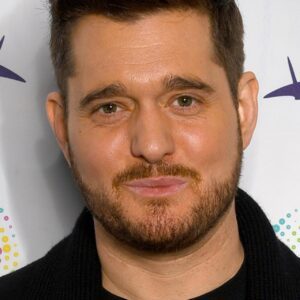 Michael Bublé
Canadian Singer
Birthday:
September 9, 1975
Born In:
British Columbia, Canada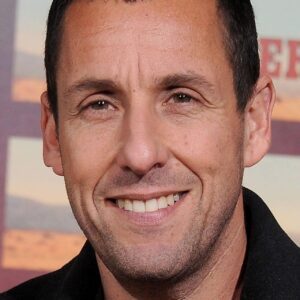 Adam Sandler
American Actor
Birthday:
September 9, 1966
Special Holidays On September 9th
Are you looking for something to do today? Well, here's a few special days that might just give you some ideas.
National Teddy Bear Day
Wonderful Weirdos Day