December 29th is officially Pepper Pot Day as well as Tick Tock Day.
Today is the 363rd day of the year, and there's only 2 small days left until the end of 2023!
December 29 has had an important role in history; you'll be amazed when you see what historical events happened on this special day in history.
Did you know that on this day in 1965, Thunderball, the fourth James Bond film, had its UK premiere? It was exceptionally successful and, adjusting for modern prices, made around $1 billion.
Keep reading for more interesting facts about December 29th in history!
What Events Happened On December 29 In History?
2015

The Ebola epidemic in Guinea was declared by The World Health Organization.

Two thousand five hundred people died over the course of two years.
2013

The San Miguel volcano (also known as Volcán Chaparrastique) erupted in El Salvador.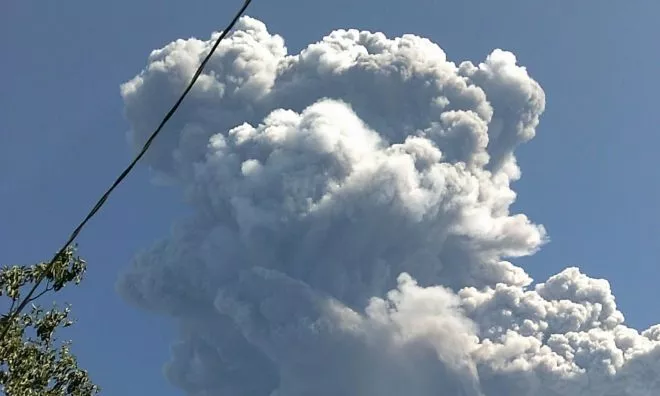 San Miguel erupted at 10:30 local time and spewed ash and smoke into the sky. Thousands of people living in a 1.9 mile (3 km) radius were evacuated; there were no casualties.
2002

China's Shenzhou spacecraft launched on its fourth and final uncrewed flight.

This final uncrewed launch, specified as mission Shenzhou 4, was used to test the last few pieces of technology required for a crewed flight, with the most critical piece of tech being the life support systems. The flight test was a complete success, with no significant changes happening to the spacecraft before its crewed launch.
1996

The Guatemalan Civil War came to an end after 36 years of bloody conflict.

The civil war was fought between the Guatemalan government and armed leftist groups, who were supported by the nation's indigenous Maya population. Up to 200,000 people lost their lives during the war, with countless human rights atrocities conducted by the Guatemalan government.
1965

The Supremes released "My World Is Empty Without You."
1965

Thunderball, the fourth James Bond film, premiered in Tokyo.
1940

The worst German air raid of the Blitz occurred.

Over 10,000 bombs were dropped on London, including the first combustible bombs of the Blitz.
1937

Lou Thesz beat Everett Marshall in St Louis, making him the youngest to win the National Wrestling Association World heavyweight title.
1911

Sun Yat-sen was elected the first President of the Republic of China.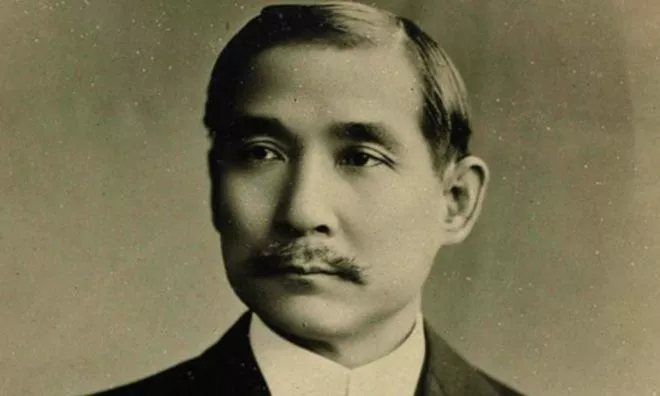 1890

The Wounded Knee Massacre took place.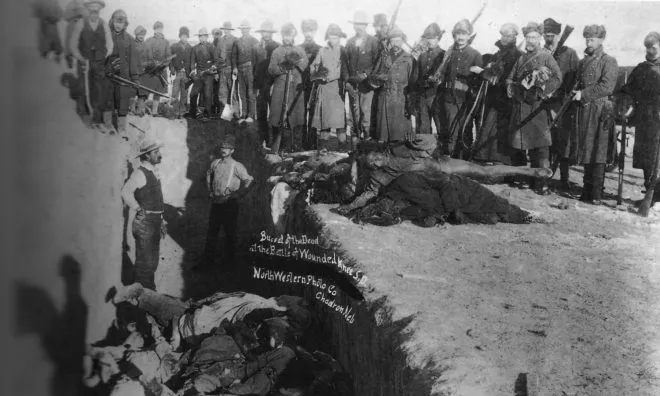 The US 7th Cavalry killed over 200 captive Sioux Indians at Wounded Knee, South Dakota. Many of the Indians had been disarmed when a rifle unintentionally went off, and the US army started shooting.
1852

Emma Snodgrass was arrested.

Although not her first time, Emma Snodgrass was arrested in Boston for wearing pants. This was something she made a habit of doing, only to be arrested and sent home each time.
1845

Texas became the 28th state to join the United States of America. Read More
1835

The Treaty of New Echota was signed.

A treaty between the US government and representatives of a minority Cherokee political faction relinquished all of Cherokee last east of the Mississippi River to the United States. This treaty eventually became the legal basis for the Trail of Tears.
1170

King Henry II's knights assassinated Thomas Becket, the Archbishop of Canterbury.

The Archbishop had displeased the King by excommunicating a number of his allied bishops, so much so that King Henry uttered wishes for the Archbishop's demise. Four knights interpreted this as a Royal order and rushed to assassinate the Archbishop in Canterbury.
875

AD

Charles the Bald, King of the Franks, was crowned as Holy Roman Emperor.
It's suggested that Charles' nickname was used ironically as he was not, in fact, bald. He was actually extremely hairy.
Famous Quotes Said On December 29
Of all of the quotes said on this day, these are the most well-known ones spoken on December 29th throughout history.
1928

"The older one gets the more one feels that the present moment must be enjoyed: it is a precious gift, comparable to a state of grace."

– Marie Curie
1881

"I feel a certain calm. There is safety in the midst of danger. What would life be if we didn't dare to take things in hand?"

– Vincent van Gogh
Famous People Born On December 29
Are you celebrating your birthday today? If so, did you know that you share the same birthday as Dylan Minnette? See what other famous people were born on this day.
1995

Ross Lynch

American Singer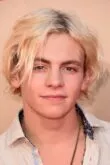 Age:

27

years old

Born In:

Colorado, USA
1996

Dylan Minnette

American Actor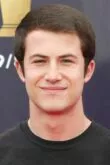 Age:

26

years old

Born In:

Indiana, USA
1972

Jude Law

English Actor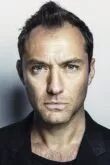 Age:

50

years old

Born In:

England, UK
1964

Michael Cudlitz

American Actor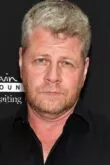 Age:

58

years old

Born In:

New York, USA
Famous People Who Died On This Day
1941 - 2022

Vivienne Westwood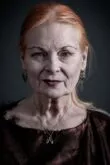 Vivienne Westwood was an English fashion designer born on April 8, 1941. She died on this day in 2022, at age 81 in Clapham Town, London, UK.
Special Holidays On December 29
If you're looking to try something new today, here are some special holidays that might just give you an idea.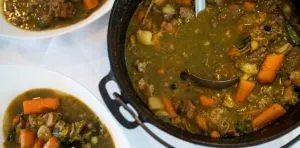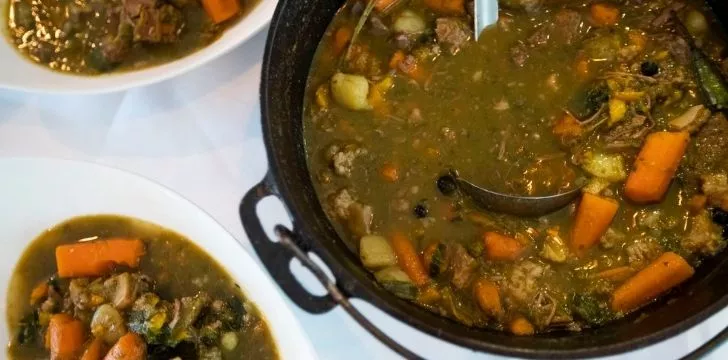 National Pepper Pot Day
Known as "the soup that won the war", pepper pot soup was created back in 1777 when the US was at war with Britain. Today on National Pepper Pot Day, you can commemorate those brave soldiers by making your own pot of pepper soup.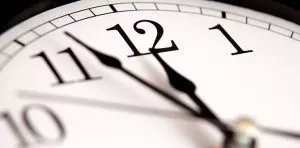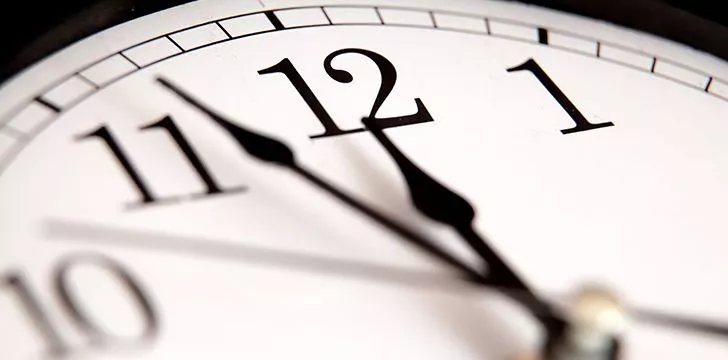 Tick Tock Day
Tick-tock, the year is almost over! If there's anything you had planned to do this year, you've got a few days left! It might be a bit late if you want to learn a language, but you've still got time to knit that scarf you've wanted to make all year!
THe Fact Site's
Fun Fact Of The Day
Hurricane names are predetermined. There are six years of names that get rotated. If a hurricane is particularly devastating, the name is removed from the list.
December 29 Birthday Facts, Zodiac & Birthstone
Those of you who were born on this day share the Capricorn star sign.
Capricorns are not only hard-working, but they are realistic in what they apply themselves to. Their visions are crystal clear. They know precisely what steps to take to bring that vision to fruition.
People born during December have the Blue Topaz birthstone. This icy-looking gemstone offers prosperity and fortune to the wearer while also protecting them from harm.
If you were born on December 29, it's likely that you were conceived on April 7 in the same year.
A baby that is conceived on December 29th, 2023, will be born around September 21st, 2024.