May 22nd is Harvey Milk Day and Goth Day.
Welcome to day 142 of 365! We're still 223 days away from celebrating the new year, but we've gotta look forward to something right?
There were so many incredible events that all fell on May 22 throughout history, from crime and politics to inventions and more! Check out all the events that make this day so special.
Did you know that on this day in 1906, the Wright Brothers were granted a patent for their "flying machine"? Their first application was rejected and overall the process took 3 years.
Keep reading for more interesting facts about May 22nd in history!
What Events Happened On May 22 In History?
Hollywood superstar Dwayne Johnson set a Guinness World Record for the Most selfies taken in three minutes.
Dwayne captured 105 selfies on the red carpet at the world premiere of his new film San Andreas.
Two new moons of Saturn were found in photos from the Hubble Space Telescope by Astronomers Amanda S. Bosh and Andrew S. Rivkin.
Mexico declared war on Nazi-Germany and Japan.
The "Pact of Steel" was signed, an agreement between Fascist Italy and Nazi Germany.
The Wright Brothers were granted a patent for their "flying machine," after they applied for one 3 years earlier.
The White Star Liner SS Ionic was launched at the Queen's Island in Belfast.
When Cubs' player Billy Sunday played his first game, he struck out four times.
He played three more games before he got a hit.
The Reno Gang robbed its fourth train.
The gang boarded the train while it was stopped, and uncoupled the passenger cars. They broke open the safe, netting about $96,000 dollars. The robbers were pursued but they broke up and fled throughout the Midwest.
Senator Brooks from South Carolina used a cane to hit a Massachusetts Senator, Charles Sumner, after Sumner criticized slave owners.
Abraham Lincoln received a patent for a device that would lift a boat over shoals and obstructions.
He was the only US President to achieve this accomplishment.
Napoleon stated his support of re-establishing Jerusalem for Jews.
The main French newspaper during the French Revolution, "Le Moniteur Universel," published Napoleon's proclamation in which he called for all the Jews of Asia and Africa to support him in order to re-establish the ancient Jerusalem.
The Trevi Fountain, one of Rome's most famous landmarks, was opened to the public by Pope Clement XIII.
May 22 Birthday Facts, Zodiac & Birthstone
For those of you who were born on May 22, your zodiac sign is Taurus.
Air is the element given to Gemini, which is quite fitting since Geminis tend to have a way of breezing through life like the wind.
All those born in May have the Emerald birthstone. The lush green color of the Emerald birthstone is the perfect choice for the month of May, as green is a color that signifies hope, the coming of spring, regeneration, and new growth.
People born on May 22 were likely conceived the previous year on August 29.
Are you celebrating your birthday today? If so, did you know that you share the same birthday as Naomi Campbell? See what other famous people were born on this day.
Famous People Born On May 22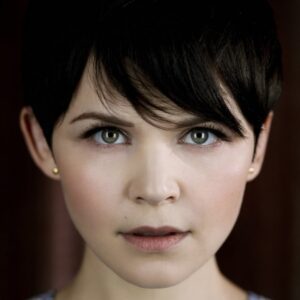 Ginnifer Goodwin
American Actress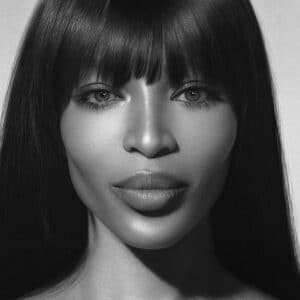 Naomi Campbell
British Model
Born In:
England, United Kingdom
Special Holidays On May 22nd
Are you looking for something to do today? Then why not find time today to celebrate the following special holidays.
Harvey Milk Day
World Goth Day