November 5th is a special day, as it's the day we celebrate Love Your Red Hair Day as well as Gunpowder Day.
Today marks the 309th day of the year. We now have only 56 days left until the end of the year.
You're about to unearth some of the major historical events that occurred on this special day in history.
Did you know that on this day in 1935, Parker Brothers started marketing the Monopoly board game? It was initially called "The Landlord's Game," but its name and some rules were changed through many revisions.
Keep reading for more interesting facts about November 5th in history!
What Events Happened On November 5 In History?
2015

Japan recognized its first legal same-sex couple.
Koyuki Higashi and Hiroko Matsuhara were officially the first same-sex couple to register their relationship in Tokyo, Japan.
2007

Spacecraft Change 1 entered lunar orbit at 02:15 UT and became the first Chinese spacecraft to orbit the moon successfully.
Change 1 was launched on October 24, 2007, to collect data from mapping the moon's surface. After having orbited the moon over 589 times, it landed on the moon's surface on March 1, 2009. It became the first Chinese space mission to make contact with the moon.
2006

Saddam Hussein was sentenced to death after being found guilty of crimes against humanity.
It took the Iraqi Special Tribunal more than two years to lay the charges on the former Iraq President. A number of incidents during the trial slowed down the process, including the attempted assassination of Saddam's lawyers and the replacement of one of the judges.
1956

The first television show with an African American host, "The Nat 'King' Cole Show," was aired on American television channel NBC.
1935

Parker Brothers released the Monopoly board game.
First developed as "The Landlord's Game" by Elizabeth Magie Phillips, it was intended to be a teaching tool about the pitfalls of capitalism and monopolies. She sold the rights to Parker Brothers for $500.
1930

Sinclair Lewis won the Nobel Prize for Literature for his novel "Babbitt."
A satire about the American middle class and the life of a typical office worker at the time. "...without hesitation he considers it God's purpose that man should work, increase his income, and enjoy modern improvements."
1895

George B. Selden granted the patent for gasoline internal combustion engine car.
His many amendments to his patent caused a 16-year delay in the patent's approval.
1895

Utah State ratified the women's right to vote in their state constitution.
It was to first state in America to guarantee women's suffrage.
1883

The musical "Cordelia's Aspirations" was performed for the first time at Theatre Comique, New York, US.
1605

Guy Fawkes was arrested while attempting to blow up the Houses of Parliament in London, England.
1500

Astronomer Nicolaus Copernicus observed a full lunar eclipse în Rome, Italy.
1499

The 15th-century Breton-French-Latin dictionary called the Catholicon was published.
Although Jehan Lagadeuc wrote the trilingual dictionary in 1464, it wasn't published until 30 years later.
Famous Quotes Said On November 5
Here are the most famous or noteworthy quotes said on this day throughout history.
1958

"If the use of leisure time is confined to looking at TV for a few extra hours every day, we will deteriorate as a people."

– Eleanor Roosevelt
Famous People Born On November 5
Is today is your birthday? If so, did you know that Seth Gilliam was also born on this day? Here are more famous people born on this day.
1976

Sal Vulcano

American Comedian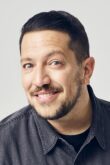 Age:

45

years old

Born In:

New York, USA
1968

Seth Gilliam

American Actor
Age:

53

years old

Born In:

New York, USA
Special Holidays On November 5
If you're looking for something to do today, maybe these special holidays might just help to cure your boredom!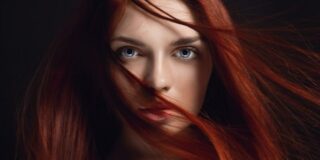 National Love Your Red Hair Day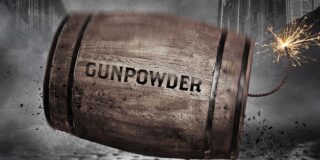 Gunpowder Day
November 5 Birthday Facts, Zodiac & Birthstone
People who were born on this day share the Scorpio star sign.
People born in November all have the Topaz birthstone. The ancient Greeks believed that topaz could make a wearer invisible.
Anyone born on Nov 5 would likely have been conceived around February 12 in the same year.