January 31st is known as Gorilla Suit Day & Backward Day.
Also, congratulations we have made to the end of the month! It's been a long one but I'm sure it's been worth it. This day marks the 31st day of the year.
Here you'll find facts about January 31, as well as important events that happened on this day throughout history. You can also find some less important events that happened on this day, but still interesting nonetheless.
Did you know that on this day in 1961, a chimpanzee named Ham became the first primate to go to space? It was part of the Mercury-Redstone 2 mission.
Keep reading for more interesting facts about January 31st in history!
What Events Happened On January 31 In History?
2020

The United Kingdom left the European Union, also known as "Brexit."
The withdrawal agreement was ratified at 23:00.
1999

"Family Guy" by Seth MacFarlane premiered on Fox.
1971

NASA's Apollo 14 spacecraft was launched and headed for the moon.
The mission was the third time humans had been to the moon.
1961

A chimpanzee named Ham became the first primate to go to space aboard the US MR-2 spacecraft.
The trip was part of the Mercury Mission, which aimed to put the first man into Earth's orbit. Ham played a vital role in teaching us that tasks could be carried out in space. Ham survived the trip and spent the rest of his life in zoos in Washington, D.C., and North Carolina before passing away in 1983. His remains were buried in the International Space Hall of Fame.
1958

The first American satellite, Explorer 1, was launched into space.
The Explorer 1 was America's answer to the Soviet Union's Sputnik 1, which kicked off the Space Age when it launched in 1957.
1949

The first-ever daytime soap opera, These Are My Children, aired on NBC.
1933

The day after being appointed, Adolf Hitler called for new elections to ensure he would win majority votes.
1905

British driver Arthur MacDonald was the first to break 100 miles per hour in an automobile at Daytona Beach, Florida, US.
1874

Jesse James's gang robbed up to $22,000 on a train at Gads Hill, Missouri, US.
1871

San Francisco's skies went dark after millions of birds flew across the city's western side.
1862

Alvan Graham Clark discovered the white dwarf star Sirius B.
He discovered the star through an 18.5-inch (47 cm) telescope, which is now located at the Northwestern University.
1627

The Spanish government became bankrupt.
Famous Quotes Said On January 31
Memorable quotes are being said or written every day. Here we have the most notable quote ever said on this day.
1924

"Sleep, that deplorable curtailment of the joy of life."

– Virginia Woolf
Famous People Born On January 31
Are you celebrating your birthday today? If so, did you know that you share the same birthday as Justin Timberlake? See what other famous people were born on this day.
1981

Justin Timberlake

American Singer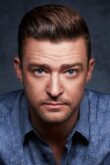 Age:

41

years old

Born In:

Tennessee, USA
2005

Ollie Ball

English TikToker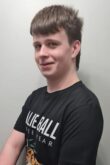 Age:

17

years old

Born In:

England, UK
1956

John Lydon

English Singer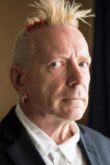 Age:

66

years old

Born In:

England, UK
1947

Jonathan Banks

American Actor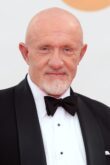 Age:

75

years old

Born In:

Washington D.C., USA
Read More
Special Holidays On January 31
Are you looking for something to do today? Then why not find time today to celebrate the following special holidays.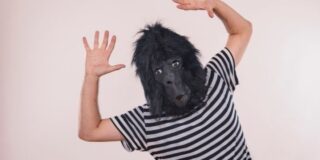 National Gorilla Suit Day
What better way to end the first month of the year by dressing up in a costume and monkeying around? Today is Gorilla Suit Day, so why not participate by dressing as a gorilla and strolling through your neighborhood?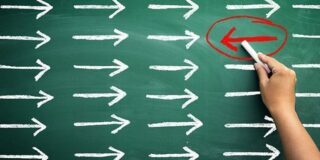 National Backward Day
If you're tired of everything getting a little bit too repetitive, then you're in luck - it's Backward Day! So start your day with dinner, wear your shirt on backward, take a different route today, maybe even try to do it while walking backward!
January 31 Birthday Facts, Zodiac & Birthstone
People who were born on January 31 share the Aquarius star sign.
Aquarius is represented by the water-bearer and is the eleventh sign in the zodiac. Anyone who was born between January 20 and February 18 falls into this astrological sign.
Garnet is the birthstone given to people born in January. The garnet is a vibrant and meaningful gemstone, its name comes from a sacred fruit, the pomegranate.
If you were born on this day, you were likely conceived on the week of May 10th in the previous year.