September 14th is Gobstopper Day as well as Eat A Hoagie Day.
Today is the 257th day of the year, and there's only 108 days left of the year.
If today is special to you, you're going to love to know what events happened on this day that makes it truly a unique day. Here you'll also find facts about this day, and which celebrities were born on September 14.
Did you know that on this day in 1959, the Luna 2 spacecraft from the Soviet Union intentionally crashed into the moon? This made it the first human-made artifact to reach the moon.
Keep reading for more interesting facts about September 14th in history!
What Events Happened On September 14 In History?
2017

Singer, Selena Gomez shared on Instagram that she had a kidney transplant due to her struggle with lupus.
2015

14-year-old Ahmed Mohamed was arrested at school after bringing in a homemade clock, which was mistaken for a bomb.
Mohamed's English teacher at a school in Irving, Texas, reported the clock to the principal after suspecting it to be a bomb. Police were called, and Mohamed was arrested. The clock incident caused an uproar about racial profiling and Islamophobia in Texas.
1985

American sitcom "The Golden Girls" was aired on the NBC television network.
1963

Mary Ann Fischer gave birth to quintuplets, who became the first US quintuplets to survive past infancy.
On this day, Mary gave birth to four girls and one boy.
1959

The Luna 2 spacecraft by the Soviet Union became the first human-made artifact to land on the Moon's surface.
1956

The IBM 305 RAMAC commercial computer was announced to the public.
More than 1,000 units were sold at an introductory rate of $3,200 per month, which in today's money is equivalent to almost $30,000 a month.
1949

Hindi became the official language of India.
This day is now celebrated each year as a national holiday and is known as Hindi Day.
1939

The Vought-Sikorsky VS-300 became the first successful helicopter to fly.
1901

Theodore Roosevelt became the US president after former president William McKinley died from gunshot wounds.
1829

The Ottoman Empire signed the Treaty of Adrianople with Russia, which ended the Russo-Turkish War.
1752

Britain skipped 10 days of the Calendar from September 3 to September 13, with the adoption of the Gregorian calendar starting on this day.
1716

Boston Light was illuminated for the first time.
The Boston Light was the first lighthouse built in North America, and is located on Little Brewster Island in outer Boston Harbor, Massachusetts.
Famous People Born On September 14
Are you celebrating your birthday today? If so, did you know that you share the same birthday as Andrew Lincoln? See what other famous people were born on this day.
1983

Amy Winehouse

English Singer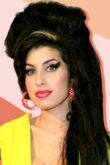 Died On:

Jul 23

,

2011

(Age

27

)

Born In:

England, UK
1973

Andrew Lincoln

English Actor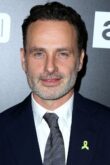 Age:

48

years old

Born In:

England, UK
Read More
Special Holidays On September 14
Looking for a reason to celebrate? Well, here's a few! These unique holidays are sure to bring some enjoyment to your day.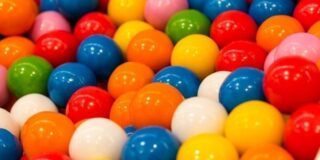 Gobstopper Day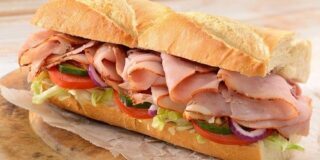 National Eat A Hoagie Day
September 14 Birthday Facts, Zodiac & Birthstone
People who were born on September 14th all share the Virgo star sign.
Virgo is commonly the most detail-oriented of the zodiac signs. Virgos are practical, analytical, and hard-working. They're good at knowing where to look for the core of any problem.
Sapphire is the birthstone given to people born in September. One of the largest sources for Sapphire is in Queensland, Australia. Did you know that the Sapphire has been the official state gem of Queensland since 1985?
Those who were born on September 14th were likely conceived the previous year on December 22nd.