May 27th is also known as Cellophane Tape Day and Sun Screen Day.
We'd like to welcome you to the 147th day of the year! We still have 217 days left of this year.
You're going to learn about lots of historical events and must know facts including disasters, discoveries and more than changed the course of history.
Did you know that on this day in 1873, Priam's Treasure was discovered? The cache of gold and artifacts was thought to be from the legendary city of Troy.
Keep reading for more fun & interesting facts about May 27th in history!
Events
What memorable events happened on May 27 in history? Keep reading to find out!
Merriam-Webster's dictionary published that a hot dog is classified as a sandwich on their website.
Famous Births
Is today your birthday? If so, you share the same birthday with Christopher Lee. Here are a few other famous people born on this day.
2001
Zach Herron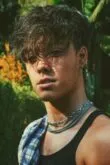 Age:
22 years old
Born In:
Texas, USA
1999
Lily-Rose Depp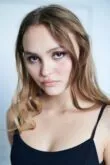 Age:
24 years old
Born In:
Paris, France
1990
Chris Colfer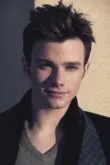 Age:
33 years old
Born In:
California, USA
1922
Christopher Lee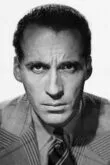 Died On:
Jun 7, 2015 (Age 93)
Born In:
England, UK
Quotes
Of all of the quotes said on this day, these are the most well-known ones spoken on May 27th throughout history.
1954
Let us try to understand each other's problems, for in modern warfare there is no victory.

Charlie Chaplin
English Comic Actor
1737
History can be well written only in a free country.

Special Holidays
Are you looking for something to do today? Well, here's a few special days that might just give you some ideas.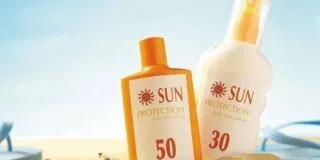 National Sunscreen Day
Don't forget to put your sunscreen on today, folks, even if it's looking cloudy out! Sunscreen day was created to raise awareness of the importance of sunscreen in preventing skin cancer. You can watch out for your friends today, too, by bringing your sunscreen with you and sharing it.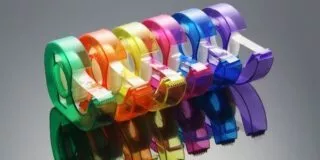 National Cellophane Tape Day
Many celebrations involve the act of gifting to our loved ones. Now imagine where we would be without tape to wrap our gifts! Today is National Cellophane Tape Day and is celebrated annually on May 27 to commemorate this handy invention.
THe Fact Site's
Fun Fact Of The Day
Mob boss Vincent Gigante used to wander around New York in his bathrobe to convince the police he was insane and avoid capture.
Birthday & Zodiac
People who were born on May 27 all share the Gemini star sign.
Geminis have a strong need for freshness and newness within their social life, relationships, and many other aspects of life. This can make relationships with a Gemini either really exciting, or exhausting.
Anyone born in May has the Emerald birthstone. The word "emerald" comes from the ancient Greek "smaragdos," meaning "green gem." The emerald gem was believed to have magical properties that keep illnesses at bay.
If you were born today, you would likely have been conceived on or around September 3 of the previous year.
A baby that is conceived on May 27, 2023, will be born around February 17, 2024.