June 16th is officially National Fudge Day and Fresh Veggies Day.
Welcome to the 167th day of the year! We're gradually getting through the year, but we still have another 197 days until we reach the new year.
For this day we have carefully selected some of the biggest historical events that ever happened. Not only that, but we've also found a range of lesser-known events and facts all about June 16.
Did you know that on this day in 1903, Pepsi Cola became an official trademark? It got its name from two of the ingredients used in its recipe, pepsin and kola nuts.
Keep reading for more fun & interesting facts about June 16th in history!
Events
What memorable events happened on June 16 in history? Keep reading to find out!
Famous Births
Are you celebrating your birthday today? If so, did you know that you share the same birthday as Tupac Shakur? See what other famous people were born on this day.
Special Holidays
If you're looking to try something new today, here are some special holidays that might just give you an idea.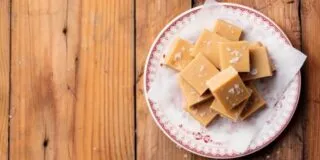 National Fudge Day
National Fudge Day comes around just once a year, so you better take full advantage of it today! You could stuff yourself silly with fudge or take the opportunity to try some new flavors. Even better, try your hand at making it – it's ever so simple, but it's always rewarding!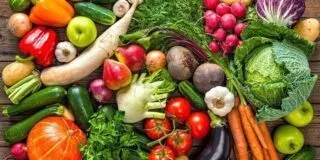 National Fresh Veggies Day
Look, we get it, fresh vegetables are often more trouble than they're worth; by the time you want to use them, they've gone bad! Keep the frozen vegetables in the freezer today and head to your local farmers' market. The taste is so much better you may never go back!
Until 2016, the "Happy Birthday" song was not for public use. Meaning, before 2016, the song was copyrighted, and you had to pay a license to use it.
Birthday & Zodiac
Those of you who were born on this day share the Gemini zodiac sign.
Geminis have a strong need for freshness and newness within their social life, relationships, and many other aspects of life. This can make relationships with a Gemini either really exciting, or exhausting.
For those of you born in June, you have the Alexandrite birthstone. Alexandrite is created through a rare occurrence of nature. It was first discovered in the 1830s near the Tokovaya River in Russia's Ural Mountains and named after Alexander II of Russia.
If your birthday falls on this day, you would've likely been conceived around September 23rd in the previous year.
A baby conceived on this day will likely be born around March 9, 2024.