June 16th is officially National Fudge Day and Fresh Veggies Day.
Welcome to the 167th day of the year! We're gradually getting through the year, but we still have another 198 days until we reach the new year.
For this day we have carefully selected some of the biggest historical events that ever happened. Not only that, but we've also found a range of lesser-known events and facts all about June 16.
Did you know that on this day in 1903, Pepsi Cola became an official trademark? It got its name from two of the ingredients used in its recipe, pepsin and kola nuts.
Keep reading for more interesting facts about June 16th in history!
What Events Happened On June 16 In History?
Donald Trump announced he was running for President.
The state of California began issuing marriage licenses to same-sex couples.
Ghostbusters II was released in 2,410 movie theaters across the US.
Cosmonaut Valentina Tereshkova became the first woman in space.
The US executed an innocent 14-year-old African American teen for the murder of two white girls.
The case was looked at again in 2004 and by 2014 it was overturned, but sadly it was too late.
Washington National Airport became the US first federal airport.
Glenn Curtis sold the first airplane in the US for just $5,000.
The Ford Motor Company was incorporated in Detroit Michigan by Henry Ford and 12 investors.
Pepsi Cola became an official trademark.
The Pepsi Cola Company started late 1902 and gained immediate success.
The Wizard of Oz was shown for the first time at The Chicago Grand Opera House.
The British captured Fort Beauséjour in Canada, following a battle with the Arcadians, which began on June 3.
June 16 Birthday Facts, Zodiac & Birthstone
Those of you who were born on this day share the Gemini zodiac sign.
Geminis have a strong need for freshness and newness within their social life, relationships, and many other aspects of life. This can make relationships with a Gemini either really exciting, or exhausting.
For those of you born in June, you have the Alexandrite birthstone. Alexandrite is created through a rare occurrence of nature. It was first discovered in the 1830s near the Tokovaya River in Russia's Ural Mountains and named after Alexander II of Russia.
If your birthday falls on this day, you would've likely been conceived around September 23rd in the previous year.
Are you celebrating your birthday today? If so, did you know that you share the same birthday as Tupac Shakur? See what other famous people were born on this day.
Famous People Born On June 16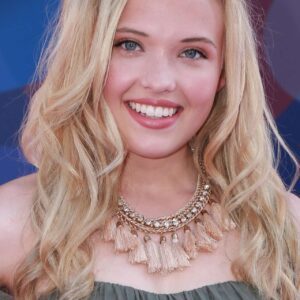 Lauren Taylor
American Actress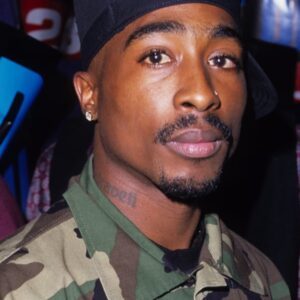 Tupac Shakur
American Rapper
Died On:
Sep 13, 1996 (Age 25)
Special Holidays On June 16th
If you're looking to try something new today, here are some special holidays that might just give you an idea.
National Fresh Veggies Day
National Fudge Day